CE Port Harcourt Zone 3: HAPPENING LIVE NOW@ the Grand on KingsChat Web
HAPPENING LIVE NOW@ the Grand Finale of #YourLoveWorld #PCLPrayathon Jerry K ministers: "The Air I Breathe" #PrayingwithPastorChris #PCLprayathon2019 #YLW #CEPHZONE3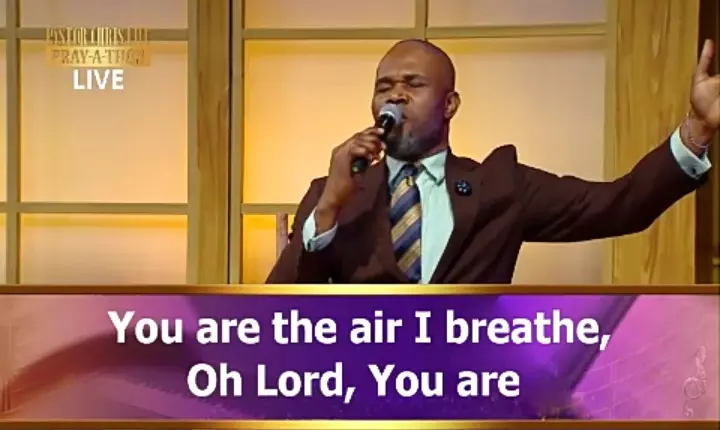 Joseph Chukwuma
commented:
#prayingwithpastorchris #Nigeria #portharcourtzone3 #pclprayathon2019
Praying now with Pastor Chris. What an extraordinary time of prayer with my MOG. Awesome!!! #ylw #yourloveworld #prayingwithpastorchris #pclprayathon2019 #Ghana #cesanzpi #ceaccraghanazone #usaregion2 #prayingnow
#EWCAZ3 #prayingnow #PCLprayathon2019 #prayingwithpastorchris #uganda #kampala
Happening now-Song ministration:The air I breath by JerryK #prayingno #prayingwithpastorchris #ceonitshazone #ceozonalchurch #ceozexecutive
#PrayingwithPastorChris #Prayingnow #UnitedKingdom #CEUKZONE3 #CESLOUGH
#prayingnow #pclprayathon2019 #prayingwithpastorchris #uk2z4 #cebarking
#HappeningNow - The Highly Rev. Ray Okocha leads in a Prayer of Thanksgiving http://play.google.com/store/apps/details?id=org.lw.cetunes
Pray-A-Thon With Pastor Chris. Awesome & Maximum Load!
#prayingwithpastorchris #PCLprayathon2019 #Uganda #EWCAVZ3 #prayingnow
Jerry K Ministers - Balm Of Gilead #YLW #YourLoveWorld #CEBARKING #PRAYINGNOW #PRAYINGWITHPASTORCHRIS #UK2Z4MOST
#PrayingNow #Nigeria #Pclprayerthon2019 ... Our Hearts are filled with Praise and Thanksgiving unto God; for He has filled our mouth with laughter and our tongue with singing!!!