Affirmation Train: YES! WE'VE MOVED!! EXECUTE THE on KingsChat Web
YES! WE'VE MOVED!! EXECUTE THE SENTENCE! ~ PASTOR CHRIS OYAKHILOME. Let the saints be joyful in glory: let them sing aloud upon their beds. Let the high praises of God be in their mouth, and a two-edged sword in their hand; To execute vengeance upon the heathen, and punishments upon the people; To bind their kings with chains, and their nobles with fetters of iron; To execute upon them the judgment written: this honour have all his saints. Praise ye the LORD (Psalm 149:5-9). In Christianity, we're not called to fight the devil. Satan, the devil, is our adversary, but he's already defeated! He's been judged, and we're the ones authorized to execute his judgment! So, we don't fight him; we execute the sentence that's already been passed on him; it's part of our heritage in Christ: "To execute upon them (Satan and his demons) the judgment written: this honour have all his saints. Praise ye the LORD" (Psalm 149:9). In John 16:11, Jesus said, "...the prince of this world is judged"; that means he's been sentenced. Halleluiah! We have the responsibility to keep Satan where he belongs —under our feet! That's why the Bible says to cast him out! You don't struggle with Satan; just cast him out. The resurrection of Jesus made a champion of you. The Bible says you've been raised together with Him, and made to sit together with Him in heavenly places (Ephesians 2:6). You're seated with Christ, far above principalities and powers. You occupy the place of authority in Christ, far above Satan and everything that's connected to him. Glory to God! #moved #forgeahead #victory #sentence #execute #tallingsession #thanksgiving #affirmationtrain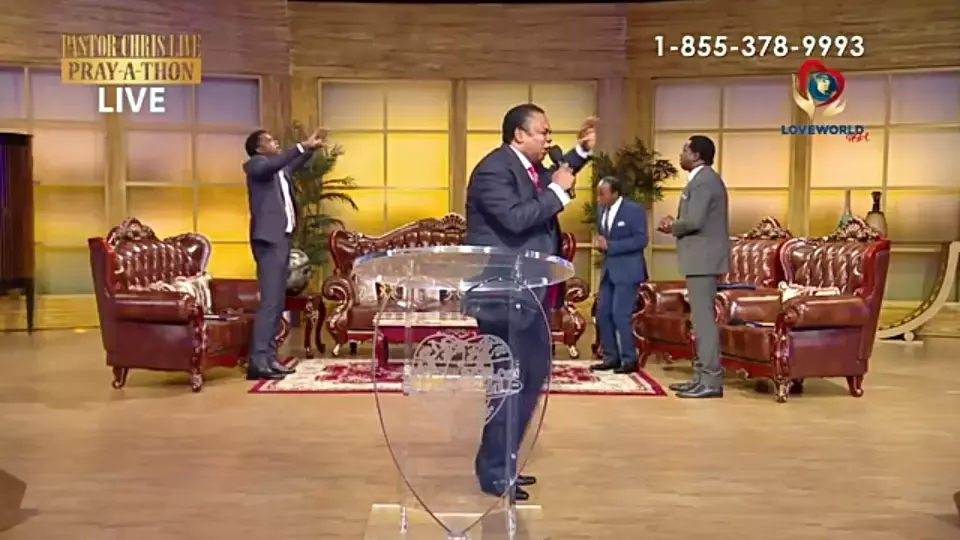 I'm sensitive to the leading of the Sweet Holy Spirit, and His guidance in my life for my spiritual growth and development. My acts of service in the house of Almighty God will inspire Commitment, Growth and Development...in Jesus' Mighty Name. Amen.
I have moved glory to God. #prayingnow #pclprayathon2019 #EWACAZ3 #uganda
"For the eyes of the Lord are over the righteous, and his ears are open unto their prayers: but the face of the Lord is against them that do evil." ‭‭1 Peter‬ ‭3:12‬ ‭KJV‬‬ Have an excellent and glorious Saturday accompanied by God's divine verities.
DAILY PRAYER POINT HEALING SCHOOL SUMMER SESSION 2019 www.enterthehealingschool.org https://enterthehealingschool.org/prayerconference/?r=Sipokazi #summersession2019 #hspc
1 DAY TO GO! CHRIST EMBASSY PORT HARCOURT ZONE 3 IS SET TO LAUNCH THE 2019 HEALING SCHOOL SUMMER SESSION SPONSORSHIP TOMORROW, SUNDAY 7TH JULY! Thank you dear Pastors, leaders and partners for your commitment to extend God's mercy to the sick. You too can be a proud sponsor of the Summer Session with Pastor Chris. Come prepared with your seeds. God bless you #healingschool #healingtothenations #cephzone3
Birthday Loading Pastor Obi The Champ #0707 #ceukzone3
Plz just let them be... This quick match thing is not these ones calling at all....hahahahaha!!!! #FunnyCrib #Just4Laughs