Pastor Lanre: Happy birthday dear Pastor Obi! on KingsChat Web
Happy birthday dear Pastor Obi! Thanks for your calm, effective and result-producing modus operandi. You always deliver. It's from grace to grace, and glory to glory. Thanks for raising and provoking many to greater works. I love and celebrate you.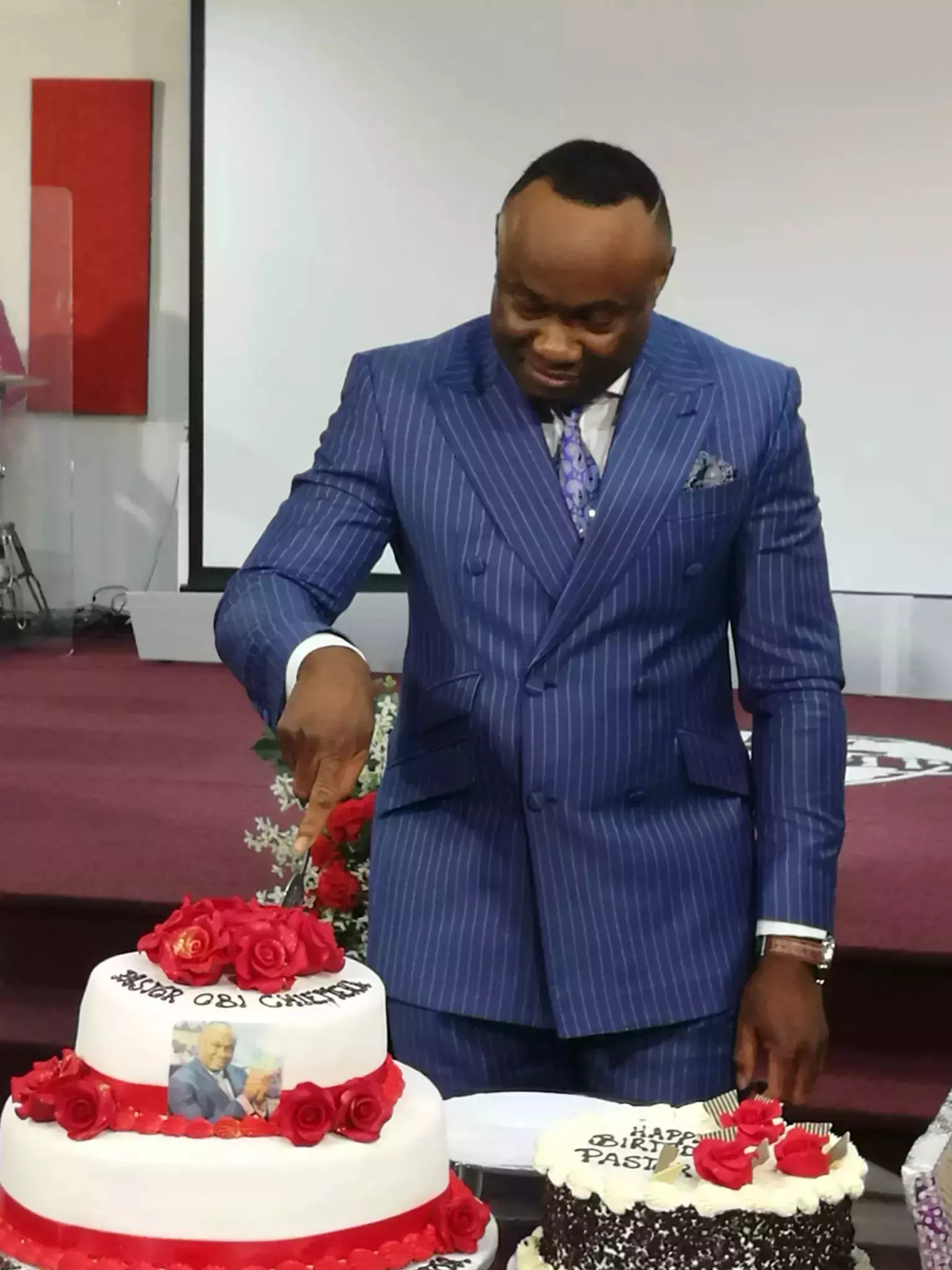 Deacon Uzezi Ekinodo
commented:
The best in everything ministry. Happy birthday to an amazing personality,a unique zonal pastor Obi the divine. I celebrate you and you passion for the work of the ministry Love you lots No1 Dcn.Uzezi
#My month of thanksgiving. #God is faithful and kind. #central church ukzone2 #we have moved.
A very big thanks to almighty God for a wonderful sunday service today, I HAVE MOVED HALLELUJHA.
July, my birthday month, turns out to be our MONTH OF THANKSGIVING! YAY!!!💃🏽 It was a loaded service at YouChurch and expectations were surely met. It's gonna be GLORIOUS MONTH!!! #July14thBaby #TrustGod #TrustYourself #TrustOthers #RoadToBYC2019🇲🇼 #BelieveMovementGlobal
Taking soul winning to higher level of glory! Glory to God! #CEUK2Z4 #CEBRISTOL #WECUKwithPastorChris
When you see pastor Chris at the front of your house or office or business Area, WINNING SOULS, WHAT WILL YOU DO?. #WORLDEVANGELISM #CONFERENCE #UK
About today Thanksgiving service. Ce Arogbo Mega church.
CONGRATULATIONS TO OUR HIGHLY ESTEEMED DIRECTOR OF THE ISM! Congratulations to our Director of the International School of Ministry, the highly esteemed Pastor Deola Phillips, on your reappointment as the esteemed CEO of our LoveWorld Nation; a tenure which will now run for the next four years! Glory!!! God's Grace abounds towards you and increase, growth, progress, spreading, advancement, innovations, inventions etc, shall be the hallmark of this tenure We have MOVED with you!!! We love you ma!
Join me to celebrate an exceptional staff ,Pastor. and daughter of consolation Deaconess Kat Ehigiator #DKate0707Cemidwest
انته سمعت اخر خبر ،،وصلك الجديد،،تعلمت أعيش بغيبتك،،يا ريت تبقى بعيد،،،،،،✋🏻❤️