International School Of Ministry: CELEBRATING THE HIGHLY ESTEEMED EVANGELIST(DR) on KingsChat Web
CELEBRATING THE HIGHLY ESTEEMED EVANGELIST(DR) EDDY OWASE! Thank you sir for the resonating impact you continue to make in the lives of Ministers of the gospel in all the nations of the world and for lavishly and freely giving of that which you've received from our man of God over the years. We join the host of our LoveWorld Nation to celebrate you today and always. Glorious things shall continually be spoken of you! Happy Birthday! We love you sir!!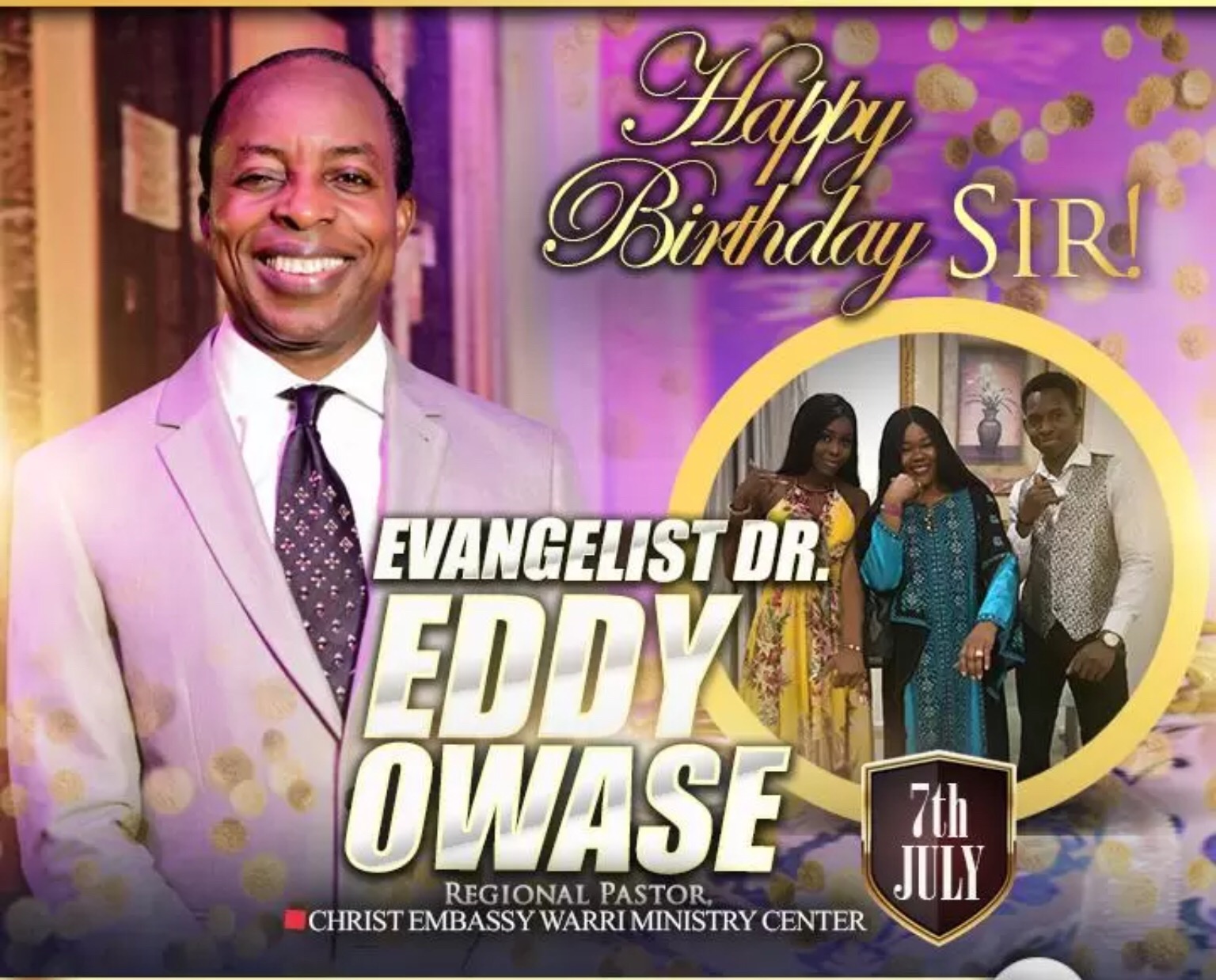 ADEYEMI SHARON
commented:
TRUST FUND INVESTMENT TRUST FUND INVESTMENT This Is a unique and legitimate platform that gives you double of your investment within 20 minutes and after hrs you can do another one. Call 08104364709 to be a member !!No Scam!! !!No Referral!! Here are the packages below:- 5k to get 10k 10k to get 20k 20k to get 40k 30k to get 60k 40k to get 80k 50k to get 100k 60k to get 120k 70k to get 140k 80k to get 160k 90k to get 180k 100k to get 200k 150k to get 300k 200k to get 400k 250k to get 500k 300k to get 600k Call for registration and pledging 08104364709 ADEYEMI SHARRON may God almighty bless you as you all participate amen,,,,
Patrience Waiwu
commented:
Awesome birthday to you Pastor Sir, you're blessed
Congratulations ma'am. Matching on to 1,000,000 mark!
Congratulations Sir Matching on to 1,000,000 mark.
You are our hero ❤️ #pastorobithechamp #dspukzone3 happy birthday sir 😁🎁🎂
Congratulations dear Esteemed Ma. We love you tonnes!!😍❤
Today we join the host of heaven to celebrate a ROYAL WONDER Our Highly esteemed Director Evangelist (Dr) Eddy Owase. We love you sir #E707 #warriministrycentre #royalwonder #cewarridsc
https://www.kingsch.at/p/bWtxOWF
We are excited about what is coming on!! There is no way to miss it The world is moving forward #CEUK2Z4 #CEBRISTOL #WECwithPASTORCRIS
Happy Birthday Dr Eddy Sir To see your passion as you pray moves the whole earth in the direction the Lord want's it. Thank you for ypur exemplary Leadership according to the stepps our MOG always gives us
Congratulations to the Esteemed CEO ,My Esteemed Director and Boss. Its 1000 times greater Ma .I love you Ma.