CE EWCA Virtual Zone 2: IMPORTANT INFORMATION. APPOINTMENT OF CHIEF on KingsChat Web
IMPORTANT INFORMATION. APPOINTMENT OF CHIEF EXECUTIVE OFFICER, LOVEWORLD INC. Congratulations Highly Esteemed Pastor Ma on your Re-appointment as the CEO LOVEWORLD Inc. We have moved, we give THANKS #ewcaz2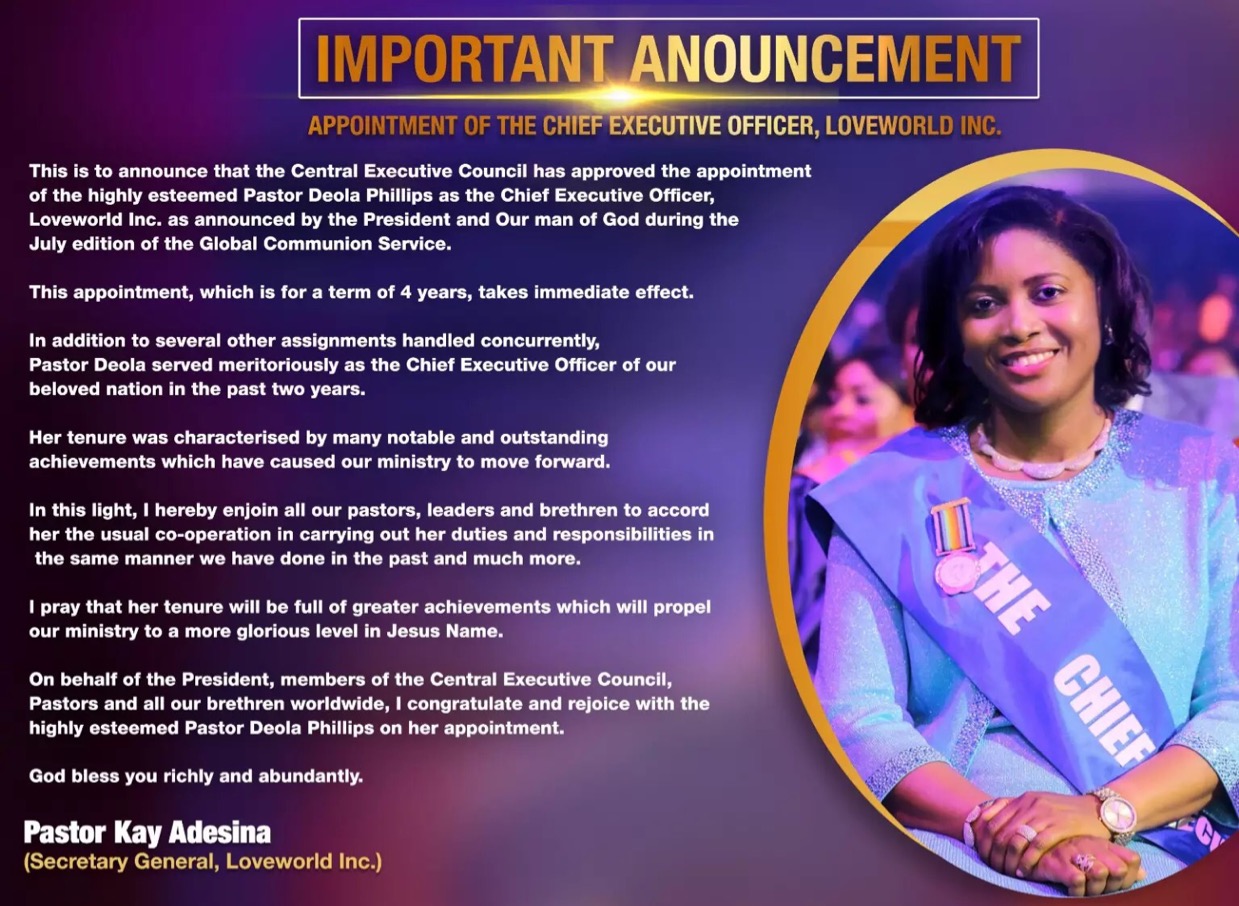 Marie-Christelle AZANLIN
commented:
Thanks To God for more fulfillments in ministry Pastor Mma. You are an exanple to me and such a giod impact. Thanh God for more Grace and More Wisdom and More Abilities and more and more IJMN. Amen
Welcome to the month of Thanksgiving!
Happy Birthday Bro Yanga, u are a burning and a shining light. Its ur season for promotion and prosperity untold. Thank You for loving and taking care of teens in the work of the ministry. The Lord reward u exceedingly. God bless you.
@ZTOCS CE Badawa church our Thanksgiving service yesterday
The wages of sin has not stopped being "death"! Jesus came to pay the price so we do not "die" but if after he has paid you continue to be a slave to sin then death is imminent! No double jeopardy here! WE MUST NOT FRUSTRATE THE GRACE!