Pastor Dupe Isesele: Happy birthday Pastor Chuks Anyanwu. on KingsChat Web
Happy birthday Pastor Chuks Anyanwu. What a great blessing you are. Gentle, kind, caring, benevolent, amiable, helpful, humble and so much more. I appreciate you greatly. Enjoy tour day Much love. 💖💖💖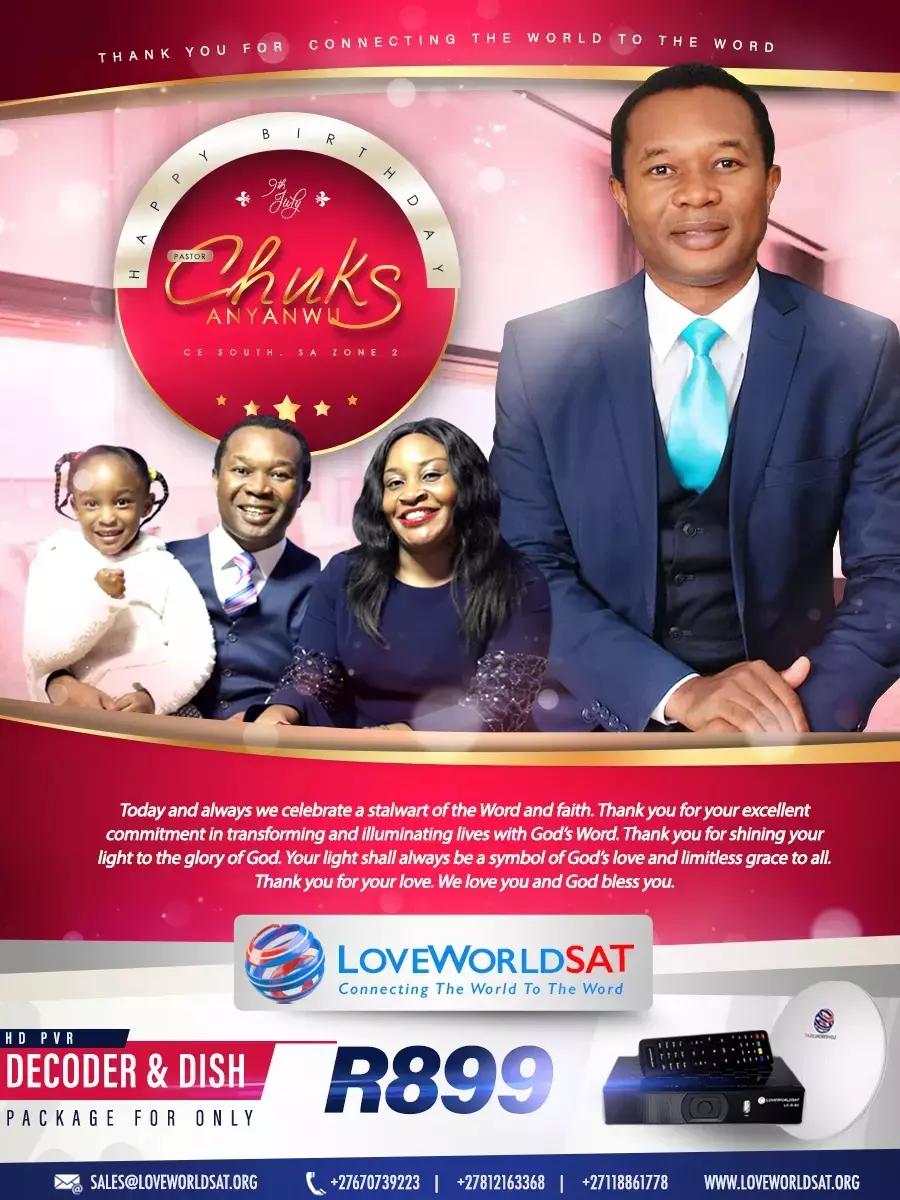 Joy joy joy Happy Birthday Ma Thank God for the and strength and radiating beauty inside and out that is your faithful execution of this glorious gospel.
That moment when 2018 became childs play. I love my President..Thank you so much sir.. #ispokewiththepresident #heprayed4me #ireceived #tlb #cebayelsa #proudlyblueelite #ceoforoneday #lmam #pastorchrislive
Dear Pst Uche. Happy birthday...I am saying 'I love you'. God is with you till the end of time. am saying 'welldone' You're a 1000 greater. I love you.
I'M READY FOR WEC!!!! ARE YOU???
Très esteemed @pifeoma.c! Thankful to God for you, ma. Thanks for the precious truth you shared about offerings; changed my life! Thanks for your always enriching review of #RhapsodyofRealities. Thanks for the leadership we enjoy in the #HavenNation. I love you, ma. Oodles!
And so it was... my heart is so full.. Thank you sir @TLB ... it's my best day yet. How today caused 2018 to become childs play. I have moved.. #cebayelsa..