CE Port Harcourt Zone 1: Guess who would be ministering on KingsChat Web
Guess who would be ministering on the Word Fest Extravaganza today?... THE PHENOMENAL LIFE REPPING, ESTEEMED PASTOR AMAECHI UDEAKU 💃💃💃 #WORDFEST2020 #WORDATWORK #WORDFESTEXTRAVAGANZA #CEPHZONE1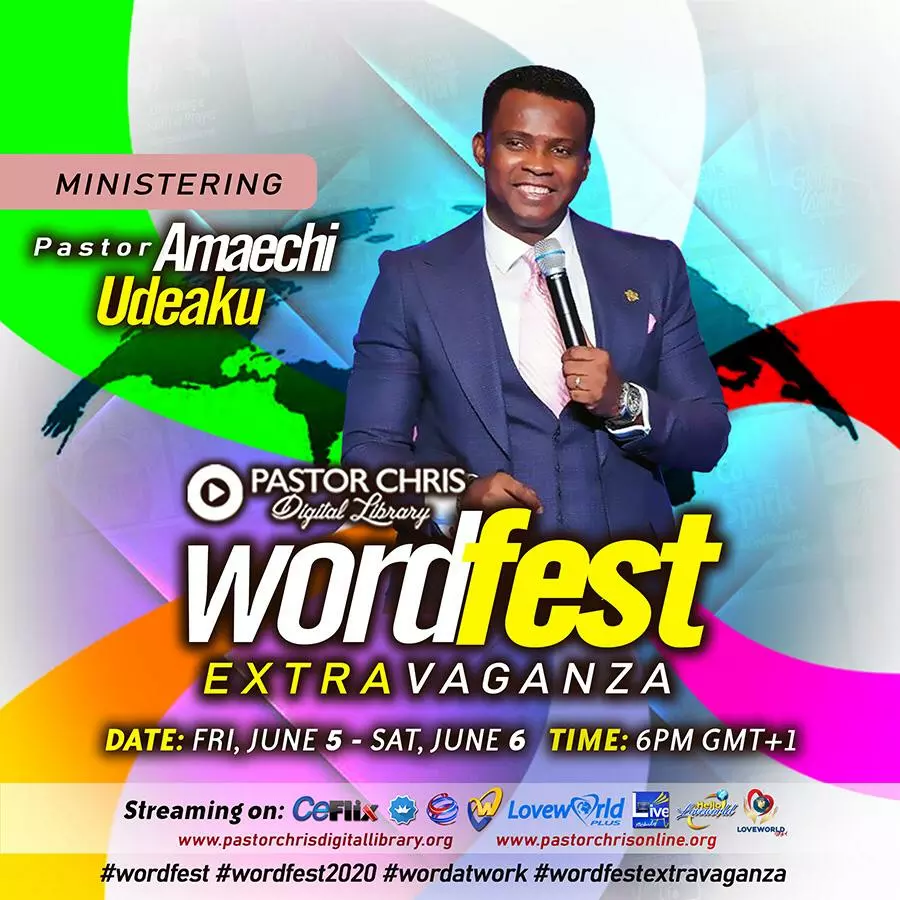 Bro Favour Mamud
commented:
Please the time should be know when Pastor sir, will be ministering. Thank you sir for the opportunity.
💗🎊✨ HAPPY BIRTHDAY PASTOR DAPHNE OBIKPE💗🎊✨ With great joy we celebrate a royal priesthood and a woman after God's heart. Thank you for your continuous commitment to spreading God's word to every man's world. We love you and God bless. #loveworldsatcelebrates #loveworldsatpartners
#wordfest2020 #BaptismCommunionandtheChurch #ForeverBlessed.
Gloiryyy Gloiryyyy Alléluia Alléluia. MASRAYAM depu Tchad
Glorious! Hurray it's the day #wordfest #wordfest2020 #wordatwork #celz1rocks #sg1grpofinfluence #ceshangisha #cechosengeneration
Still celebrating my BVW (SEC.password🤣😅), a city set on a hill! Be bold and be courageous. Continue to walk in faith & victory, for Lord, our God, is your Victory! And the outpouring of God's Spirit remains ever-increasing in you & all that you do, this new year. Amen!💖💗💕💋
WORDFEST EXTRAVAGANZA We are excited in UKR2Z4 to celebrate WORDFEST EXTRAVAGANZA 🥁🎹🎷🎼💃💃💃🕺🕺🕺👠👞👨‍👧‍👧 Join the 24hrs celebration from the 5th to 6th of June! #WordFest #WordFest2020 #WordAtWork #CEBRISTOL #WORDFESTEXTRAVAGANZA
God wants us to grow into spiritual maturity in all things, and not remain babies for long. In the doctrines of faith, dead works, baptism and laying on of hands. This is so important.
#WordFest #WordFest2020 #WordatWork #CeAccraGhanaZone #PreciouswomenfellowshipCG1 #CEAvenor #PCDL