CE OKUMAGBA GROUP: ❤❤❤HAPPY BIRTHDAY❤❤❤ Today celebrate Our on KingsChat Web
❤❤❤HAPPY BIRTHDAY❤❤❤ Today celebrate Our GCM ,a burning and shining light Brother Peter Preye. You are indeed a blessing to our Group. Thanks for all you do in Okumagba group & in the ministry. Its a thousand things greater for you & your family. We love you ....😀😀😀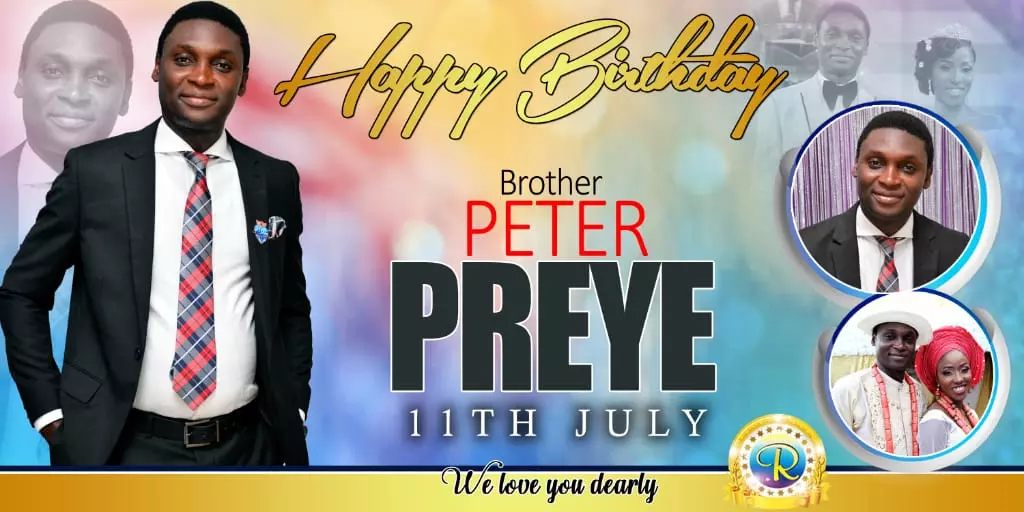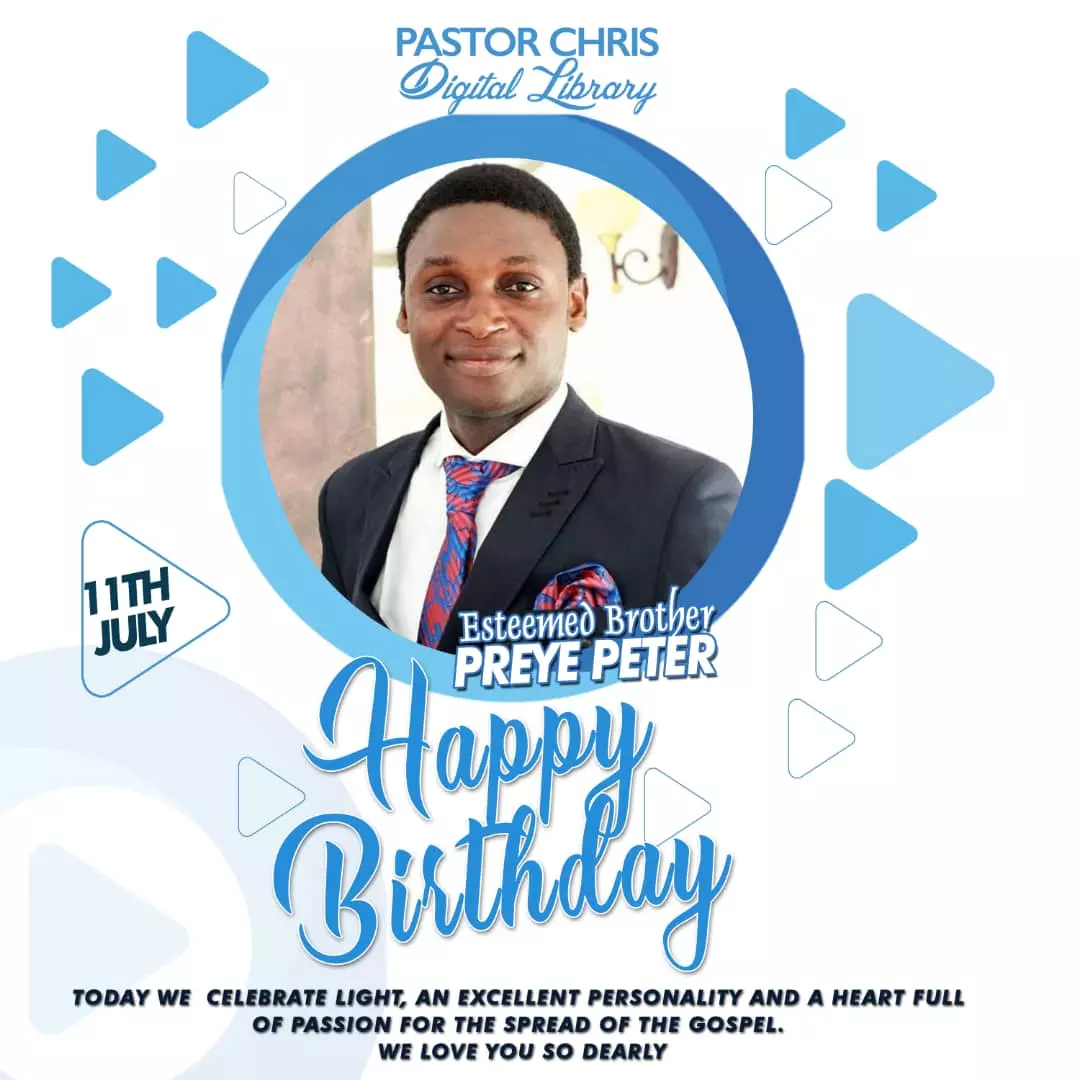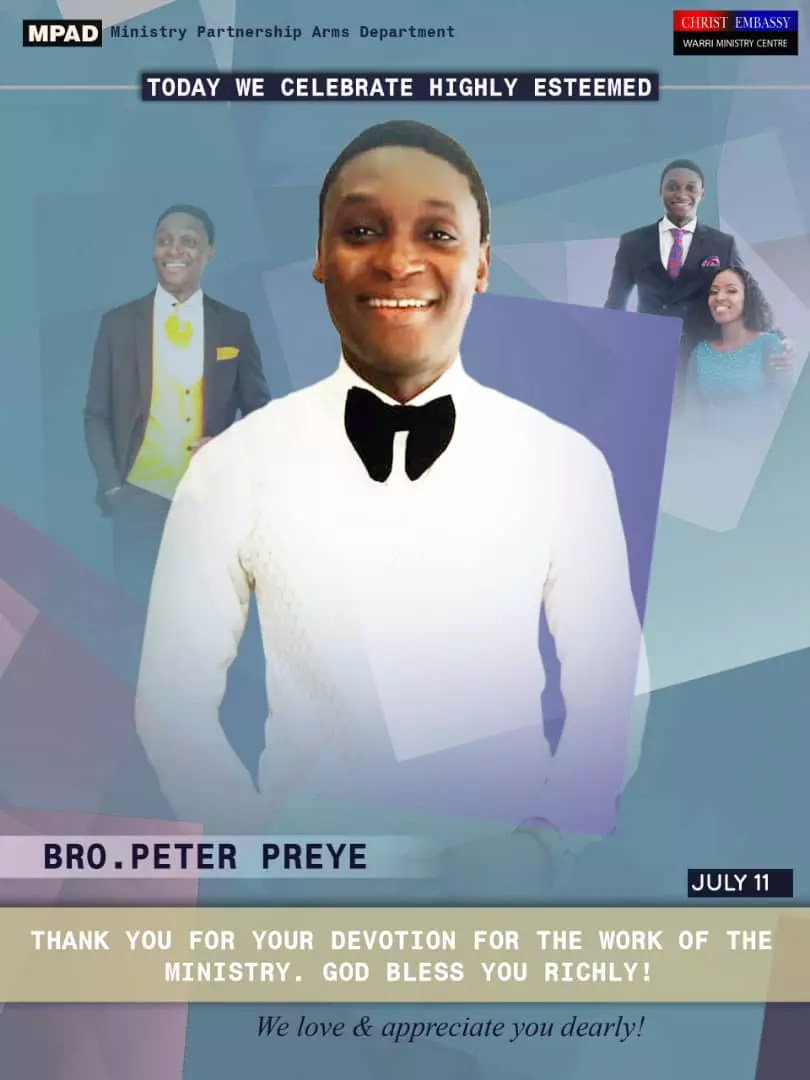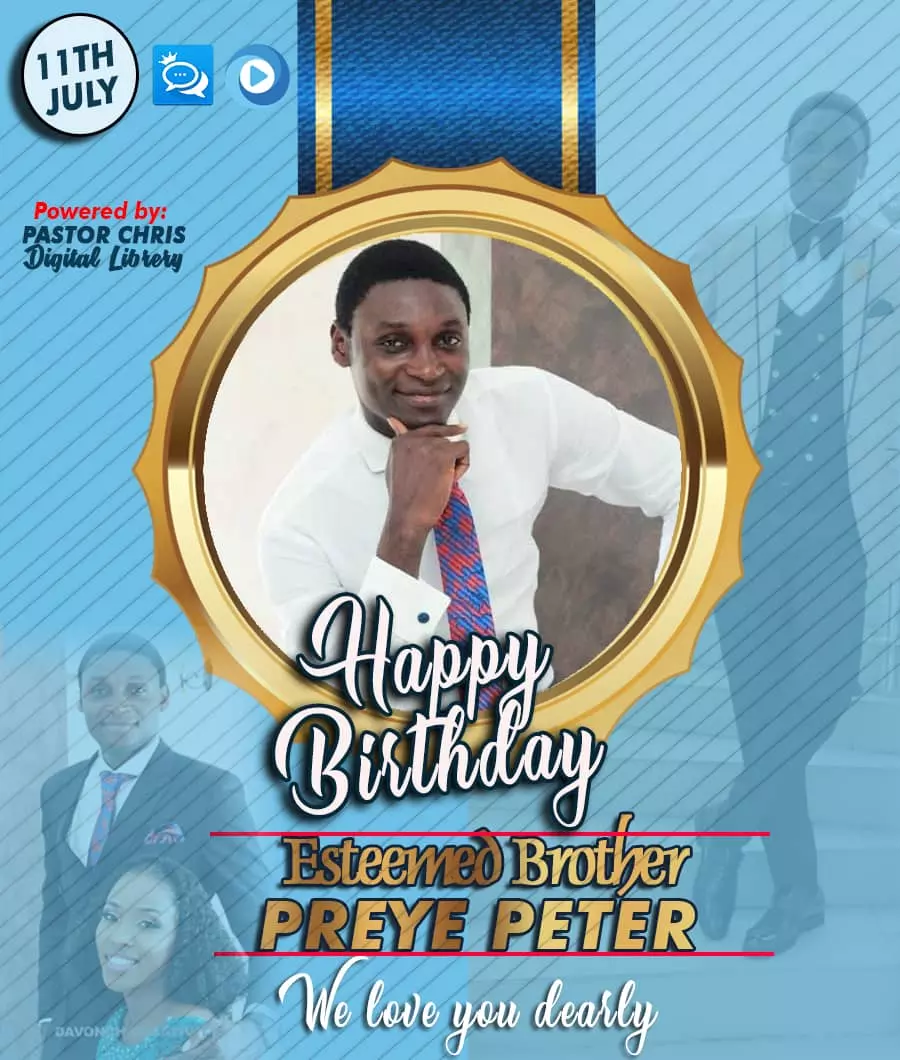 Kent Dollar
commented:
Happy Supernatural Birthday Bro Peter! You're just so amazing and God is taking You Higher.¡
Happening Now: The 7th Valedictory Service and Prize Giving Ceremony of LoveWorld Schools kicks off. # 7thValedictoryservice #Prizegivingceremony
#WECUKwithPastorChris. We are are a MIGHTY FORCE🔥🔥🔥 bringing divine light to the nations!👈!! We are ready🏇🏄🏃💃!!! #WECUKwithPastorChris #WEC2019 #PastorChris #UnitedKingdom #UKR2Z3
http://ceflix.org/angles/join/evt019ff476d4cf1c
#BIRTHDAYALERT - CELEBRATING OUR BELOVED BRO RAYMOND OMAMMOR🎉🎉🎉 Happy birthday dear Bro Raymond Omammor, your life is filled with testimonies of God's Grace and kindness. Thank you for making the Kingdom of God priority and always being about the Father's business. The Lord has again increased you and set you on high to radiate His glory to the ends of the earth. Men shall testify of God's hand evidenced in your affairs. You'll always have the advantage, always stand victorious and will abound with testimonies of God's supernatural working on your behalf at all times. We love and appreciate you dearly. Happy birthday. #CEAMC
Time to do the work of an evangelist. #WECUKwithPastorChris
#prayingnow #Australia #declaration ALL our brethren are VICTORIOUS over any and every challenge... Adelaide Weekend of Glory will be Full of Great Testimonies...
Bringing families to Christ #WECUKwithPastorChris
Ensuring that every tongue and tribe hears the gospel #WECUKwithPastorChris
Happy birthday to our dearest beloved sister . your best season has just begun . we love you plenty.