Pastor Chidi: Happy birthday to a fine on KingsChat Web
Happy birthday to a fine officer a perfect gentleman and military strategist. My own brother and friend for life. Daddys son. There are many reasons to celebrate you . Your life will always be from glory to glory. It is our month of Thanksgiving .I love you.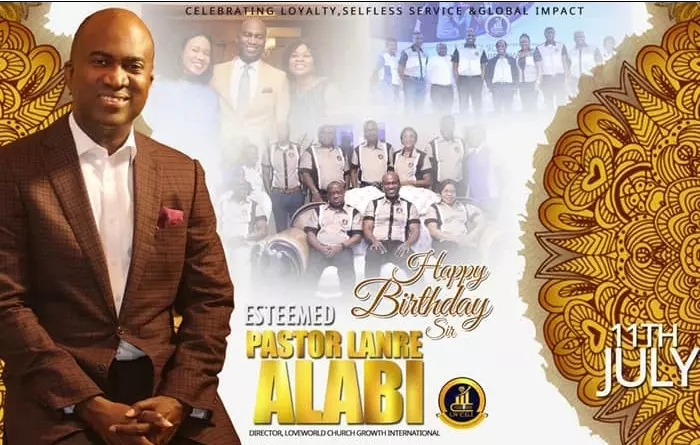 Happy Birthday Dearly Esteemed Pastor Ifeoma, still celebrating you graciously beloved Pastor. You are indeed a huge inspiration to us Ma. Thank you for being particularly remarkable and great example of uniqueness. You are indeed nonpareil! We Love you so dearly!
Daily as I live often as I breath my whole life is the expressions of your grace So I cry Abba father hallowed be your name hallowed be your name THANKSGIVING WITH A GRATEFUL HEART
Global communion service July is the month of Thanksgiving John6:11"And Jesus took the loaves; and when he had given thanks, .....🙌🙌🙌 ‭‭#USARegion2 #MonthofThanksgiving #cecolumbusindiana #YearofLights
Nothing of our past can compare with what we have in front of us! #TheChurchYesterdayTodayAndForever #PCDL #cesazone5 #ceharareCBD
Jesus was never in doubt about the Father's will, neither should you be! #PCDL #cesazone5 #cehararecbd
God has moved you to a greater grace,, greater ability to do new things with and for Him. Your address has changed. You are for signs and wonders. I am so honored and blessed to be identified with you. Happy birthday to you sir. I love you so dearly.
........they may have been in distress before you came. The moment you show up, things change!!! There's joy! there's victory! there's prosperity!. You're not ordinary! you're a dispenser of eternal verities. Hallelujah!!! Download to get the full package https://bit.ly/2NUftQG