Celebrating a brilliant luminary, dear Pastor Lanre Alabi. You are such a great blessing to our dear man of God and the ministry. Thank you for being a wonderful brother, friend, co-labourer, consultant, strategist, team mate, proofreader and so much more😀 Thank you for your significant investment to the ministry through the Church Growth International. Your valued efforts resulted to the birth of many new churches especially in Christ Embassy Lagos Zone 5.  We are so thankful for making this a reality. You have been ushered into a higher level of glory and grace. God bless you immensely. I love you.  Happy Birthday!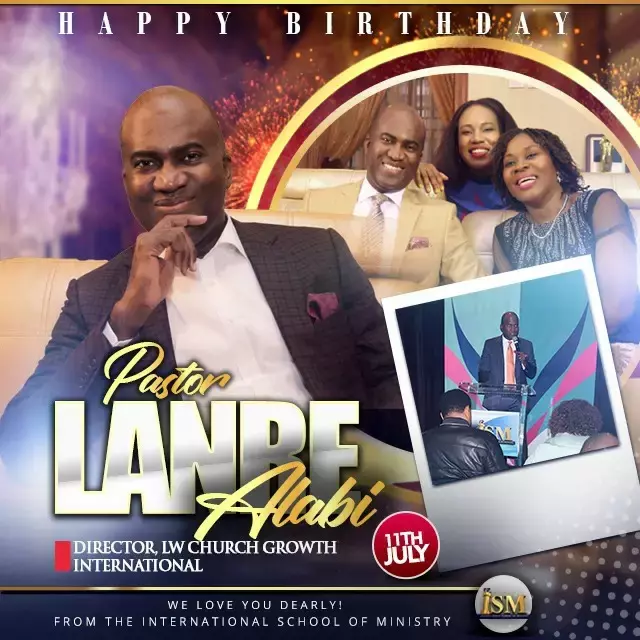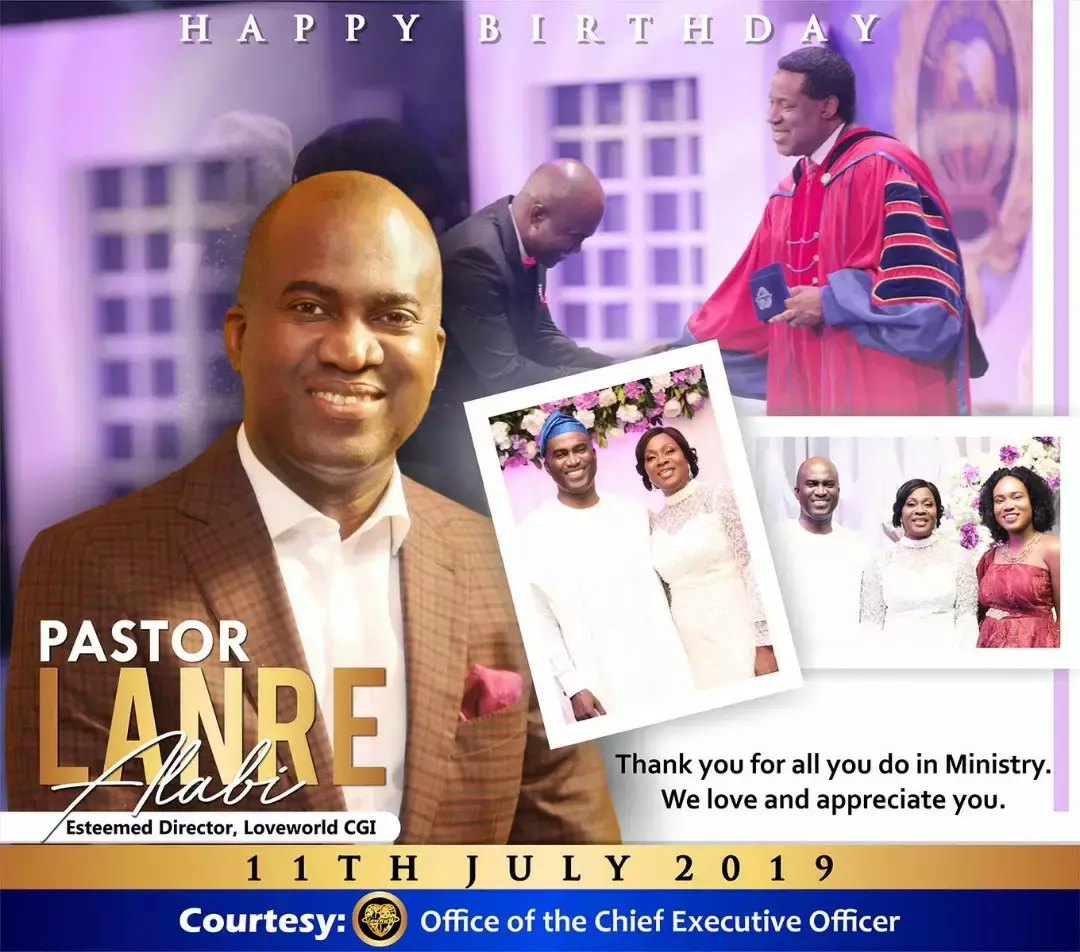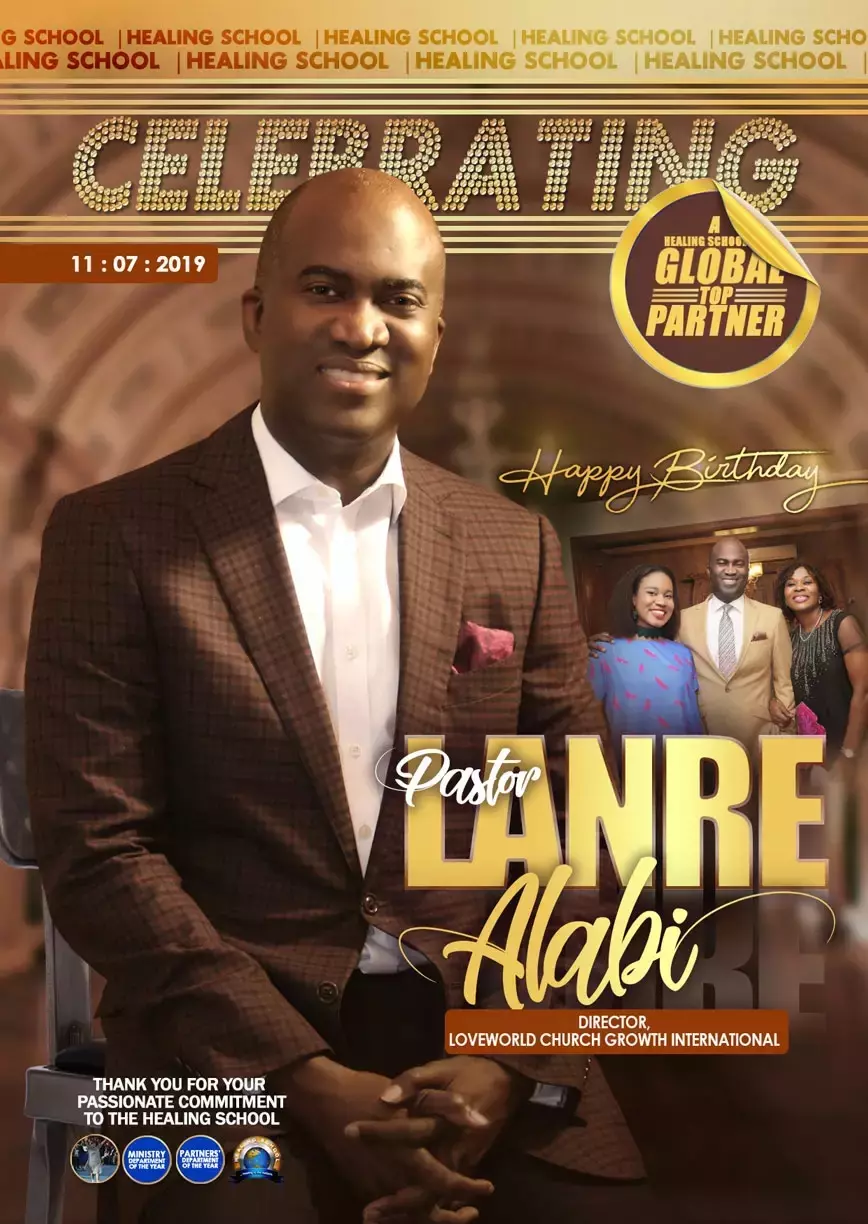 Celebrating a #sonofconsolation to our dear man of God, the esteemed Pastor Lanre Alabi @plalabi Thank you for loving Pastor so lavishly and unapologetically. God bless you for all you do. Much love💞 #PLAthe4thman
Pastor sir you are a role model sir, A great Inpiration, A lover of our lord Jesus Christ ...full of the Holy Ghost.God bless you sir and I love you forever sir.
Happy birthday delightful and precious Othniel. You light up every place with your smile and fun character.Thank you for always looking out for the younger ones in children's church too. Shine ever so brightly. You've conquered the world. I Love you
#PLA0711 #PLAthe4thMan Celebrating🎶🎶 💃💃💃🎂🎂 my Pastor, my father, my teacher, my role model! A man of the word, a man of the spirit, an icon of excellence, an icon of love, an indisputable light of the gospel, an exemplary disciple of Rev Chris. Happy birthday sir! I❤U sir!