Affirmation Train: #AFFIRMATIONTRAIN 11TH JULY. . I on KingsChat Web
#AFFIRMATIONTRAIN 11TH JULY. . I affirm that the Holy Spirit lives in the quarters of my heart; He is the fire and power of my life. His light blazes intensely in my heart, making the Father's presence real to me, His passion aglow, and His purity aflame in my spirit. Every good and perfect gift is from my Father; and by the Holy Spirit, my spiritual eyes are continually opened to recognize those resources, gifts, and talents the Father has placed at my disposal, so I could be a solution provider, both in my life and in the life of God's people. I am life-conscious; life works in me! Every fibre of my being, every bone of my body, and every cell of my blood is inundated with divine energy! I will never be defeated in this life because God is at work in me both to will and to do of His good pleasure. I am alive unto God; for greater is He that is in me than he that is in the world. Hallelujah! Grace and peace are multiplied in my life. That grace working in me is the power of promotion, unending success, and an extraordinary life of excellence, victory, and dominion. I take advantage of it now and always. I refuse anything and everything that is inconsistent with the Father's perfect will for my life. Blessed be God. Hallelujah! SPEAK IN OTHER TONGUES NOW • Be bold to say the same things that God has said concerning you in His Word. That is what takes you beyond salvation, to enjoy the benefits of salvation ~ Pastor Chris Oyakhilome. . You can now reach us on: • info@affirmation-train.org • www.affirmation-train.org God bless you. #july #celebrating #riches #instruction #signs #thanksgiving #reflection #influence #season #supernatural #graced #affirmationtrain #affirm #talkingsession #salvation #extraordinary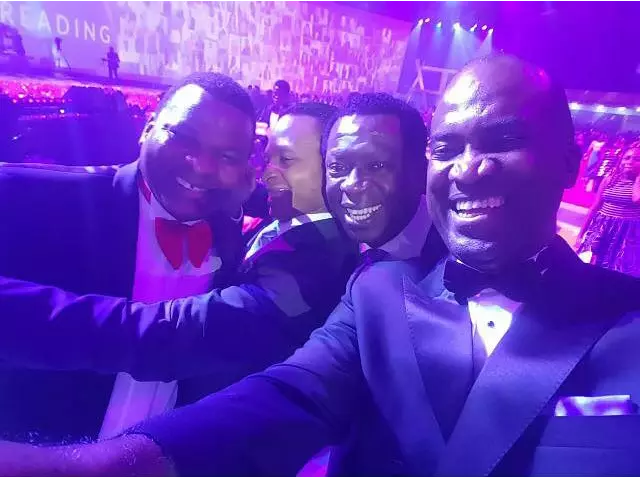 Happy birthday King. You are a dispenser of eternal verities, you are for signs and wonders. You are light. I love you 😘 sugarly, sweetly , ice creamly. 😘❤️♥️😘😘
Celebrating a rare Gem, happy birthday Highly Esteemed Pastor Lanre sir. Thank you for your examplary leadership and the way you make the gospel soooo simple and easy to understand. Thank you sir for your special love am deeply grateful. I love you sir.
Celebrating a Great officer, a general in God's Army. We love you Pastor #PJO1207 #warriministrycentre #cewmcstmarys #agbarhogroup
Happy birthday Esteemed Pastor Sir. Thank you so much for for your commitment to the things of God and in ministry. We love and appreciate you greatly Sir
Happy Birthday Esteemed pastor sir. Not only are You full of Grace, but you also exude so much grace, love, and calmness. I love forever.
STARTING EARLY IS THE KEY,THIS WEEKEND WE ARE STARTING THE SEMESTER WITH A BANG TO SET THE TONE FOR THE ENTIRE SEMESTER, WE HAVE HEARD AND SEEN SO MUCH NOW IS TIME TO ACT WITH SPEED AND CLARITY OF PURPOSE!!! #thegloryofhispresenceredefined #lwsazone #groupd #unilim
HBD PLA sir. You truly epitomize who a 'Born again' Christian is...an ardent follower of our MOG. Exemplary, Loveworld exceptionalism, full of the spirit, love, knowledge & wisdom. Pastor u radiate resilience, diligence, confidence & Grace. Thank u for ur love & service.💕💞💞
🎆🎆Celebrating exceptionalism.. #PJO1207 #warriministrycentre #cewmcstmarys #agbarhogroup