ICLC/IPPC: #ICLC2019 #SoulWinners Less than 24 on KingsChat Web
#ICLC2019 #SoulWinners Less than 24 hours to go! ICLC Quick Access Tips At the Baggage Control Point, your carry-on luggage is scanned for prohibited items, to make quick work of this process, please find below the list of prohibited items: • Knives, spoons, forks, and other sharp objects • Combustible or gaseous liquids e.g. fuels, perfumes, etc. • Bottled water, drinks and food • Professional-type digital cameras and recording devices Any other items that may be considered dangerous to security and safety within the LCA facilities. Keep following this SuperUser for updates.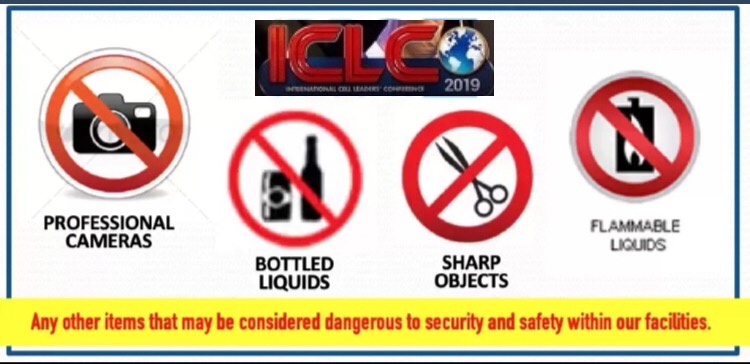 We celebrate our dearly beloved Pastor Debola Odimayo, a rare gem and gift to our zone and the ministry. Happy Birthday, we appreciate you.
WHEN YOU ARE VIBRANT AND RELEVANT IN GOD'S HOUSE, EVERYTHING ABOUT YOUR LIFE WILL BE EVERGREEN. #RevTom
Plz why is the fellow surprised.... Is Jesus not the answer to all human problems? Lol!!! #Just4Laughs