Hello LoveWorld: UP NEXT: A Hello Loveworld on KingsChat Web
UP NEXT: A Hello Loveworld Special Feature Program, 'Holy Land Tour with Pastor Chris'. Join Pastor Chris on an explorative expedition of the Holy Land, at 10am (GMT+1), ONLY on Hello Loveworld. Visit www.helloloveworld.tv to tune in! Catch rebroadcasts today at 3:15pm and 11:30pm (GMT+1).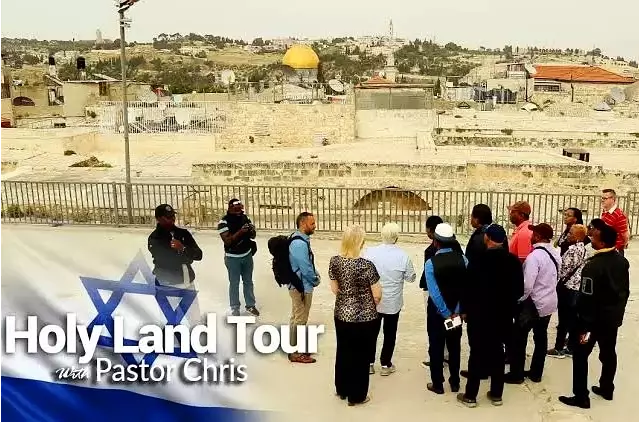 When you know that you are a blessing this is the swag!!! Happy birthday dear, love you
More pictures!! Insightful talkshow from the love world graduate network. #enec #iclcinmycity
Happy Birthday Dearest Brother Mayibongwe. The Holy Ghost is your all time guide and he continually reveals Christ to you and through you. You have insight into the mysteries and secrets of the Kingdom and live triumphantly for his glory. Enjoy your special day. God bless you.
YOU DON'T WANT TO MISS THIS!!! "God has given you a life that makes you more than a man, refuse to be limited by your physical environment" Pastor Chris Join Pastor Chris on SilverBird Television Network by 4pm today as he unveils more. For prayer and counseling, please call: +23416317010 #LTMNetworks #PoweredbyLagoszone5
#Happening LIVE! ICLC in my city 2019 with Pastor Chris, South East Region - Day 3. Worship segment #prayathon2019 #nsericlc2019 #ceabakaliki1
Tina fashion celebrates with princess Gratia Kanu on your graduation.
Happy Birthday Dearest Sister Bonsile. You're effective and fruitful in every good work, bearing fruits of righteousness and completely yielding to Him in fulfilling his divine plans and purposes in the earth. Enjoy your special day and Year of Lights. God bless you mightily.
FREE FROM CANCER OF THE UTERUS! Sandra came to the Healing School, in need of solution.. Today, she is free from cancer of the uterus. Watch this and be inspired to be a part of the Summer Session with Pastor Chris in Canada. #summersession#hspc #healingtothenations #celagoszone2