Pst miracle Owigho Daniel: Happy birthday most excellent Pst on KingsChat Web
Happy birthday most excellent Pst Temmy, Thank you for your continued support and understanding ,and selfless service in the ministry of the Holy spirit and our dear man of God. You are indeed a pacesetter and a trailblazer. We celebrate now and always. We love you exceeding.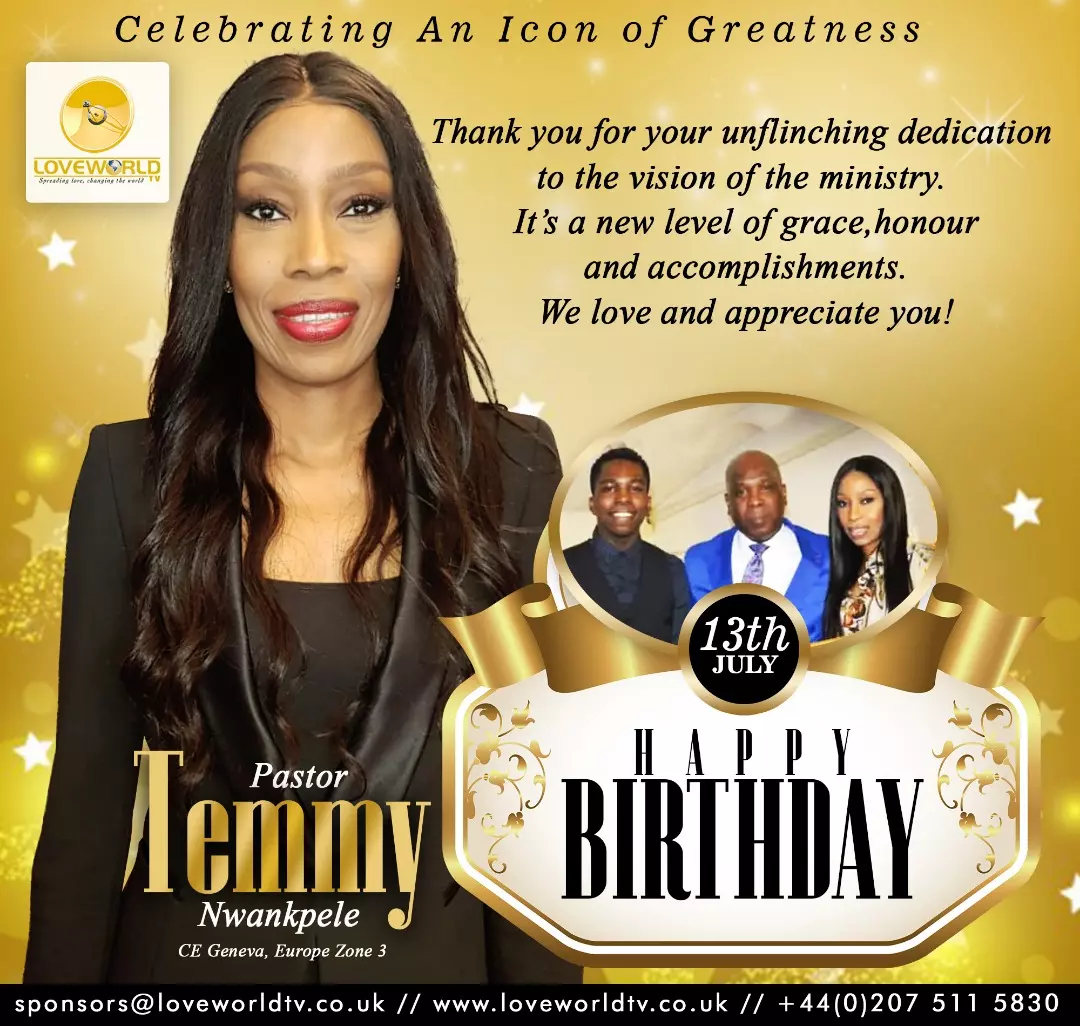 Pastor Caleb Aibueku
commented:
Happy birthday My Pastor, we rejoice to celebrate the impactful life our Almighty God has given you. Thank you so much Pastor for your love and exemplary leadership. Love you Pastor ma
#Cephzone3 Award night #Gala night. Happening now. Thank you Pastor Chris.
Happy gala night award with our highly esteem Pastor Joy. #galanight #ThankUpastorChris #ThankUpastorjoy
Thanks to our award winning and ever inspiring Pastor and Father for the awesome opportunity to be a part of this life changing experience. #blwzonej #creamyourdream #creamyourdream2.0 #creamyourdreambootcamp
Happening Live @ CEPHZONE 3 Gala/Awards Night!! Aweeesome!!! #cephzone3
DSPUKZone 3 Celebrates a Virtuous Woman. Deaconess Maureen, it is from one level of glory to another and indeed shall be continually for you in this next year of your life. Happy Birthday, we love you. #dspukzone3birthdays
#Galanight #CEPHZONE3 #ThankyouPastorChris #ThankyouPastorJoy #Happeningnow
Get Ready for InnerCity Concert with Sis Elsie Olayemi. Sponsoring Smiles to the Inner city Children. Every Child is your child. Get your tickets now! #iccwithelsie #cebeninzone1
Get Ready for InnerCity Concert with Sis Elsie Olayemi. Sponsoring Smiles to the Inner city Children. Every Child is your child. Get your tickets now! #iccwithelsie #cebeninzone1
Get Ready for InnerCity Concert with Sis Elsie Olayemi. Sponsoring Smiles to the Inner city Children. Every Child is your child. Get your tickets now! #iccwithelsie #cebeninzone1
Get Ready for InnerCity Concert with Sis Elsie Olayemi. Sponsoring Smiles to the Inner city Children. Every Child is your child. Get your tickets now! #iccwithelsie #cebeninzone1