Affirmation Train: I PRAY FOR YOU BY on KingsChat Web
I PRAY FOR YOU BY PASTOR CHRIS OYAKHILOME. I pray for you today, that the blessing of God's Word will rest upon you and in your home. Health is yours. strength is yours, promotion is yours, protection is yours, Increase is yours, in the Name of Jesus. No weapon fashion against you shall prosper, and God will increase you from glory to glory, you will move from grace to grace, from strength to strength, and continually experience the victory of Christ in your life, in the mighty Name of Lord Jesus. I pray that He will cause you to increase, in every way, cause you to make progress in your life, in the Name of Jesus! May He continually reveal Himself to you, in a greater measure, may His purpose be fulfilled in you. I speak in the Name of Jesus, that the power of the Spirit of God will move you from where you are today to the next and higher level of success. I decree in the Name of Jesus Christ of Nazareth, that circumstances, men, materials, finances, will fall into place to cause you to move to the next and higher level of success. The grace of God is working in you, in the Name of the Lord Jesus. Doors are opening for you now, opportunities are opening for you now, in the Name of Jesus. I speak by the power of God, your name is coming up for opportunities now, your file is coming up in the Name of Jesus. They have to remember you in the right place now, in that place of opportunity they remember you now in the Name of Jesus. #thanksgiving #prayingnow #amen #loveworld #pastorchris #affirmationtrain #talkingsession #opportunity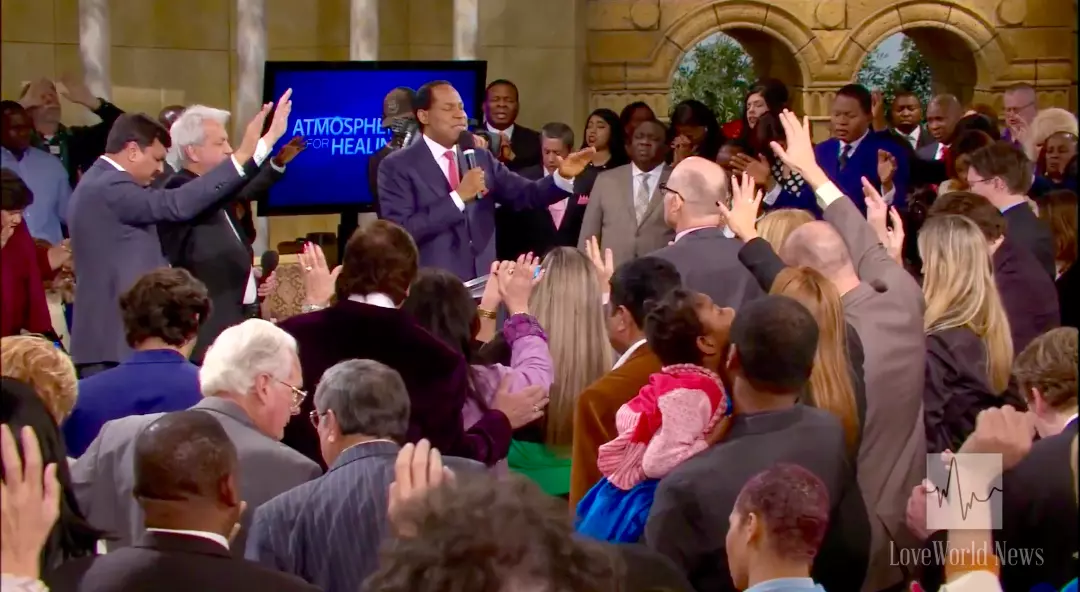 Still celebrating my Pastor, father and boss. He is grace personified. When everyone is in a hurry, Pastor is calm; he's confident of the Guide in him. Thank u Sir for teaching me how to take advantage of d grace of God. Greater works shall you do in this new year. I love u Sir.
ICLC IN YOUR CITY PARTICIPATING FROM SOUTH SUDAN
Lord we thank you for your grace. Thank you for your Word in our Spirit. Happy wedding anniversary to my Pastor, husband, friend, a great father, a great boss... it's from Glory to Glory.I love you big time. #TNI
Glory to God CGI a success... Thank God for the words.. Am a doer of the God's word. Abuja will know that we are ready to subdue the Land. #CGI #abujazone
I PRAY FOR YOU BY PASTOR CHRIS OYAKHILOME. I pray for you today, that the blessing of God's Word will rest upon you and in your home. Health is yours. strength is yours, promotion is yours, protection is yours, Increase is yours, in the Name of Jesus. No weapon fashion against you shall prosper, and God will increase you from glory to glory, you will move from grace to grace, from strength to strength, and continually experience the victory of Christ in your life, in the mighty Name of Lord Jesus. I pray that He will cause you to increase, in every way, cause you to make progress in your life, in the Name of Jesus! May He continually reveal Himself to you, in a greater measure, may His purpose be fulfilled in you. I speak in the Name of Jesus, that the power of the Spirit of God will move you from where you are today to the next and higher level of success. I decree in the Name of Jesus Christ of Nazareth, that circumstances, men, materials, finances, will fall into place to cause you to move to the next and higher level of success. The grace of God is working in you, in the Name of the Lord Jesus. Doors are opening for you now, opportunities are opening for you now, in the Name of Jesus. I speak by the power of God, your name is coming up for opportunities now, your file is coming up in the Name of Jesus. They have to remember you in the right place now, in that place of opportunity they remember you now in the Name of Jesus. #thanksgiving #prayingnow #amen #loveworld #pastorchris #affirmationtrain #talkingsession #opportunity
More insights and secrets unveiled by the esteemed CGI Facilitators. #CGI #UnstoppableChurchGrowth #AbujaZone
Some had little, they did so much. We have so much, we must not do little~ Rev Tom #ICLCinyourcity
PRAYER GUIDE FOR SATURDAY 13TH JULY Prayer Time: 5:00am -5:30am 💠First Timers & New Converts- Pray that they will stand firm in the will of God, the word abiding in them continually and increasingly, causing them to walk in the fulness of their inheritance in Christ. Pray for any one facing a challenge in their faith, that they be strengthened by the Spirit in their inner man, triumphing by the Word of God sown into their hearts. (Jude 1:24) 💠Our Partners- Pray for our Partners that they will remain unshakeable, always abounding in the work of the Lord. Declare that God's hands rest upon them mightily and they continue to shine as light in the midst of the darkness in this world. (1 Cor 15:58) 💠Our Mid-Year Awards/ Gala Night- Pray for an excellent organization and delivery of the program. Declare that the impact of this ceremony will cause every partner to not only achieve but surpass our goals for this 2nd half as we would be upgraded and inspired afresh. #prayingnow #yourchurch #cephzone3
Happy birthday Pastor Jide. I thank God for your strong passion for ministry. You transform anyone and anything that seem to be walking out of line. You are indeed a champion. You are 1000 times greater.