CE Kano: #AFFIRMATIONTRAIN 15TH JULY# I affirm on KingsChat Web
#AFFIRMATIONTRAIN 15TH JULY# I affirm that the peace of God which is beyond human imagination is at work in me. I am at peace in every situation, for Christ is my peace! My life is the revelation of God's Word; His knowledge, grace, power, wisdom and righteousness are unveiled in, and through me. I am sensitive to the leading and guidance of the Spirit because my entire being is completely yielded to the Word. I am established by God's grace, in the path of greatness, and I live and walk in the reality of my inheritance in Christ. Hallelujah. My dreams and ideas have expanded through God's Word and I am moving forward consistently by the power of the Holy Spirit! My path is as a shining light, shining brighter and brighter unto the perfect day! Every step I take is a step of expansion, prosperity, success and greatness. I am complete in Christ; there's nothing lacking in my life, because Christ is my completeness, and as He is, so am I in this world. Glory to God! #cekano #nnwz2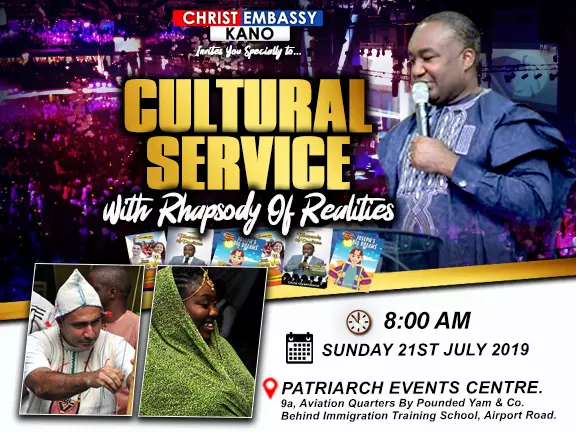 I celebrate you today as I do always. Happy birthday to an outstanding man of God. May you have many years of celebrations.
NEWS UPDATE: MORE LIVES SAVED THROUGH THE VOLUNTARY BLOOD DONATION DRIVE UNITED KINGDOM, UKZ1, UK Region 2 #tcif #SafeBloodForAll
In Tennis: Simona Halep beats Serena Williams to win Wimbledon title. Join us on Prime Sports and catch the latest news from sports event around the world & Africa Cup of Nations' updates. Call : +234 803 111 8975, +23418888330 SMS Only: +234 816 672 2359. Showing now on LoveworldPlus www.loveworldplus.tv/watch #pastorchris #loveworldplusshines
Celebrating a son of Consoilation! 27 days to go! #cesazone2 #hbpastorlawrence
https://m.facebook.com/groups/136414613582408?view=permalink&id=456515504905649&sfnsn=mo
Thank you Jesus for the Afterdawn Live DVD and CD launch -we have testimonies all over the world.
Happy birthday Pastor Dipo sir!!! Thank you sir for demonstrating faith. Thank you for showing me how to be excellent & studious in ministry sir. Thank you for showing me how to go the extra mile for the gospel. Thank you sir for teaching me humility. I love and honour you sir.
📺Monday Motivation📺 Watch this insightful excerpt of Thanksgiving by Pastor Chris. #lwsat #loveworldsat #lwsocialtv #loveworldnetworks
🙌🙌MOTIVATIONAL MONDAY🙌🙌 No matter the circumstances of this world, we move FORWARD. We have no option. UPWARD AND FORWARD IS THE ONLY WAY!! 🙅🙅 Watch this excerpt of this message and take charge of your world today. We Dominate everywhere🙅🙅🙅 #AbeokutaMC #Motivationmonday #yearofLights🌟
When defeat comes, accept it as a signal that your plans are not sound, rebuild those plans, and set sail once more toward your coveted goal#MondayMuse#Afcon2019#SuperEagles#