I am who God says and sees me to be in his word.. I cannot produce differently from the word, as the word has life in Himself so also I am sustained independent of help but only by the word. As the word lives and abide so also I live, abide and bring forth much fruit. Glooooory!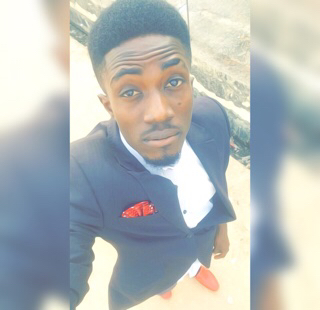 #WECUKwithPastorChris....The Lord is about to SHAKE🔥🔥🔥all NATIONS💫Greater Testimonies of Evangelism and Soul Winning💃💃🏃🏃🏄🏇!!! #WECUKwithPastorChris #PastorChris #WEC2019 #UnitedKingdom #Zone1
Cream your dream was awesome#blwzonej #creamyourdream #creamyourdream2.0 #creamyourdreambootcamp #thebootcampexperience
Lighting up our world, worship, dance, praise pleasure at his right hand #CEUGBOWOROCKS #MMAC #CEMIDWESTZONE
THE CAMPUS MINISTRY CELEBRATES OUR ESTEEMED ZONAL PASTOR HAPPY BIRTHDAY SIR. #PDF15O7  #myPDFimpact #myPDFsong #PDF1507scripturechallenge
https://christembassy-ism.org/wec/me
COMING UP NEXT: GYTV, from 7pm (GMT+1) Members of the Global Youth Leaders' Forum are making waves and driving positive societal changes all over the world! Tune into www.helloloveworld.tv to watch the amazing global impact of the GYLF.
📜LIFE LESSONS WATCH THIS PIECE ? When Someone steps in to help you in ANYWAY understand that it isn't because it was CONVENIENT for them but because it was their CONVICTIONS that motivated them to. So HONOR THEM all your life. PAY it FORWARD by stepping in to HELP OTHERS. HONOR GOD'S HEROES HE SENT INTO YOUR LIFE TO USHER YOU INTO YOUR DESTINY. PS: Always to see afar off, to reach the unreachable or to attempt the seeming impossible - you will need someone's SHOULDER to STAND ON. And when your Light shines out of OBSCURITY remember to thank the Heroes who God used to get you there.... Ptadzworld Publishers 📜