👌Thinking of impacting lives with the Word way beyond your catchment??? Here is how!!! Join our team of inspiring PCDL GOLDEN LUMINARIES to GIFT A MESSAGE (THE FOURTH MAN) om the Pastor Chris Digital Library to every minister attending the World Evangelism Conference in United Kingdom 👍👍👍 📣📣📣And guess what ? You can participate at any of our 7 multiple participation levels ; including as 1. An individual 2. An Organisation 3. A Cell 4. An outreach group 5. A church 6. A zone 7. A ministry centre Everyone can be a part of this strategic Gift a Message Initiative on PCDL....Let's ILLUMINATE, EMPOWER, and LEAD gospel ministers into a whole new SEASON of global Evangelization🕺💃🤗 To gift 10, 100 or 1000 Ministers with the FOURTH MAN on PCDL @WEC, Kindly use information on the leaflet 👇👇👇 #giftamessage2aministeronpcdl #the4thman #wec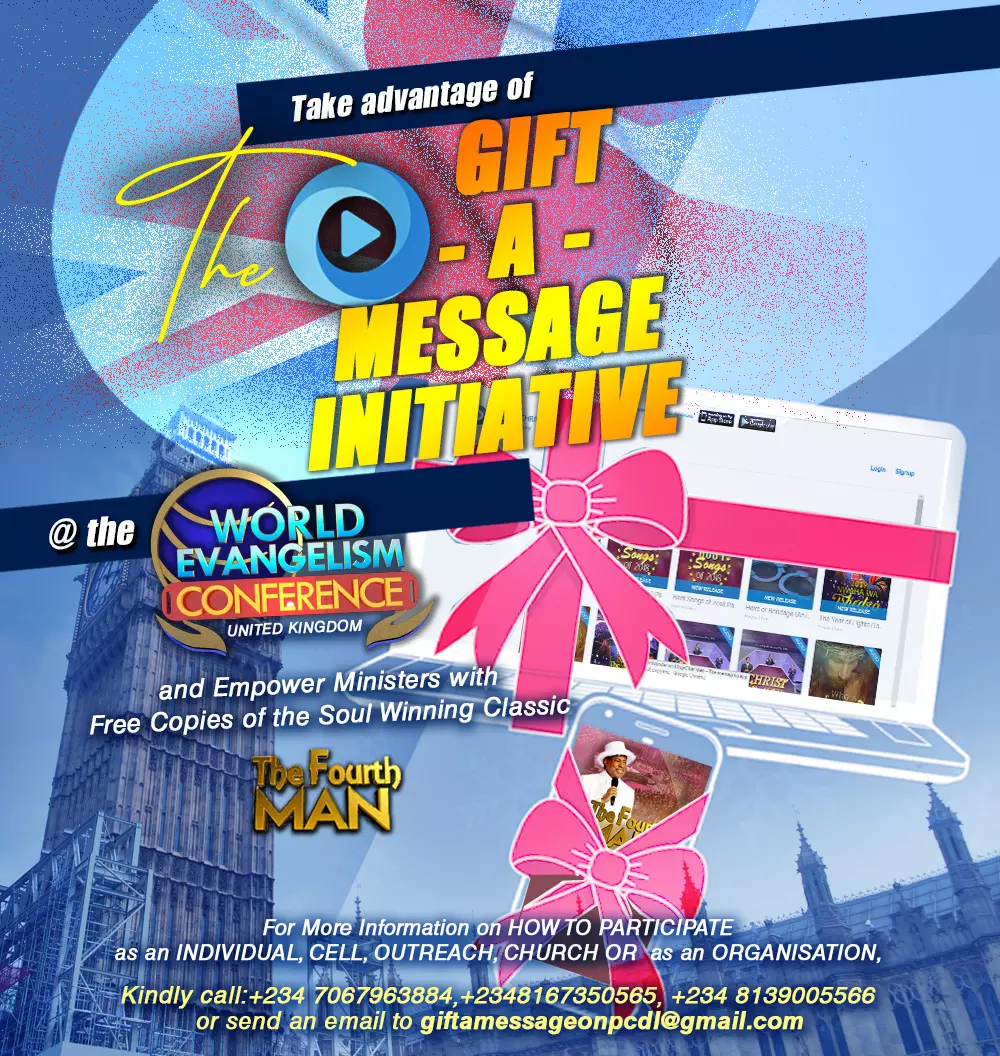 #UKZONE2 #BLWESSEXGROUP #BLWNORWICH ICLC in my City 2019 was One-of-A-Kind. NEVER hv I Heard such Life-changing Teaching!!! My Life has been Totally Transported into a Higher Realm of the Spirit. Hallelujah!
ROR 16-07 WE MUST PREACH THE GOSPEL Men have lost hope in the future & in everything. But there's hope in Christ. And when we minister that hope, we're not giving people some false hope, no; He proves His reality in the message that we preach. Read full ROR 👇❤🙏
⏰⏰⏰Sounds the Alarm⏰⏰⏰ The Loveworld Reading Challenge is On Get involved! as we luminate our world with our publications through the engagement of Reading! No one is left out.... our children, teenagers, young adult and adults can participate. #loveworldreadingchallange #lwpm
Happy Birthday Brother Jason. You have an excellent spirit and you're a faithful and great leader in our ministry. Thanks for being a blessing to us all.