Esther Hanson Nyerho: Happy birthday dearest and precious on KingsChat Web
Happy birthday dearest and precious Pastor Freida, you are such a sweet soul, beautiful inside and out, grace has single you out Ma. I love you specially.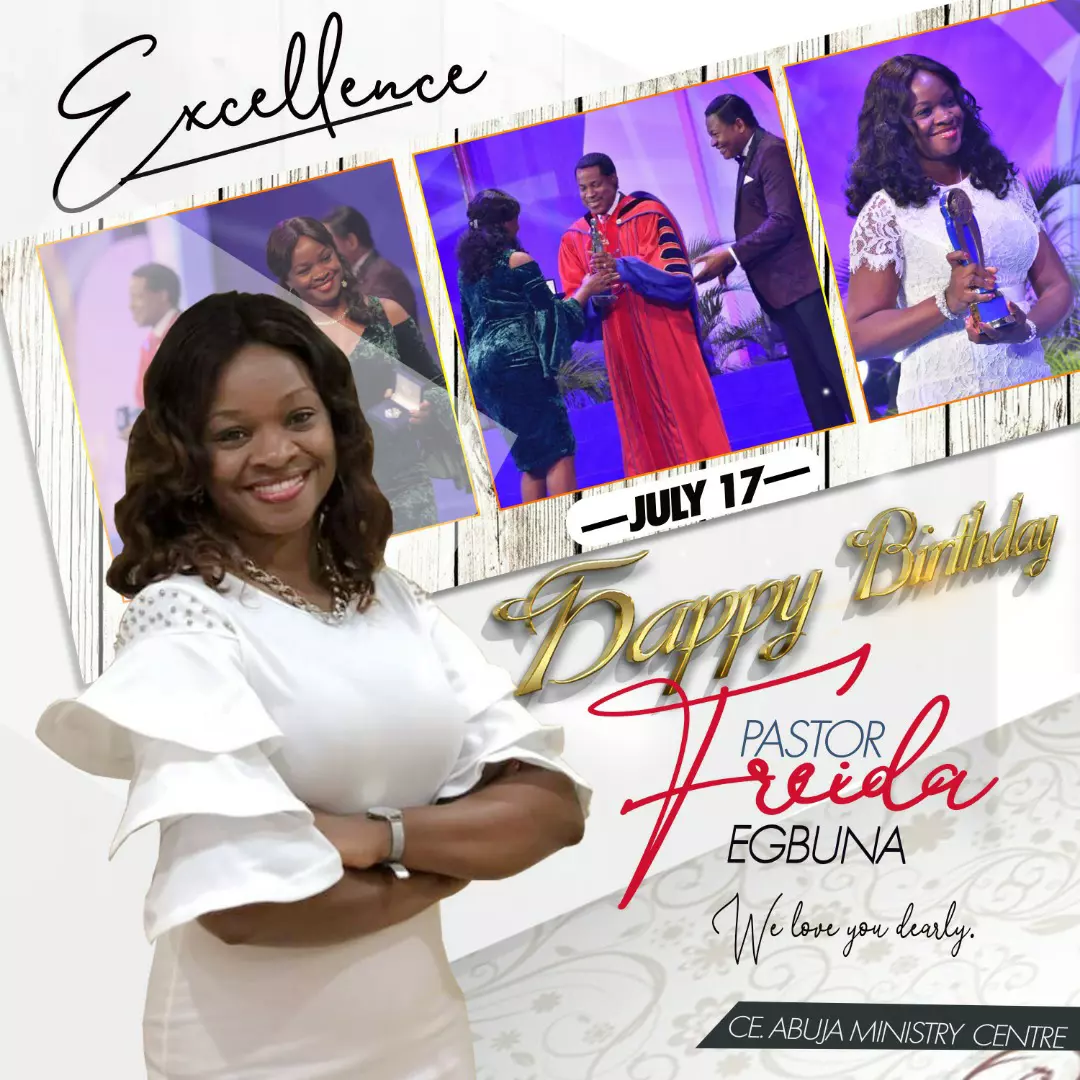 Pst Freida
commented:
I love sis Esther. God bless u
Celebrating a Father like no other. HAPPY BIRTHDAY AGAIN AND AGAIN SIR. #superboss #pdf1507 #abujazone #ceaz
I celebrate my Sister and friend; a tremendous blessing of immeasurable value to the body of Christ. Our moments together are always full of inspiration, fellowship, learning and laughter! I love you so much and congratulate you on this new level of grace. Happy Birthday Pastor.
3 DAYS TO HEALING SCHOOL ONLINE PRAYER CONFERENCE ON THE 20TH OF JULY! 👉Register here www.enterthehealingschool.org/prayerconference to join millions in intercession for the upcoming Summer Session with Pastor Chris. 👉For prayer requests: prayerrequest@ enterthehealingschool.org Expect the supernatural! #summersession2019  #hspc #cephzone3
Oh glorry glorry.im ready to be TIEd.Our esteemed pastor Oket will be ministering to us.im excited.And talking about Pst Airene who just arrived yesterday from UK is already making waves by winning souls.AWINNER MAN never hides. #campismjnistryrocks :#fireincameroon
Happening Now ROR reading in tonight's midweek service in CE Pretoria Church #CESAZONE2 #CEPRETORIA #ROSALAUNCHZONE2 #1,5MILLIONCOPIES #RORSAZONE2
You are the People, I am the Voice. Together, We are set to INFORM, INFLUENCE, INSPIRE I am SUPER FM!!!! #superfm #radiostation #onair
You are invited to Women of Zion It is going to be a time of increased grace, spreading, blessings and Testimonies. Gloooorrryyy🥳💃🏽🎉🎊 #womenOfZion #9August #CEEastLondonGroup #CESAzone1