CE UK Virtual Zone 1: Prayer Guide for WEC UK on KingsChat Web
Prayer Guide for WEC UK 2019 for today Thursday 18th July. 🗣🗣🗣 Pray for any 15mins during the day for WORLD EVANGELISM CONFERENCE UK. Key Scriptures - Luke 6:38 Give, and it will be given to you. They will pour into your lap a good measure—pressed down, shaken together, and running over [with no space left for more]. For with the standard of measurement you use [when you do good to others], it will be measured to you in return." - Acts 4:34-35 Neither was there any among them that lacked: for as many as were possessors of lands or houses sold them, and brought the prices of the things that were sold,  and laid them down at the apostles' feet: and distribution was made unto every man according as he had need. #WECUKwithPastorChris #WECUK2019 #PastorChris #UKRegion2 #UKZ1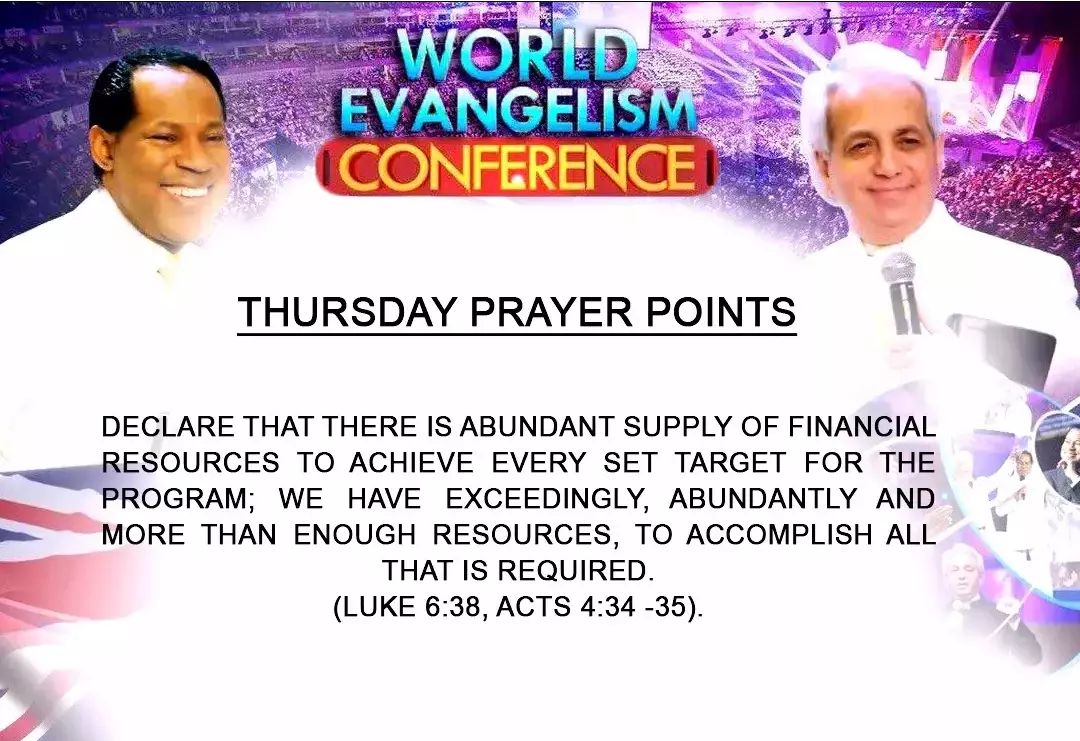 CELEBRATING OUR ESTEEMED ZONAL PASTOR WE LOVE YOU SIR! LOVE FROM LW MIDDLESBROUGH #PTO182019 #Soulwinningonmymind.
Happy Birthday Pastor Freida, Thank you for being an inspiration and a great blessing. I love you so much
#PTO182019 #Soulwinningonmymind.
Happy Happy Birthday Dearest Metty, Wow what a wonder you are, an amazing blessing, beautiful inside God. God bless and reward you abundantly. We love and appreciate you greatly.
CELEBRATING AN EXCEPTIONAL GIFT. My beloved Pastor Freida I celebrate you today with joy and thanksgiving to God. You're an exceptional gift to the body of Christ. What a blessing you're to me and many others. You're an epitome of Love, Gentleness, Kindness, Faithfulness, Loyalty, Generousity, Selflessness and all that is righteous. Your love for Christ and the saints is peculiar and exemplary. There's no one else like Pastor Freida. You're ever so peaceful and patient. I testify of God's unusual Grace and Favour in you. Thank you for all you do for the Ministry and especially for me. What a helper you've been to me. A true daughter of consolation. A dependable helper of the war. A special daughter to my father Pastor Chris. The years ahead of you shall be filled with even more grace and favour. The Lord will keep you in His love always. Everywhere you turn shall be blessing, blessing, blessing. I love you very dearly. Happy Birthday!