Margaret the Light: Dearest Sis Wumi, lover of on KingsChat Web
Dearest Sis Wumi, lover of God and lover of God's People! a great daughter of consolation, there is just so much to say about you, but thank you for being who you are and for all that you do in the body of christ. We love you so much!! #CelebratingGod'sperfection #CEDONVALLEY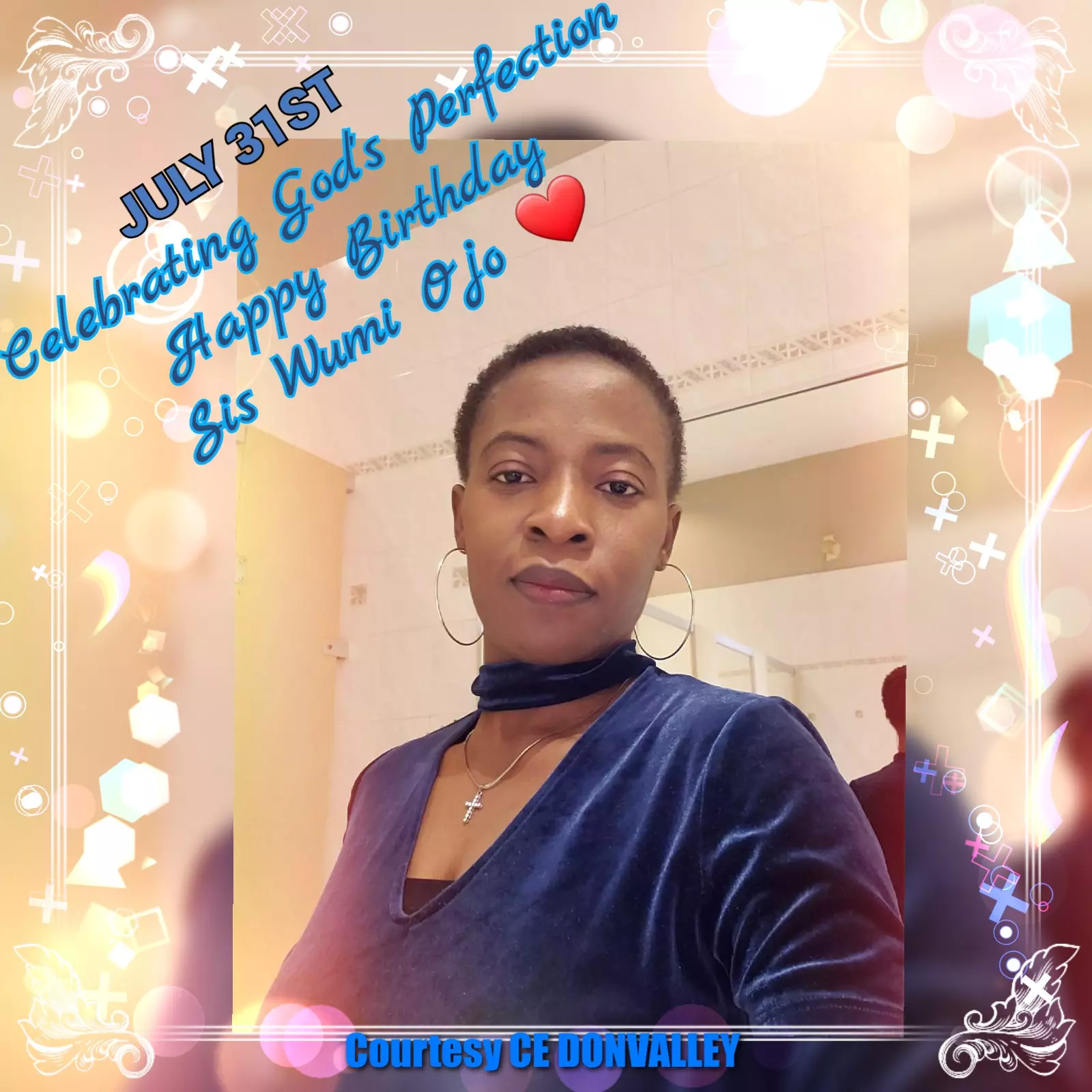 dr glorious olotu
commented:
Happy birthday ma. Thank you for loving God's people with a passion. I love and appreciate you ma. The glory and grace of our Lord God Almighty continually increases and has made manifest all your hearts desires in the mighty name of our Lord Jesus Christ amen.🤗
Rotimi babalola
commented:
Happy birthday sis Wumi of the most high, thank you for your love and kindness towards God's people. May God bless and grant you all your heart desire Amen.
Wunmi Ojo
commented:
Thank you sister Margie, love you sooooo much
Happy birthday sir.May the Lord's blessings continue to be with you and your family, and may His words continue to move you from strength to strength. I wish you all the best that life offers.
Ye are all the children of light, and the children of the day: we are not of the night, nor of darkness (1 Thessalonians 5:5).
A goal getter A limit breaker A grace man A light to the world I celebrate you sir #peeay731 #cephzone1
Happy birthday Pastor Sir #phenomenalcaptain #peeay731 #teampeeay #ceRumuaghulu
Happy Birthday Ma. #OASIS #CEAKURE #NSWZ3 #SWREGION
Happy birthday to an unwavering dependable son of our Zonal Director and Mog. The Lord keeps prospering the works of your hand. We celebrate you today and always. #ceKorlebu #CeAccraGhanaZone
Episode 18.... Wednesday July 31st 2019 Hello beloved.... it's another great day to be alive. Enjoy this short video... I Love you #auxanowithpastorobi #TLB