GOSPEL: I'M the MANUFACTURER OF YOUR on KingsChat Web
I'M the MANUFACTURER OF YOUR DEFENSE AGAINST THE LAW OF MOSES!!! WHEN THEY SENTENCE U I'M UR DISCHARGE!!! U WILL HAVE A STAND, I'M HERE!!! I GIVE U CONTENT TO SHUN THE NOISE OF CONDEMNATION!!! BEHOLD, THE ESSENCE OF LIFE, AS THE NONSENSE FIZZLES OUT!!! #gospel #luminary #OUTLAW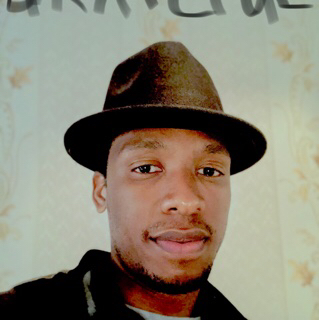 Rouxzeta van der Merwe
commented:
Thank you Sir for knocking the law of Moses out of our inner core😂😂😂😅😅😅 The way you knock it out kick it out of us. We to becoming discharges to others.
We give thanks for our extraordinary sponsors for charting the course of destinies in India: Pastor Felicity Chijena & CE Botswana, SA Zone 3✨🌟📣✨🌟📣✨ Thank you for your labour of love. Your seed and special sponsorship gave us the advantage and moved us to the finish line of the phase 2 LoveWorld Broadcasting Network India Project. We love and appreciate you. God bless you. #loveworldnetworks #loveworldbroadcastingnetwork #lbnindiaproject
We did IT!!!!!!! 2MILLION COPIESSSSSSSSSS YEEEEEEEEEEAAAAAAA #PEEAY731 #2,000,000COPIES
Happy Birthday Pastor Sir ,my father my teacher l and my family we love you so much,you are the light of the world and king
Happy birthday to my wonderful ,loving and caring sis more grace, success and prosperity upon ur life l love you ❤😘🎂
Happy birthday Esteemed Pastor Amaechi sir! Thank you sir, for your persistent life of faith, hope and love. Thank you sir, for blessing your world and the regions beyond with Rhapsody of Realities. I love you always sir!
We give thanks for our extraordinary sponsors for charting the course of destinies in India: Pastor Chidi Unoubia & CE Sierra Leone, EWCA Zone 3 ✨🌟📣✨🌟📣✨ Thank you for your labour of love. Your seed and special sponsorship gave us the advantage and moved us to the finish line of the phase 2 LoveWorld Broadcasting Network India Project. We love and appreciate you. God bless you. #loveworldnetworks #loveworldbroadcastingnetwork #lbnindiaproject
Glory💃🏾💃🏾💃🏾💃🏾💃🏾 CESAPELE'S P.A.L.M.S program was indeed a huge success #CEBAYELSA #CEUGHELLI #CESAPELE #NSSZONE1 #LMMS
We give thanks for our extraordinary sponsors for charting the course of destinies in India: Pastor Yvonne Eba & Laurent, Canada✨🌟📣✨🌟📣✨ Thank you for your labour of love. Your seed and special sponsorship gave us the advantage and moved us to the finish line of the phase 2 LoveWorld Broadcasting Network India Project. We love and appreciate you. God bless you. #loveworldnetworks #loveworldbroadcastingnetwork #lbnindiaproject