Pst Uche Chukwunyere: Happy birthday Esteemed Dr Ovie on KingsChat Web
Happy birthday Esteemed Dr Ovie Sagoh. You're a great blessing to the work of the kingdom. Thank you for being so kind and loving. Upwards and forward is your life. You're supernaturally blessed. I love you loads🎁🍾🍷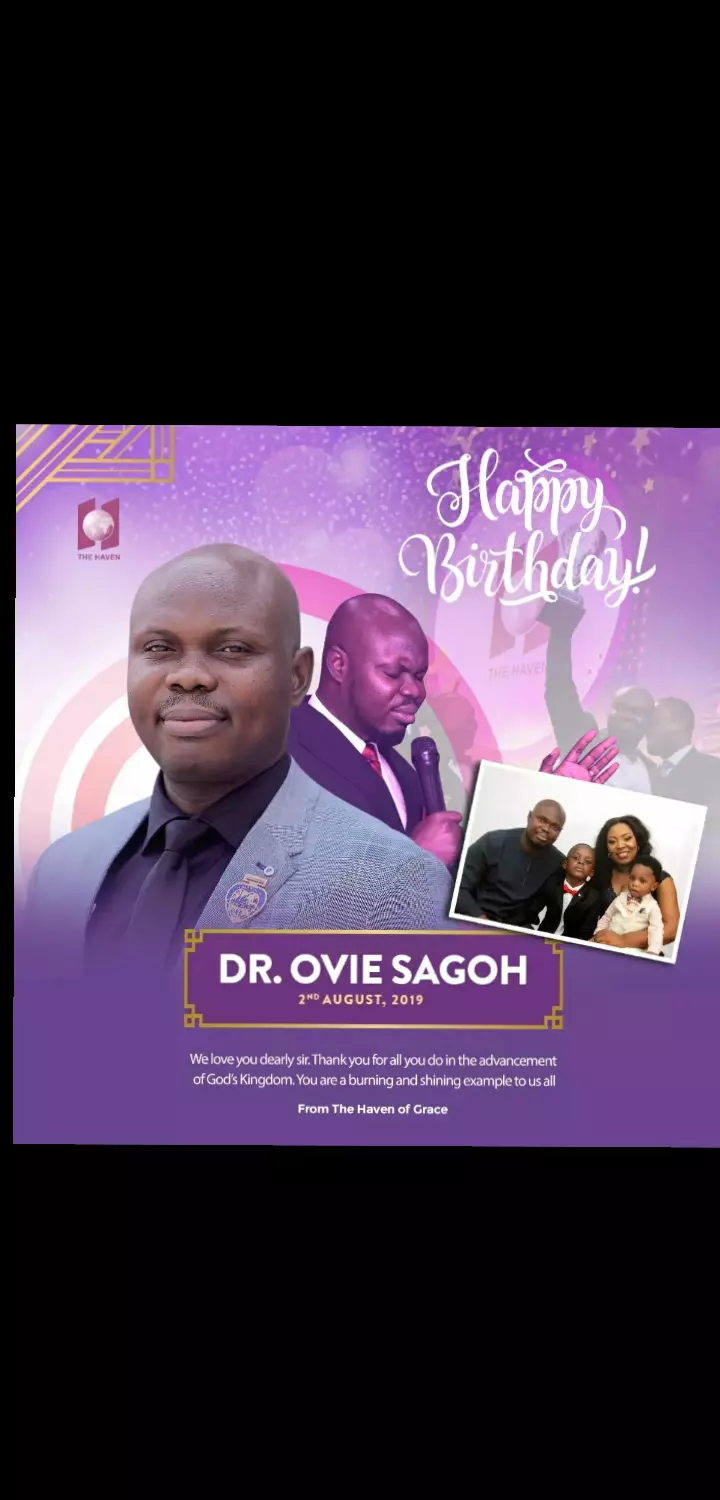 WIN EVERYDAY WITH RHAPSODY GROW YOUR CHURCH WITH RHAPSODY SPONSOR COPIES OF RHAPSODY OF REALITIES FOR OTHERS TO GET COPIES YOU ARE THE LIGHT OF THE WORLD
Happy birthday Esteemed Dr Ovie Sagoh. You're a great blessing to the work of the kingdom. Thank you for being so kind and loving. Upwards and forward is your life. You're supernaturally blessed. I love you loads🎁🍾🍷
#WEC2019 #worldevangelismwithPastorChris #ceonitshazone #ceozceos #ceozonalchurch
Gloryyyyyyyy... few days to go. World Evangelism Conference with Pastor Chris. #WEC2019 #worldevangelismwithPastorChris #ceonitshazone #ceozceos #ceozonalchurch
A very special Happy Birthday to you ma!! You are so sweet! Beautiful!! Always smiling!! Happy!! And excited!!! I love you!! As you celebrate today, I pray that God would as He has said do exceeding abundantly far above all you can think, ask or imagine!! God bless you big ma!!
#WEC2019 #worldevangelismwithPastorChris #ceonitshazone #ceozceos #ceozonalchurch
The August Global Communion Service is just two days away. You can participate and also get others to participate live using this link http://cloveworld.org/tv?id=5a099019dcdbax4kpil9ujrzy
COUNT UP TO AUGUST 27 #TLB@50 #TLB2708 #TLBGOLDENJUBILEE #LaLumiereEstCinquante
My Pastor's Birthday is today! God I thank you for such a wonderful Pastor!
COUNT UP TO AUGUST 27 #TLB@50 #TLB2708 #TLBGOLDENJUBILEE #LaLumiereEstCinquante