Pst. Tope: Happy birthday to a Special on KingsChat Web
Happy birthday to a Special and Dearest sis dupe. Your dedication is simply amazing. You always make the work easy and always ready to help. I love you too much.🤗🤗🤗💃💃💃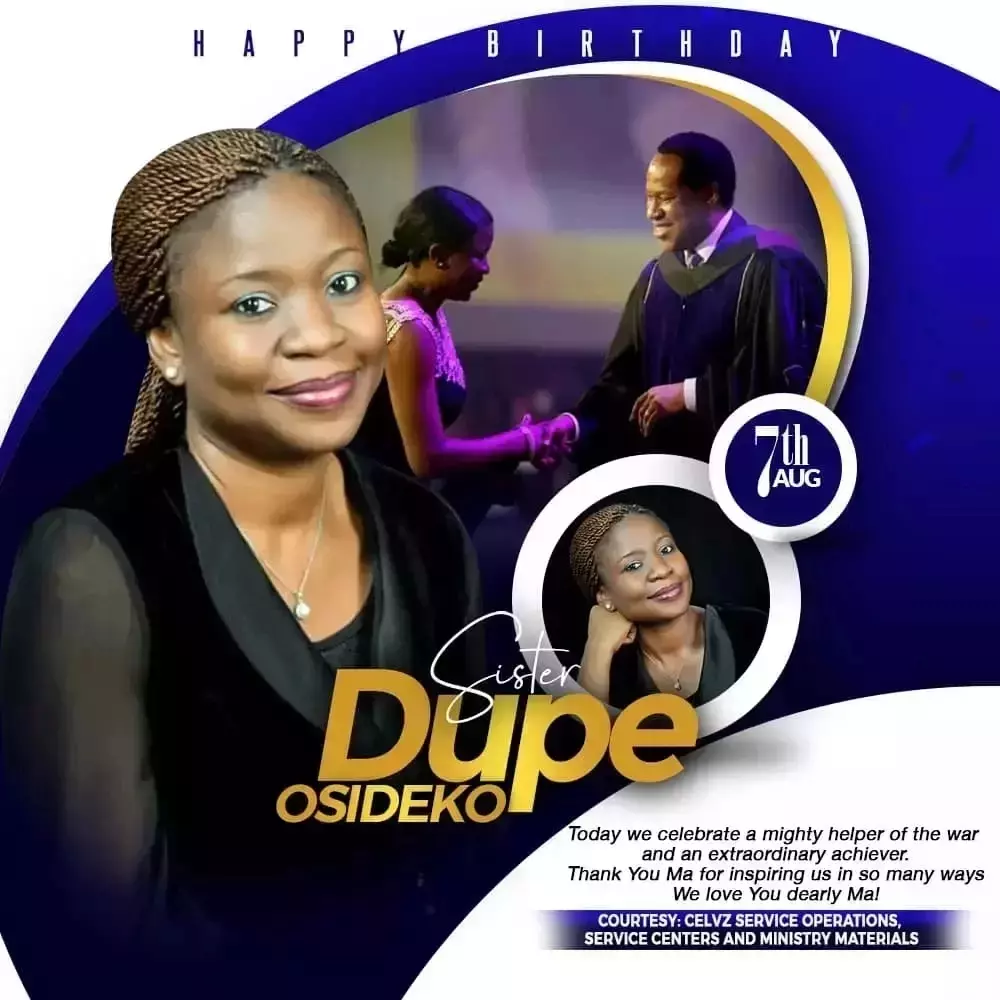 Dupsy
commented:
Thank you so much for your kind words. I love you much more💕
Geographical location is not a barrier. Register at http://www.ceukzone3.org/ to attend the online Rhapathon program from the 15th August 2019 to the 18th August 2019. Spread the word!!! #dspukzone3 #rhapathonukzone3 @ceedmontonuk1 #ceukzone3
New release by bro Uddy. My Life is Beautiful. Enjoy https://www.kingsch.at/p/YU4zRVd
🗣HE WHO HAS EARS, LET HIM HEAR🗣 💥RHAPSODY OF REALITIES TEEVO BIBLE💥 #RNFEatWEC #RhapsodyNetworksFiestaandExhibition #WorldEvangelismConference #WECUK2019 #TeevoBible
Partner with JIFU TRAVEL and save thousands of dollars on travel.Stop paying more for your travel...kill middle man those that get your money,ie Expedia,your travel agent .With JIFU TRAVEL you book on airlines and accommodation by yourself and save.
IT'S 24 HOURS TO THE HEALING SCHOOL SUMMER SESSION WITH PASTOR CHRIS IN CANADA 👉 Registrations are still on @ www.ethsch.org/1b 👉 Partner with us @  www.ethsch.org/Ax  #hscyberchurch  #summersession2019
LATEST NEWS FROM THE TRANSFER MARKET. Fabian Delph has left Manchester City to join Everton on a permanent deal. The 29-year-old midfielder departs after four seasons at the Etihad Stadium, having played an important role in the Club's back to back Premier League triumphs. #1daytogo.
Trên Crunchyroll, cho biết mọi thông tin về Camera Samsung Link: https://www.crunchyroll.com/user/Camerahanwha/pages?extra_param=8590032286
❗️ Rhapsody of Realities Teevo Bible❗️ Showcasing at the Rhapsody Networks & Exhibition during The World Evangelism Conference 🔥 #WEC2019 #RhapsodyNetworksFiestaandExhibitionUK #RNFEUK2019 #RNFEatWEC #rorukeurope #LoveworldPublishingukeurope