Pst Adaora: Happy Birthday Dearest Praise!! Glorious on KingsChat Web
Happy Birthday Dearest Praise!! Glorious things are spoken of you! Thanks for being a shining light glowing for the Master. Bold, Beautiful and truly Blessed! I love you so dearly. Enjoy your special day!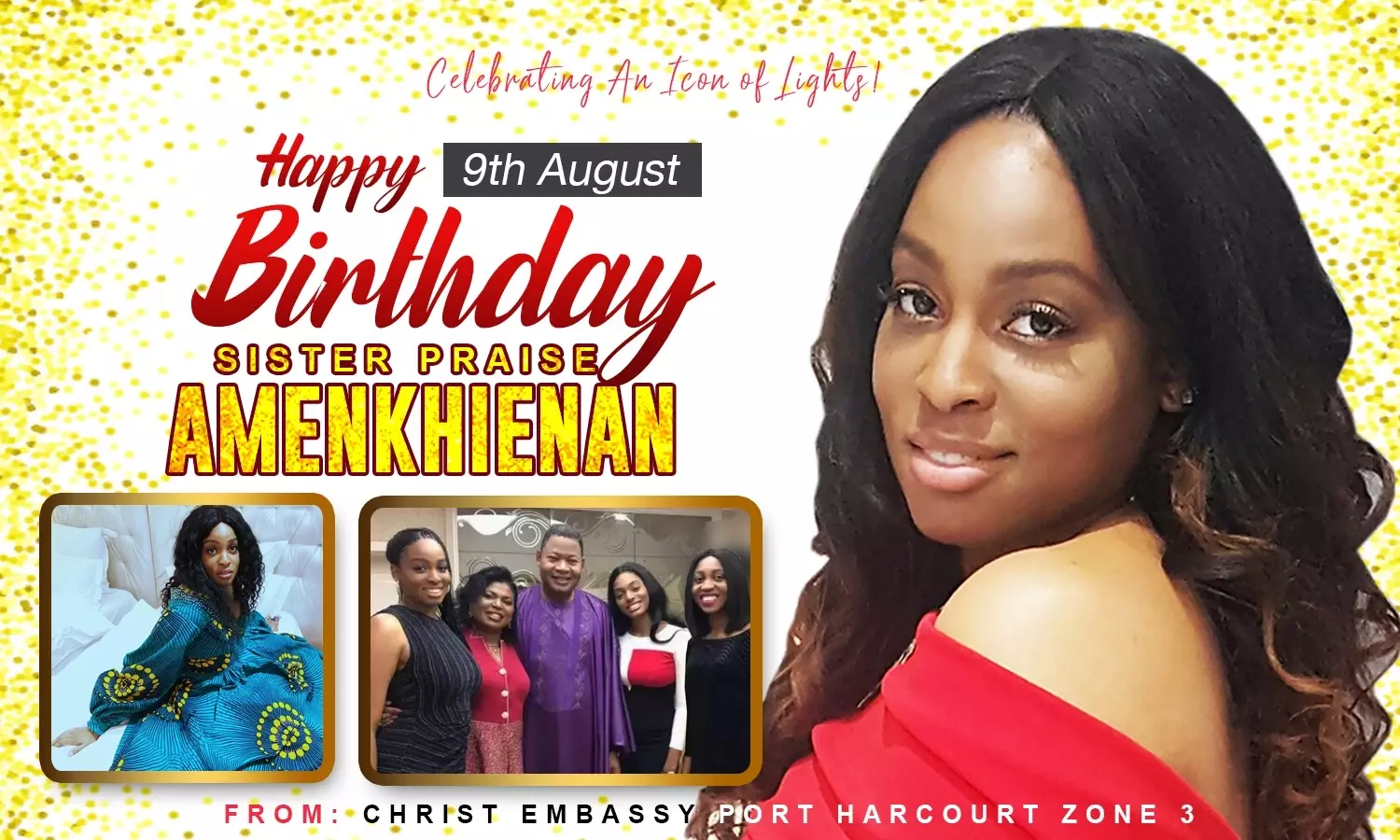 #TheHavenConventionwithPastorChris #THC2019 #TheHavenNation #TheHavenZoneE2
Knowledge is power. Truly! Wisdom is the principal thing. It promise to be a very Special Health and Financial Meeting, Do not drown in silent. Join Us on Sunday the 18th @ samsy Hotel, No 4 Benoni Hospital Road, GRA, Benin City. 2pm prompt. God's speed.
She's truly amazing, beautiful in and out. Diligent and very resourceful. Happy birthday duuurrrling🥰🥰 sis Nosa of the most high. Your light can only shine brighter. Thanks for all you do for the PWN. It doesn't go unnoticed. We love you so so dearly and truly appreciate you.
*I have registered* *I am attending* *I am ready* What about you? *#TheHavenConventionwithPastorChris #THC2019 #TheHavenNation #TheHavenZoneD2 #HavenZD2 #TheHavenZD2*
*I have registered* *I am attending* *I am ready* What about you? *#TheHavenConventionwithPastorChris #THC2019 #TheHavenNation #TheHavenZoneD2 #HavenZD2 #TheHavenZD2*
#TheHavenConventionwithPastorChris #THC2019 #TheHavenNation #TheHavenZoneE2
#ROGHA2019 #ROGHACostume #Ceaccraghanazone #Costume7
#TheHavenConventionwithPastorChris #THC2019 #TheHavenNation #TheHavenZoneE2