Alletta Mollo: Happy Birthday Pastor Lawrence.💃🏽 Thank on KingsChat Web
Happy Birthday Pastor Lawrence.💃🏽 Thank you so much sir for helping us discover the beautiful life we have in Christ at such a young age. 💗 Thank you so much sir for the love you've demonstrated and your ministry . We love you sir. #lwteensministry #sazone2 #cekemptonpark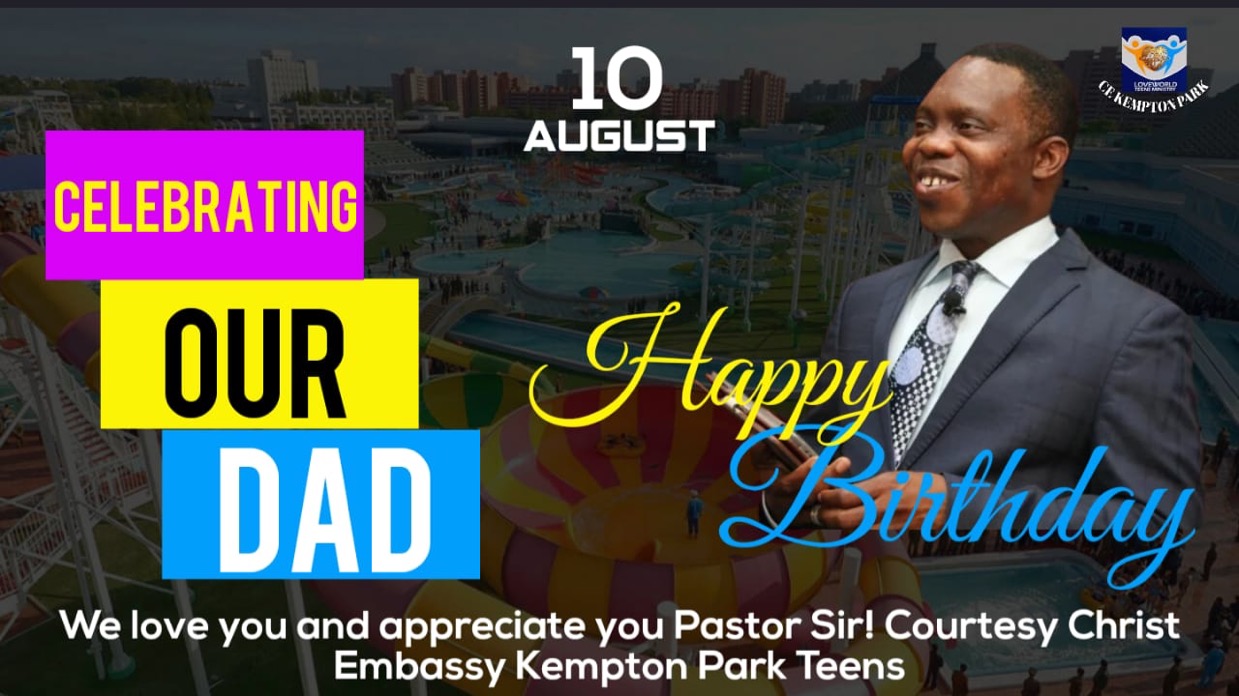 Words are not enough to appreciate my gratitude for this program. #AmaproductofLoveWorldnext
So Mightily Grew the Word in DARESALAAM and Prevailed!💥💥 🔥🔥🔥🔥🔥🔥🔥🔥 #Crusade #30thand31stAugust #CETanzania #EWCAZ6
Happy Birthday Pastor Sir!!! Thank you for teaching me the word of God. I am really grateful for all your guidance. I love you dearly Pastor Sir
☀️✨Today is the Day. For God so loved zone 2 that He gave us a man such as yourself. We love you sir❤️ #sazone2 #lwteensministry #cekemptonpark
Rands...dollars..pounds😂😂🤔😏👌.. We are ushered into our own currency. What will our currency name be👌 Our own banks... What will the name BE#... The Names will be revealed #TheHavenConventionwithPastorChris Be There💃✈️
Happy Birthday Pastor Lawrence Sir. God has magnified you Sir. You are an exceptional father, and it is an honour to celebrate 🎉 🎉 💃🏽 this day with you Sir. I love you Sir.
TANZANIA! TANZANIA! TANZANIA! 🔥🔥🔥🔥🔥🔥🔥🔥🔥🔥🔥🔥 ITS HAPPENING THIS AUGUST 30TH & 31ST! Are You Ready???? #Crusade #Totalexperiencedaresalaam #CETanzania #EWCAZ6
Happy birthday to our beloved highly esteemed Pastor Sir. Thank you so much for your liquid love, compassion and great passion for the work of the ministry. I love you so much Sir.
#wmc #cewarriministrycentre #cejedddo #ceosubigroup #rhapsodyofrealities #ror #pastorchrislive #iamalive