The Right Time To Pray And Fast - Pastor Chris @ror Then came to him the disciples of John, saying, Why do we and the Pharisees fast oft, but thy disciples fast not? (Matthew 9:14). In admonishing His disciples on fasting, the Lord Jesus cautioned, "Moreover when ye fast, be not, as the hypocrites, of a sad countenance: for they disfigure their faces, that they may appear unto men to fast. Verily I say unto you, They have their reward" (Matthew 6:16). The Lord's remark was both thought-provoking and enlightening. In the preceding verse 15, He had said, "…Can the children of the bridechamber mourn, as long as the bridegroom is with them? but the days will come, when the bridegroom shall be taken from them, and then shall they fast." Here, He was referring to Himself returning to the Father in heaven. Moreover ever since His ascension, the Church has fasted—the disciples and apostles of the early Church fasted. Prayer and fasting have been part of our spiritual activity as Christians. We fast when necessary. "When is it necessary to fast?" someone might ask. First, when your local church or congregation proclaims a prayer and fasting programme, that's a time to fast. Never isolate yourself from such a call, because it's part of our corporate fellowship. There're things we do corporately, such as corporate worship, and many other things that are intended for spiritual growth and edification; prayer and fasting are among them. Secondly, when you choose to fast and pray, or the Holy Spirit leads you to do so, don't ignore it. That's another great opportunity, especially if it's the Spirit guiding you; and you'll know when He's the One leading you to fast. Some people schedule prayer and fasting as a means for their own spiritual exercise, and that's excellent. So, in whichever way and at whatever time you're guided to fast, take it seriously. Make fasting and praying a part of your personal spiritual routine. If, in your local assembly, the announcement is made for a praying and fasting session, don't unilaterally decide you're not going to be a part of it. Don't, on your own, choose when you'll break your fast. That'll be wrong. Be disciplined to always get involved, being aware that the benefits are essential to your spiritual growth (1 Timothy 4:8). Remember that through fasting and praying, your effectiveness in the things of the Spirit are improved. Your ability to hear and receive from God is sharpened, and you're more attuned to the finer signals and instruction of the Spirit that you need for a higher level of life; a life of continuous glory and success! #cephzone1 #Thehappychurch #21DaysPnF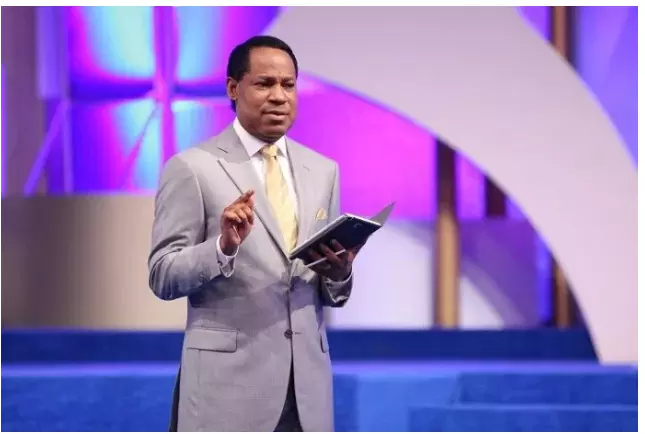 #wmc #cewarriministrycentre #cejedddo #ceosubigroup #rhapsodyofrealities #ror #pastorchrislive #iamalive
Thank you Highly esteemed Pastor Amaechi Udeaku and our indefatigable partners of CE Portharcourt Zone 1 for crossing a resounding milestone towards the achievement of sending 10,000 #Backtoschool this 2019. 👉 bit.ly/30DWRtr #EverChildisyourchild #EndChildPovertynow
#wmc #cewarriministrycentre #cejedddo #ceosubigroup #rhapsodyofrealities #ror #pastorchrislive #iamalive
Happy birthday to our beloved highly esteemed Pastor Sir. Thank you so much for your liquid love, compassion and great passion for the work of the ministry. I love you so much Sir.
TANZANIA! TANZANIA! TANZANIA! 🔥🔥🔥🔥🔥🔥🔥🔥🔥🔥🔥🔥 ITS HAPPENING THIS AUGUST 30TH & 31ST! Are You Ready???? #Crusade #Totalexperiencedaresalaam #CETanzania #EWCAZ6
"Remembering without ceasing your work of faith, and labour of love, and patience of hope in our Lord Jesus Christ, in the sight of God and our Father;" ‭‭1 Thessalonians‬ ‭1:3‬ ‭KJV‬‬ Have an amazing, joyous and wondrous Saturday; accompanied by God's majestic splendour.
#YF4J #ceitamjuunction #ssZ2 Don't miss this
KINGING WITHOUT GRUDGES "When you free others, you become free." -Pastor Chris IN TODAY'S RHAPSODY of August 10th, Our Man of God, Pastor Chris, admonishes you to forgive others easily. We read: REFUSE TO HARBOUR RESENTMENT. It makes no difference how callous someone may have acted towards you; holding on to the pain and grudge of such experiences would only wound your emotions further, and ultimately affect your health. To be unforgiving is to allow circumstances rob you of your joy in life. Forgiving others isn't so much about the one who offended you; it's about your own life; it's for your benefit. As long as you hold that grudge against those who may have hurt you, you're not free; you're in more trouble than the one with whom you're angry. But when you maintain a forgiving heart, not only will you live a happy and exciting life, you'll continually enjoy the pleasantness in other people. When you free others, you become free. Yes, offences will come, according to the Bible; people will do things that may hurt or offend you, but never allow anger provoke and make you react negatively. Remember the words of Jesus: "But I say unto you, Love your enemies, bless them that curse you, do good to them that hate you, and pray for them which despitefully use you, and persecute you" (Matthew 5:44). Stay in the Word and walk in love. Forgive easily. Hold no grudge. Be meek, kind, and not easily provoked. Let God's essence within you flow out like a stream as you relate with others in love. One of the beauties of God's Word is its practicability; so, when our opening verse says, "Get rid of all bitterness, rage and anger," it's practicable. Use the Word to deal with such and other negative emotions. If there's anyone you've been holding a grudge against or has a grudge against you, take the bold step to make peace, irrespective of who's at fault, for this is the will of God concerning you. Glory to God. #KINGINGwithPastorUyi FOLLOW THIS SUPERUSER ACCOUNT
YOU ARE THE FOURTH MAN. GOD HAS ENTRUSTED YOU WITH THE SALVATION OF MEN. Watch this. Download the Pastor Chris Digital Library App to get messages by our dear Man of God, Pastor Chris. #PastorChris #60DaysofHarvest #60DaysofHarvestDay10 #SoulsEverywhere #CEPHZONE3 #Kingschat #Loveworld #WEC2019