NIGHT OF BLISS PORT ELIZABETH What a glorious day it will be! The lame will walk. The blind will see. The sick will be healed. The poor will be made rich... Fri, 27 Sep at 16:00 at St George's Cricket Stadium #NIGHTOFBLISSPORTELIZABETH #NOBPE #CESAZONE1 #CEPEGROUP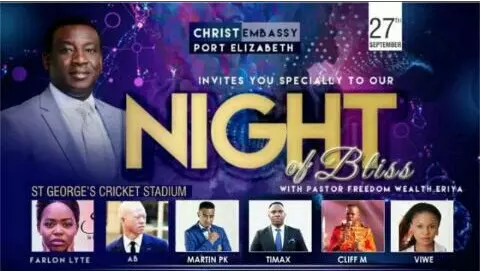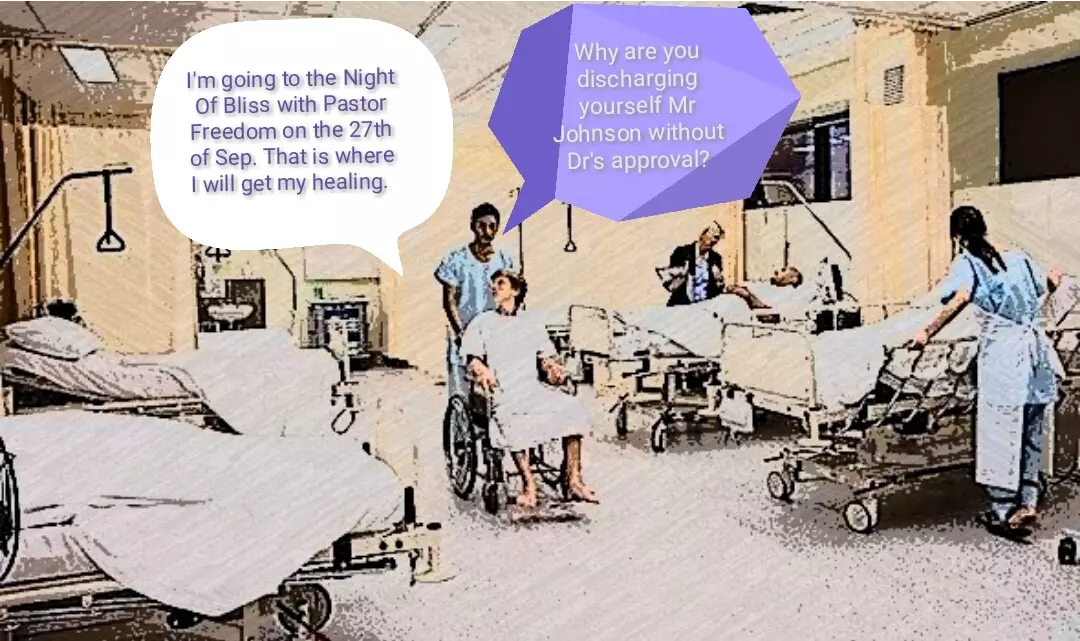 I am Super Super Ready for a life changing experience with my MOG!!! Haven of Signs and Wonders Yeoville #TheHavenConventionwithPastorChris #THC2019 #TheHavenNation #TheHavenZoneE2
Happy Birthday Pastor Sir... Celebrating Humility.... We Love and Appreciate You So much 🎊🎊🎊🎂🎂🎂🎂🍾🍾🍾🍾🎊🎊🎊 #PL10 #CEMoneyFarm #SouthGroup #CESAZone2
I am Super Super Ready for a life changing experience with my MOG, Haven of Signs and Wonders Yeoville #TheHavenConventionwithPastorChris #THC2019 #TheHavenNation #TheHavenZoneE2
Happy birthday beautiful and loving Sis Sandra, its your best year yet. I love you.
I am Super Super Ready for a life changing experience with my MOG!!!! Haven of Signs and Wonders Yeoville #TheHavenConventionwithPastorChris #THC2019 #TheHavenNation #TheHavenZoneE2
HAPPY BIRTHDAY DEAR ESTEEMED BRO AUSTIN OSOROH!!!!!! WE LOVE AND CELEBRATE YOU SPECIALLY!!!!! #CELAGOSZONE2 #1000TIMESGREATERGRACE
Wow what a day of inspiration , God has taken us higher. Indeed its a beautiful month. We thank u Pastor Ma for the training and to Dcns Thembisa Mabhetsela for a powerful words of wisdom. #womans day #port elizabeth group #SA Zone1
In the past 13 years, U've impacted my life in ways I never imagined. Celebrating Ur birthday Sir is celebrating my future, successes, testimonies. I'm confident that U'll continue to lead me to taking giant strides for the Gospel in the next 13 years & beyond. I love You Sir.
I am Super Super Ready for a life changing experience with my MOG!!!! Haven of Signs and Wonders Yeoville #TheHavenConventionwithPastorChris #THC2019 #TheHavenNation #TheHavenZoneE2