Happiest birthday to my highly esteemed Zonal Pastor. Congratulations Sir/Ma you are a testimony that God is alive, he is so good and faithful. We love you dearly from CE Bilbao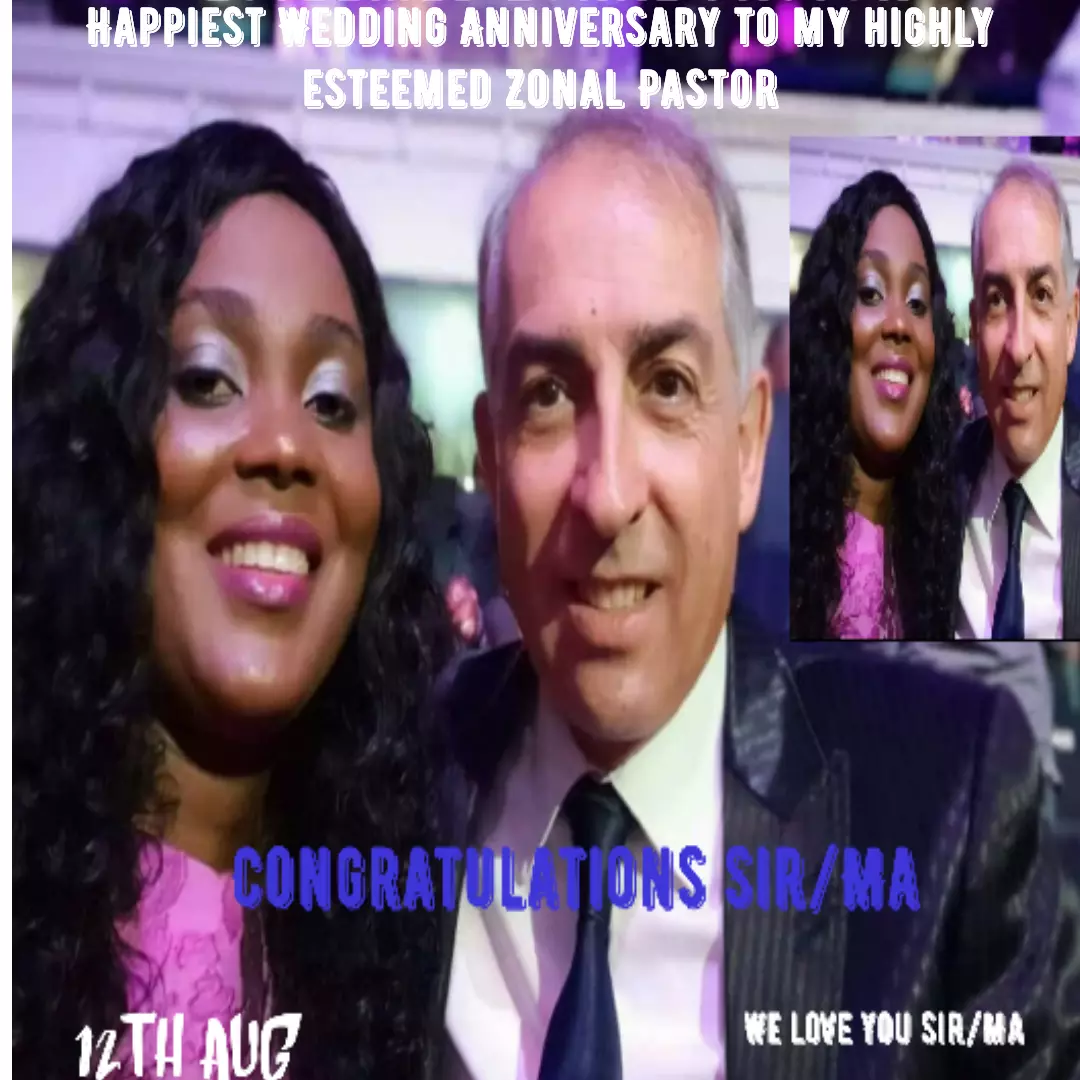 Osas amayo
commented:
Happy birthday of light Pastor Sir Ma, you are a wonder to this world. I love and celebrate your Blessed Union of Love💒🎂🍸🍾🎤🎷🎷🎸🎺🎹🎬🎹🎼😘
Happy birthday sis Favour Matthew. Is your season and you are beautify by God and a blessing package #calmc #teamcalabarrocks
Thanks for much pastor chris for wec world evangelism conference London ... the impart will go down to all my generation ... I made history I was there ... life changing experience, generational changing experience ...
14 DAYS TO GO. IT'S TLB BIRTHDAY WE ARE READY #TLB #V27 #GOLDENJUBILEE #CEBAYELSA #CECREEKHAVENGROUP
Count up to August 27 I'm a worthy partaker of the 'legendary push grace' Glory. I love you sir #TLB2708 #TLBGOLDENJUBILEE #LaLumiereEstCinquante #Cebayelsa #Nsszone1