LoveWorld TV: ⭐Join Euphrose Tambwe and two on KingsChat Web
⭐Join Euphrose Tambwe and two attendees who were both present at the WEC; Natalie and Caroline as they both share their experiences at the conference, along with how they have been tremendously blessed⭐ #WEC2019 #WorldEvangelism #LoveWorldTV Watch LoveWorld TV on www.loveworldtv.co.uk/watch-live LoveWorld TV 3.0 Mobile App Sky 585 Freeview IPTV Channel 258 To Partner/Contact us Call: +442075115830 Email: sponsors@loveworldtv.co.uk; info@loveworldtv.co.uk #MostImpactfulStationofTheYear2018 #LoveWorldTVStationOfTheYear2017 #LoveWorldTVStationOfTheYear #LoveWorldTV Spreading Love, Changing the World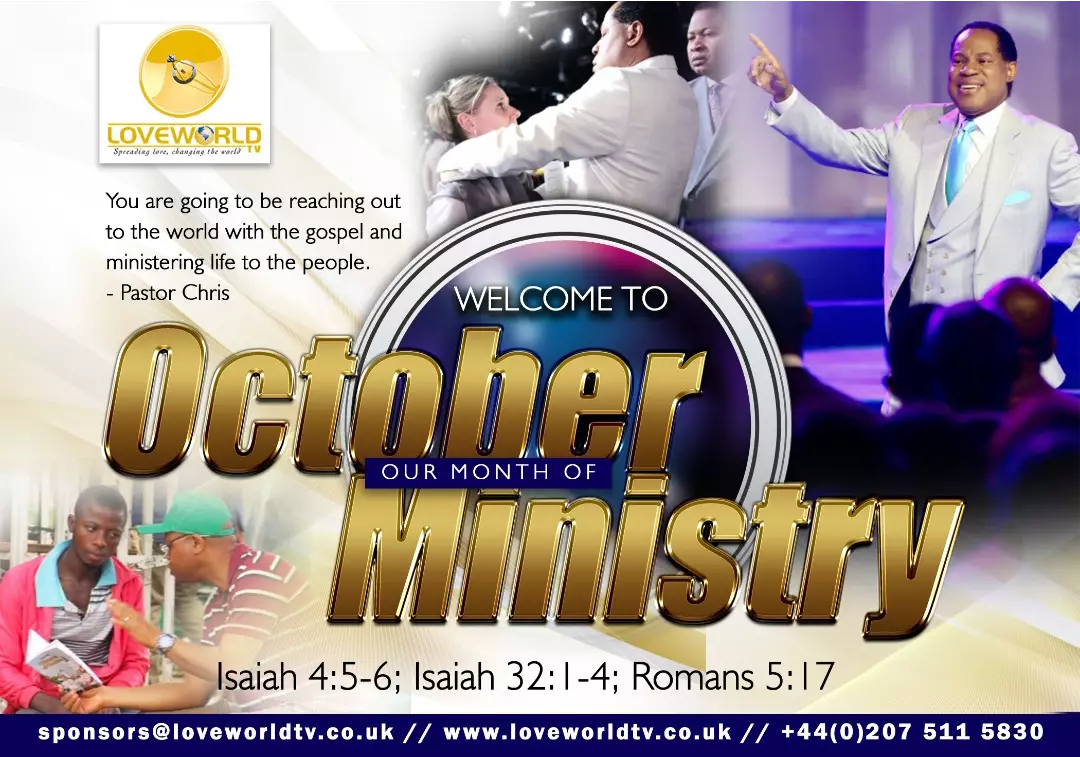 Rev. Ken
commented:
#Scholarship in Liaoning Province for Bachelor degree : 🔰Intake : September 2019 🔊Scholarship Details : Tuition Fee:- free Hostel Fee:- 5500¥/year (750$) 🔺Last date to apply: 20th August 2019 🔰For more details +12103196722 heritageeducationconsultant56@gmail.com
Still counting up.......2 days to go!! An extraordinary gift you are our beloved Pastor. We follow you as you follow our Man of God Pastor Chris. You have cascaded his message down to us and we have made tremendous progress. We celebrate you!! #weloveourpastorPTO
⏩Fulfillment of Prophecies of old At #WEC2019 DAY 3. Dr Morris Cerullo continues to prophesy concerning our Dear Man of God Pastor Chris. Press Play▶ #CEAMC
#R815 MIMICKING CHALLENGE - VIDEO OPTION 2 STEPS: 1. Watch and listen to this #FaithBoosts episode (EPISODE 2); learn the words and expressions. 2. Record a video of yourself re-enacting the message exactly as our Most Reverend did. 3. Post your video on your KingsChat timeline with these hashtags: #R815 #REVTOM #CELEBRATINGREVTOM #CEAMC Challenge others to do the same. Your video would be featured on our KingsChat SuperUser page. So let's see you BE #REVTOM!!!
It's my month of Beauty! God shines through me!
I'm beautified!!! #sevz1 #southeastregion #ceowerri
Happy Birthday Big Daughter !! Great Is Your Future !! SEVZ1#CE OWERRI