اور ہم میں سے ہر ایک پر مسِیح کی بخشِش کے اندازہ کے مُوافِق فضل ہُؤا ہے۔ But unto every one of us is given grace according to the measure of the gift of Christ.#JCRM #morningmotivation #blessings #jesuschrist #wordofgod #wordofgodspeak #jesusitrustinyou #holyspirit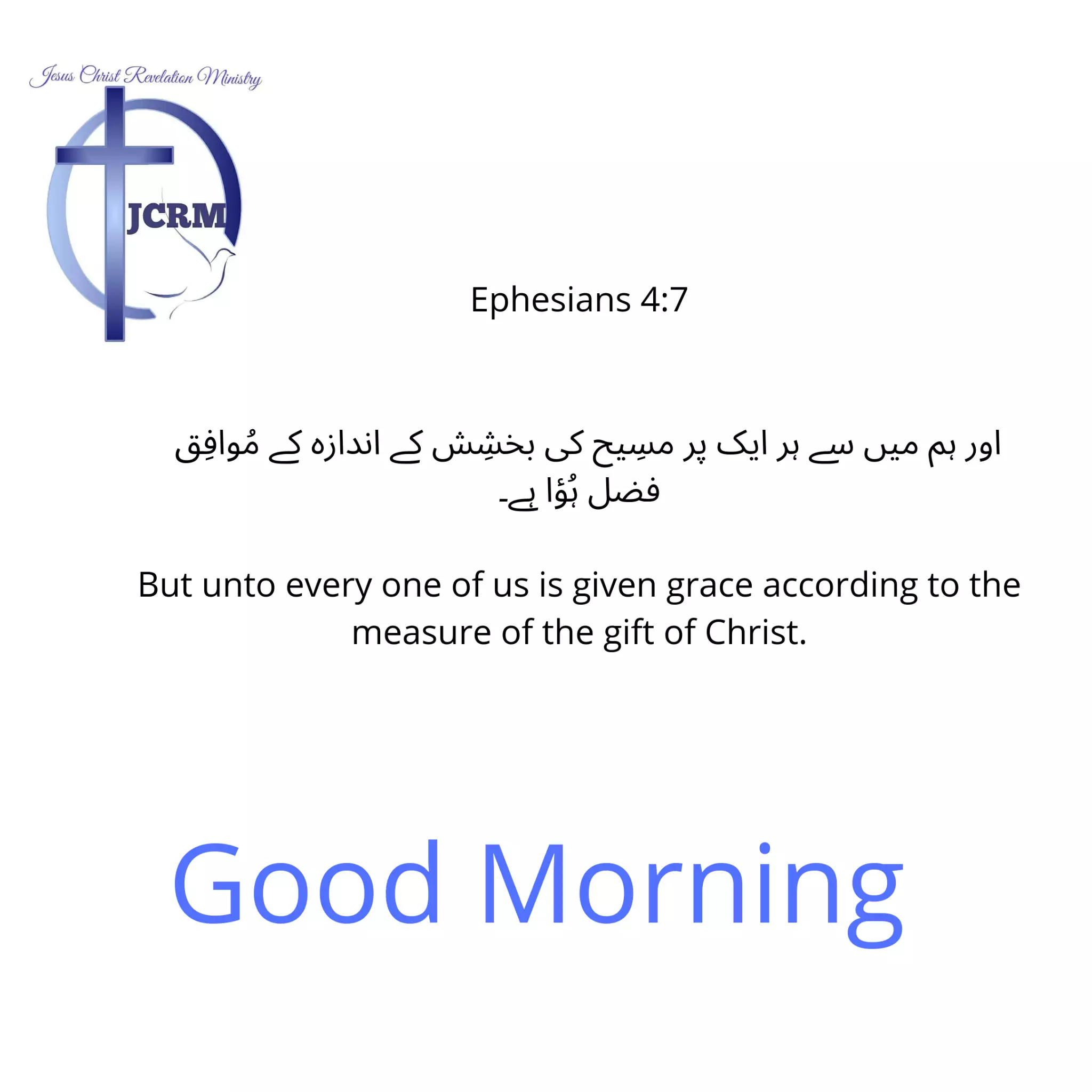 🔹🔸RE-BRANDING GOSPEL CARNIVAL🔹🔸 Do you know that reachout campaigns are the largest carnivals organized around the world? Yes, they are!!! No other cause deserves to be. The word of God continues to be celebrated as we take advantage of the strategic days and holidays to transform lives with the distribution of the world's leading daily devotional. JOIN THIS CAUSE IF YOU HAVEN'T BY SPONSORING THE ORGANIZATION OF REACHOUT CAMPAIGNS IN YOUR NATION OR TO OTHER NATIONS. #CEAMC
#815 #REVTOM #CelebratingRevTom #CEAMC
God is all you need to be who He wants you to be... #pastorchris #mindmanagement #cgi #cgiewcaz4 #ewcaz4 #cameroon #cendobo #monthofbeauty
#Tieconference #tieconferencemidwestnigeria #blwcampusministry #blwzonej
Just keep working and praying cos one day your glass would be filled to the BRIM and you'll see your successes flowing like a STREAM.
https://www.kingsch.at/p/UnptWU1
#A4AIYD2019 Sights from the Global Youth Peace Walk at the Federal University of Technology, Owerri, Nigeria. ...maximising Africa's resources.. #Africa4Africa #A4AYouth
International Youth Day in Cochabamba, Colombia. Ambassador Camila and Daniela winning souls in commemoration of the 2019 International Youth Day in Cochabamba. #GYLFCOLOMBIA #GYLF #IYD2019
@PstSolayinka Mama like no other One in a kazillion. @dynamicpsy, without a shadow of a doubt. Happy birthday ma, I love you!