Celebrating God's General, dearest Rev. Tom, sir🎶🎊🎉 To know you is to love you sir. You are loyal, dependable, faithful, available, and always on duty. Thank you for being a sterling example of followership of our dear man of God. Thank you for your inspiring life as a soul winner which I've witnessed firsthand on several occasions. Your investments and impact in ministry are so noteworthy. Thank you for your visionary leadership and raising great men of faith in our beloved nation. Your communication of our message has transformed many lives. Thank you for being an illustrious son of consolation. I appreciate your invaluable contributions to the Healing School, ISM and the ministry as a whole. Thank you for being a huge blessing to me and for caring so selflessly. I love you so dearly and I join the entire Loveworld nation in saying Happy Birthday Sir!!!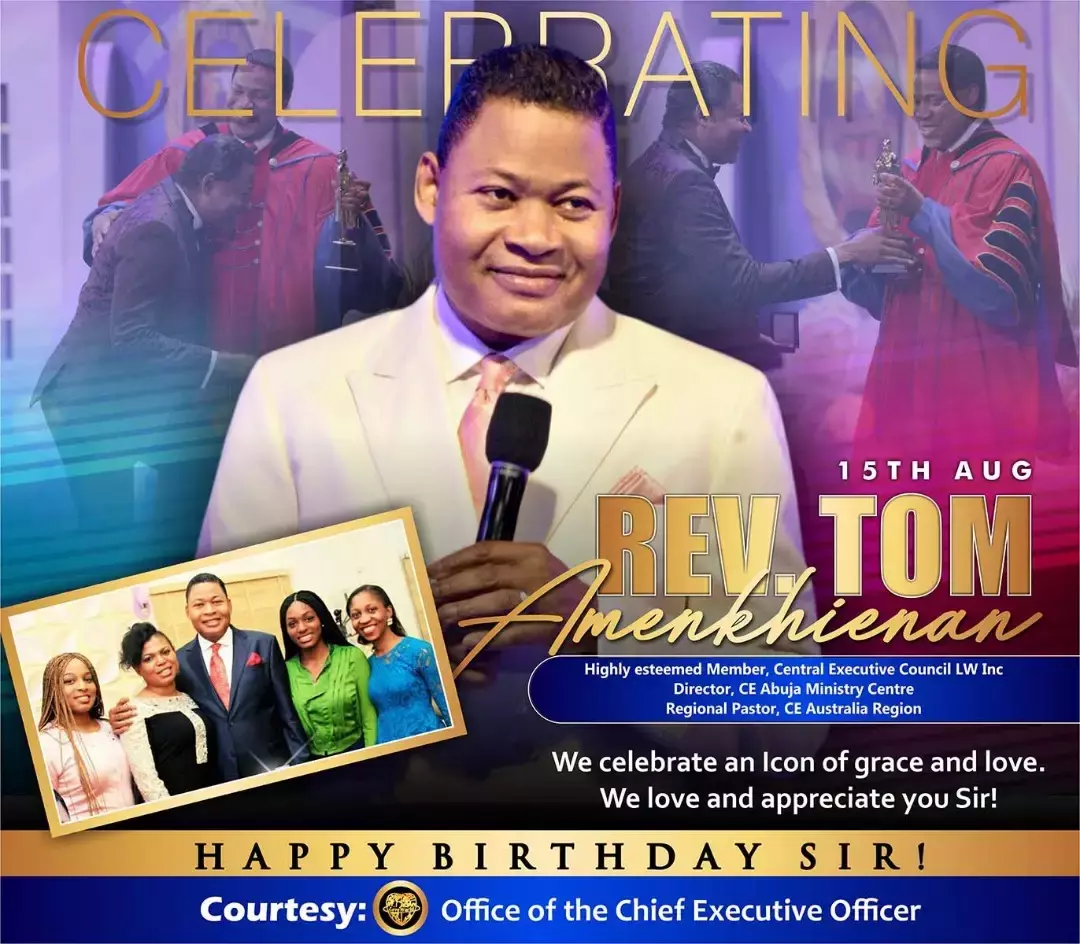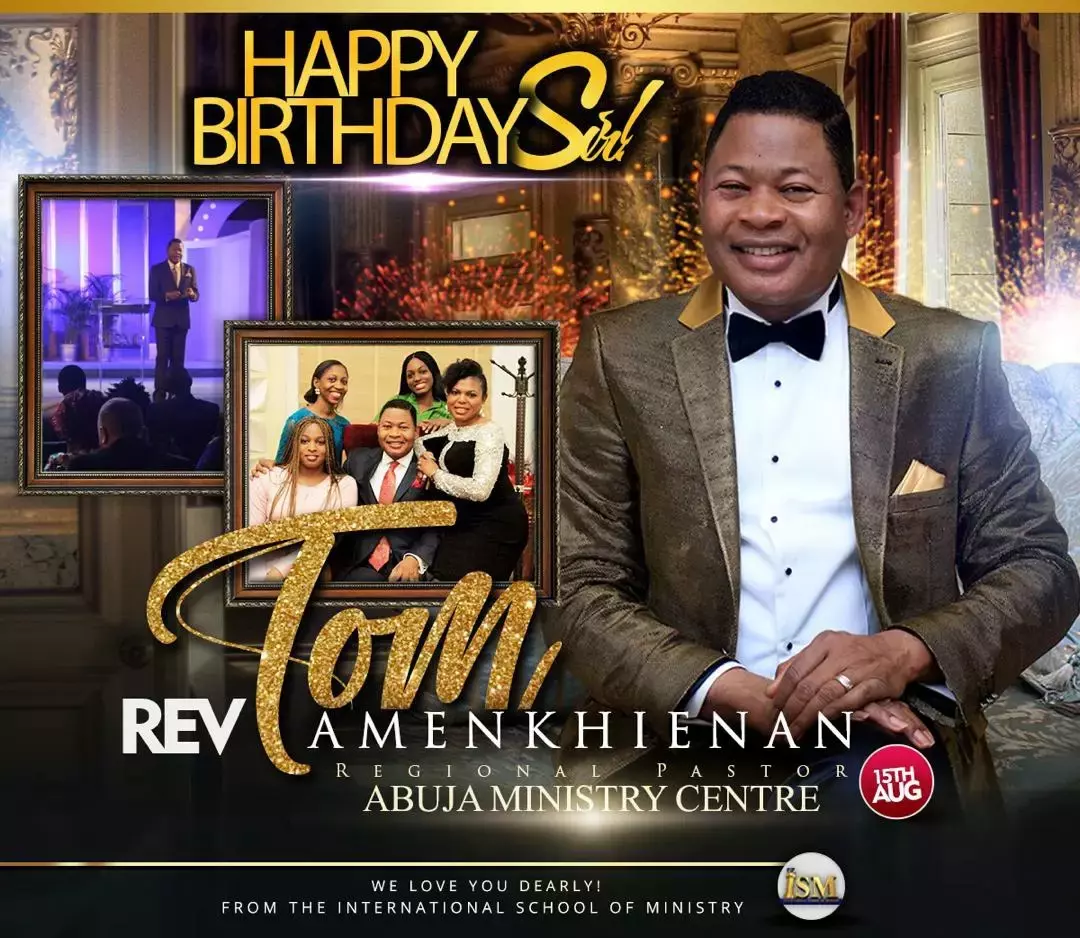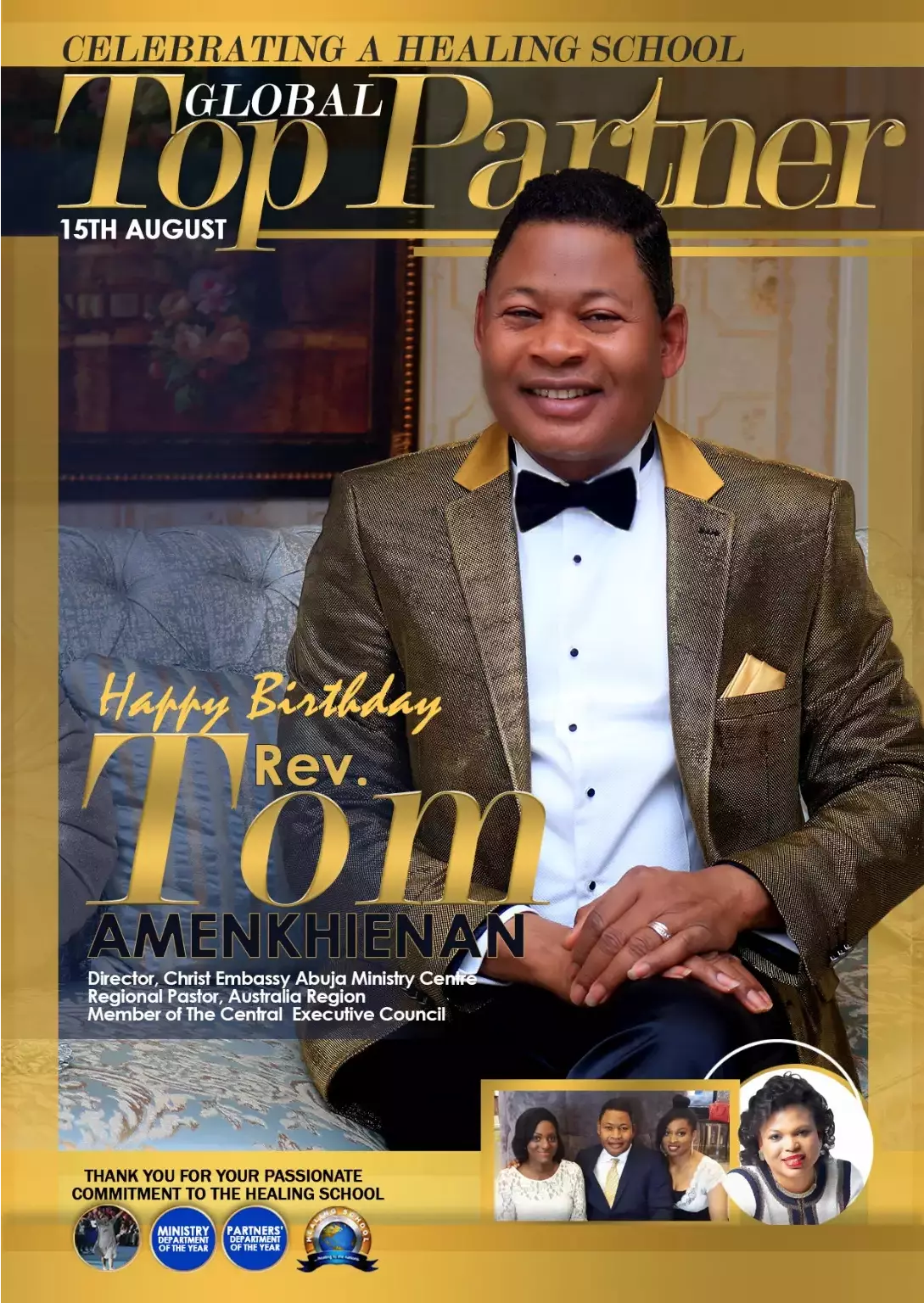 Happy birthday Most Reverend Sir. We love and appreciate you SPECIALLY Sir. #R815
Happy Birthday to our Highly Esteemed Most Reverend Tom Amenkhienan A man after God's own heart, a man sent from God, a priceless gift to the Body of Christ, a true son & a legendary follower of our great man of God, a father of fathers! Thank you for teaching us what loyalty really means both in word & deed, and showing us the power of stickability. We love and appreciate you dearly Sir! #R815 #usar1z2
OUR MINDSETS WILL BE RENEWED #TheHavenConventionwithPastorChris #THC2019 #TheHavenNation #TheHavenZoneZB1 #TheHavenSapeleChurch2
Happy birthday to God's General Rev Tom of the most high God. I celebrate you today Sir.
Happy birthday my father, my reverend the Man of The Most High God. Thank you for the word, your teachings and the selfless heart God gave you. CONGRATULATIONS and I will be a partaker to take the Gospel further and further till Jesus comes.
A Gloroius Birthday to My Pastor. I Love you Sir.
Testimonies Abounding #TheHavenConventionwithPastorChris #THC2019 #TheHavenNation #TheHavenZoneB1 #TheHavenSiluko1
THE LOVE OF GOD WILL BE SO TANGIBLE AT THC #TheHavenConventionwithPastorChris #THC2019 #TheHavenNation #TheHavenZoneZB1 #TheHavenSapeleChurch2
#R815 #ABUJAMINISTRYCENTRE #CELUGBEFHA2 #CHOIRCOMPETITION
Teams meeting and Brainstorming Sessions at the Christ Embassy Abuja Zone 2019 Teens Summer Camp. #ceaz #2019teenssummercamp #blwteensministry