Rhapsody Bible & You: We Celebrate A Rhapsody Bible on KingsChat Web
We Celebrate A Rhapsody Bible Hero... A True General Of The Gospel of Christ... An Ardent Soulwinner... A Passionate Follower Of Our Man Of God... Happy Birthday Our Highly Esteemed Rev. Tom Amenkhienan... Thank You Sir For Your Unparalleled Commitment To Keeping The Bible In Its Place As The Number One Book In The World. We Love You Dearly Sir!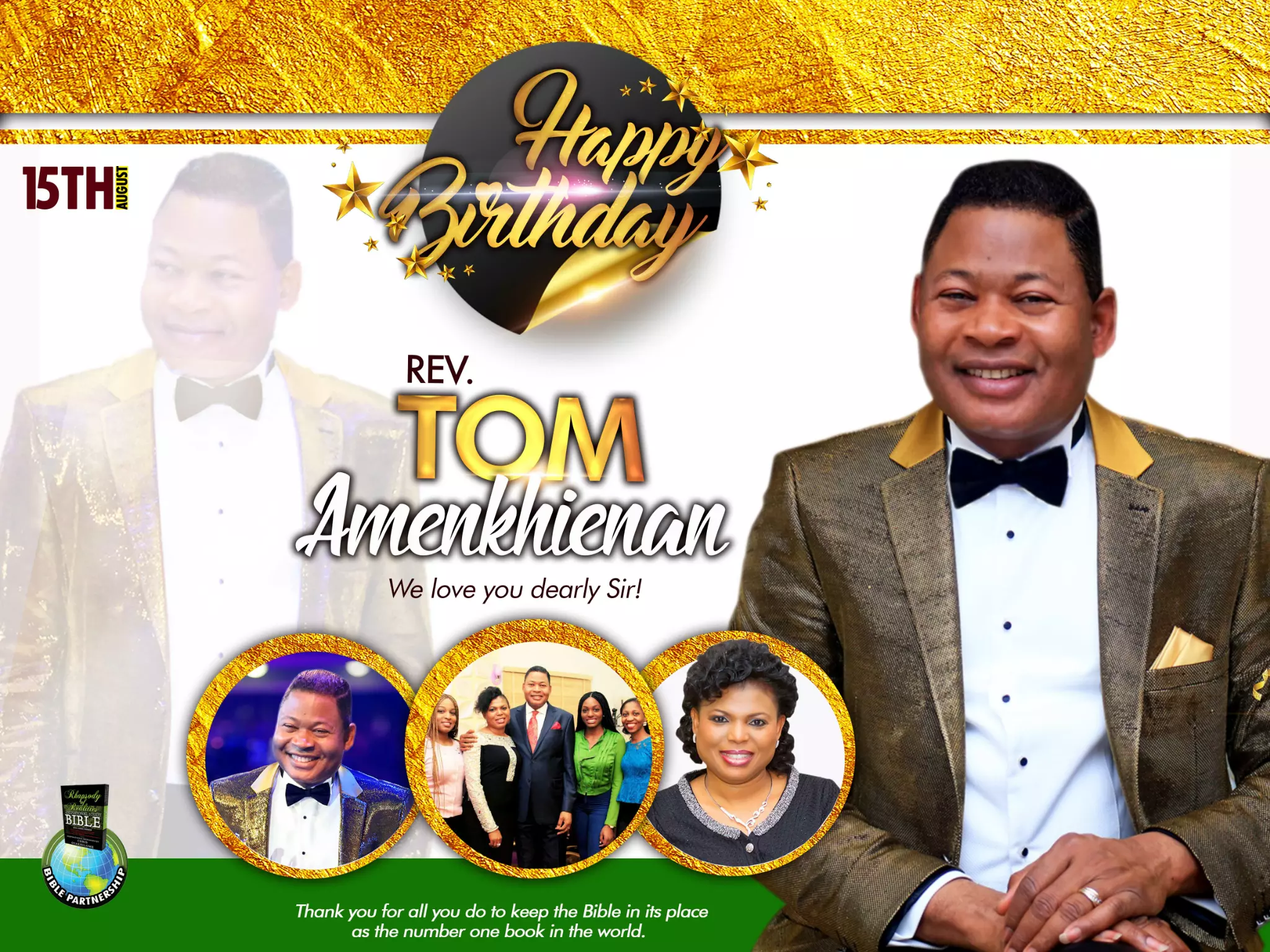 You don't want to see the news report and wish you had attended, don't miss it for anything . #LWUnilag #ACECONFERENCE #LWZONEC
Happy Birthday Dearest Brother Carlos. You are a partaker of his life, his righteousness, his glory, prosperity, health and dominion. You win all the time and prosper in all that you do. Enjoy your special day and Year of Lights. God bless you mightily.
...where we take the right steps in the right direction with precision No mistakes No half measures No excuses #thehavenconventionwithpastorchris #thehavennation #THC2019 #ThehavenzoneB #TheConsummatehaven
Partaker of the divine nature. #TheHavenConventionwithPastorChris #THC2019 #TheHavenNation #TheHavenZoneZB1 #TheHavenErediauwa
Anything is possible to the positive #TheHavenConventionwithPastorChris #THC2019 #TheHavenNation #Thehavenzone ZB1 #The havenUgbeyiyi
R815 #REVTOM #Celebratingrevtom #Ceamc #Cekaru
It's gone be awesome. #LWUnilag #ACECONFERENCE #LWZONEC
The glory of this Latter house. #TheHavenConventionwithPastorChris #THC2019 #TheHavenNation #TheHavenZoneZB1 #TheHavenErediauwa