The Haven Nation: A new record set by on KingsChat Web
A new record set by #TheHavenCampground of The Haven Zone B1 They created over a 1000 Publicity posts sharing their excitement about the up coming 2019 International Haven Convention with Pastor Chris👏🏼👏🏼👏🏼👏🏼 How many posts can your chapter do today??? Start now!!!! You can verify this by clicking on the hashtag below 👇🏼👇🏼👇🏼👇🏼 #TheHavenCampground #TheHavenConventionwithPastorChris #THC2019 #TheHavenNation #TheHavenZoneB1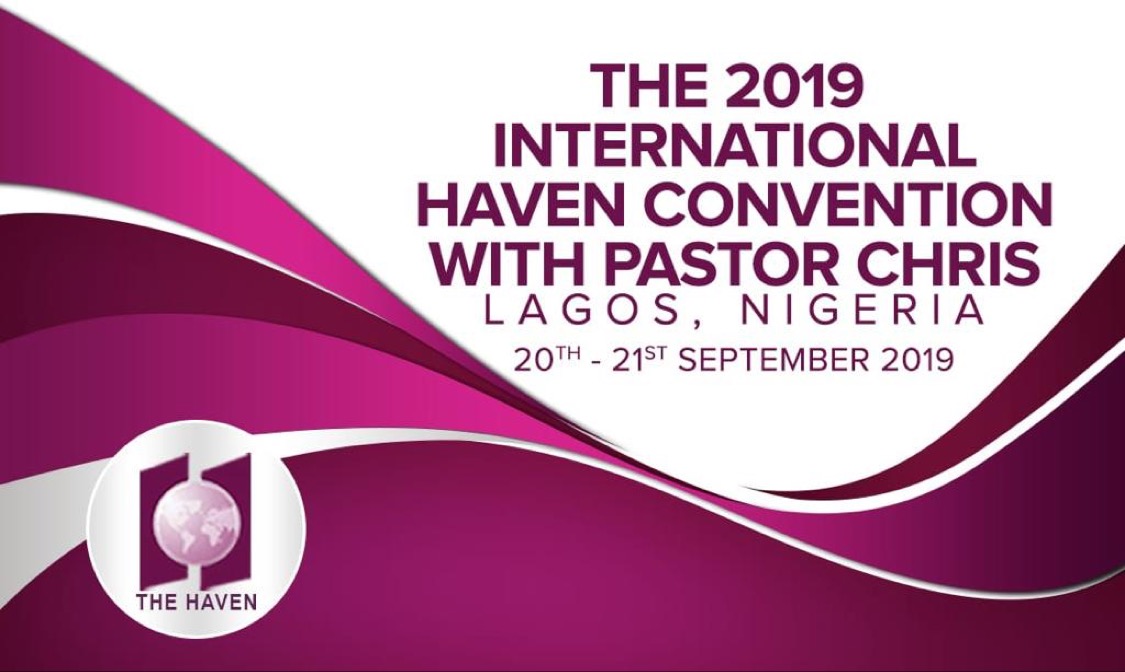 Rev. Ken
commented:
#Scholarship in Liaoning Province for Bachelor degree : 🔰Intake : September 2019 🔊Scholarship Details : Tuition Fee:- free Hostel Fee:- 5500¥/year (750$) 🔺Last date to apply: 20th August 2019 🔰For more details +12103196722 heritageeducationconsultant56@gmail.com
#POOA29 #POOA2919 "See me see money"
Unkillable..... Count up to August 27 #TLB2708 #TLBGOLDENJUBILEE #CEBAYELSA #NSSZONE1
#POOA29 #POOA2919 Kano standup...
CE EDJEBA GROUP CELL MINISTRY DAY LOADING..!!! 1 DAY TO GO! CELEBRATING THE CELL MINISTRY AND SOUL WINNING!!! #EDJEBAGROUPCELLMINISTRYDAY #CETOTALCHURCH #WARRIMINISTRYCENTRE
My life is for the glory of God. I'm not an ordinary person, for I'm a living epistle, written not with ink, but with the Spirit of the living God, known and read of all men. Through me, many are coming to the knowledge of Christ, in Jesus' Name. Amen.
1... 2... days to go! 💃🏾💃🏾💃🏾🤸🏿‍♂️🤸🏿‍♂️🤸🏿‍♂️ #LWNORTHAMPTON #TGOHP #NORTHAMPTONGROUP #ukzone2
Count up to August 27 #TLB2708 #TLBGOLDENJUBILEE #CEBAYELSA #NSSZONE1
CELEBRATION MOOD - MORE FROM THE #R815 CHOIR SONG COMPETITION Every participating Choir was full of joy and love for our Man of God Rev Tom. The privilege to write and perform a unique song in honour of our Most Reverend was all that mattered to them. Still Celebrating a valiant Soldier in God's army. Happy Birthday Sir. #CELEBRATINGREVTOM #REVTOM #CEAMC
PROGRAM ALERT!!! CHRIST EMBASSY EDJEBA GROUP SPECIALLY INVITES YOU TO OUR CELL MINISTRY DAY AND THANKSGIVING SERVICE, ON SUNDAY AUG 18TH 2019. #EDJEBAGROUPCELLMINISTRYDAY #CETOTALCHURCH2 #WARRIMINISTRYCENTRE
1... 2... days to go! 💃🏾💃🏾💃🏾🤸🏿‍♂️🤸🏿‍♂️🤸🏿‍♂️ #LWNORTHAMPTON #TGOHP #NORTHAMPTONGROUP #ukzone2