There is a rain of abundance of prosperity and the venue of this outpouring is Christ Embassy Money Farm; And all you need to do is to be present with a ready heart to receive your package of blessings!! #SuperSunday25Aug19 #CEMoneyFarm #SouthGroup #CESAZone2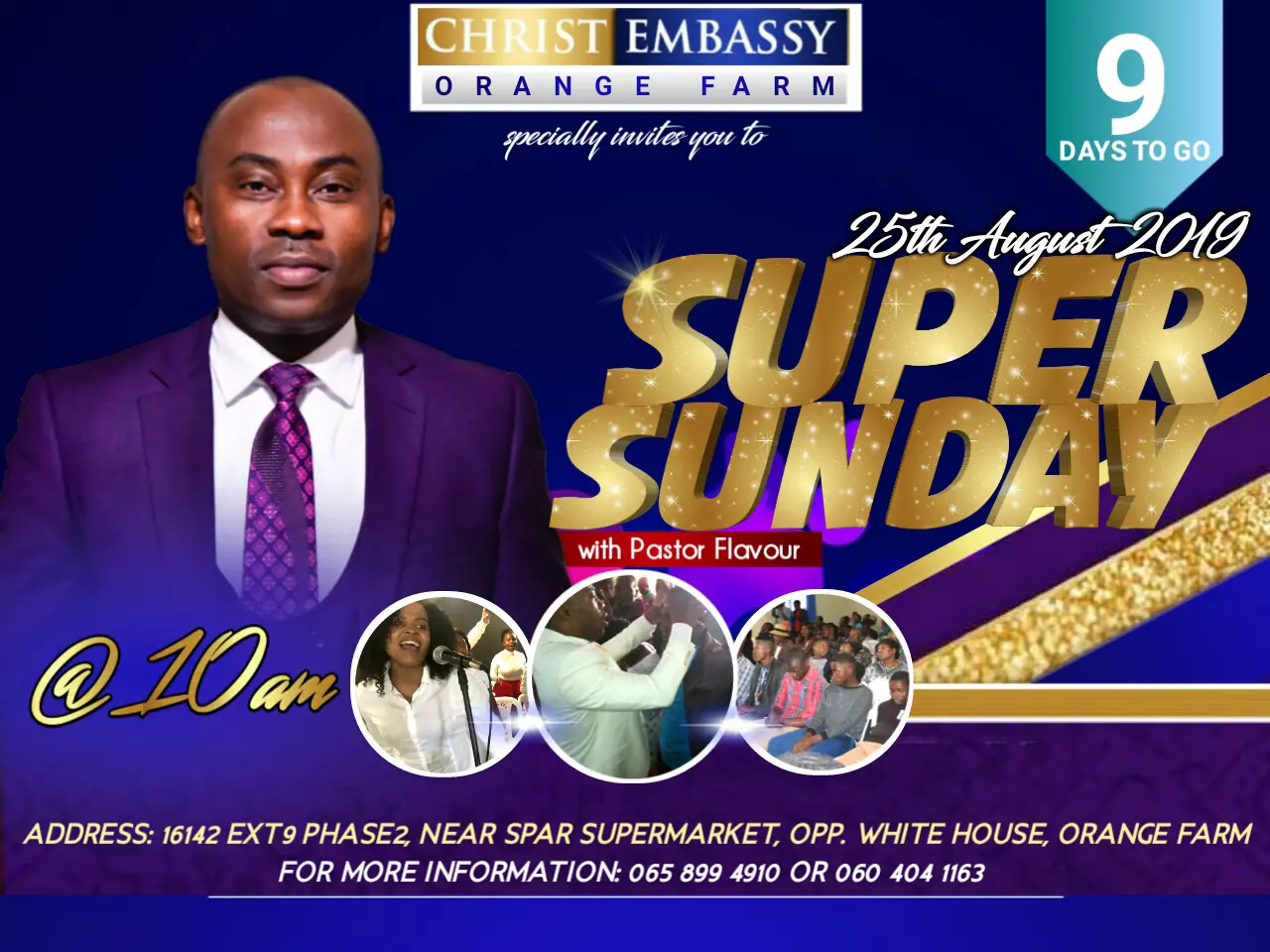 Pastor Kenny Okunola and Partners of Christ Embassy Ado Ekiti are on board for the Loveworld Mena Revolution project! We are taking the Middle East for Jesus! Sign up to be a Proud Revolutionary today! #Therevolution #middleeastrevolution #LoveWorldMena
Pastor Kenny Okunola and Partners of Christ Embassy Ado Ekiti are on board for the Loveworld Mena Revolution project! We are taking the Middle East for Jesus! Sign up to be a Proud Revolutionary today! #Therevolution #middleeastrevolution #LoveWorldMena
Pastor Kenny Okunola and Partners of Christ Embassy Ado Ekiti are on board for the Loveworld Mena Revolution project! We are taking the Middle East for Jesus! Sign up to be a Proud Revolutionary today! #Therevolution #middleeastrevolution #LoveWorldMena
My brother doing Rhapsody reach out Jamaica
Am so bless my family are coming to know the Lord Glory to God.
See You There!!!!....... 💃💃💃💃💃💃💃💃💃💃💃💃 #SuperSunday25Aug19 #CEMoneyFarm #SouthGroup #CESAZone2
Happy birthday to my darling brother Alex Nwagagbo,an amazing personality,a son of consolation,a father,a friend and Gods child i join the host of heaven to celebrate you,your strength is being renewed as the eagle.
A dream turned reality... congrats to my bro King T.o Bow... Doing it for Jesus!!! If you are in Lagos or Ogun state, come through to support my bro... 🙏🙏🙏🚀🚀⏱⏱⏱⏱.. #IAM #ALBUMLAUNCH