Dcns Gloria Wiggle: OH GLORY HALLELUJAH!!! GRACE FOUND on KingsChat Web
OH GLORY HALLELUJAH!!! GRACE FOUND ME YET AGAIN!!! I LOVE YOU EVER SO DEARLY PASTOR SIR. THANK YOU SIR FOR THE BEAUTY, GRACE AND LOVING ME LIKE JESUS. KABAYAAAH🙏🙏💜💜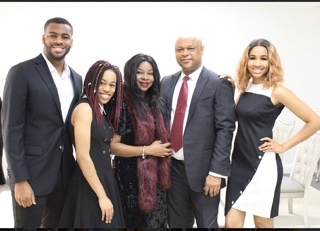 But the Lord is my defence; and my God is the rock of my refuge. Psalms 94:22 KJV Glory to God!!❤ It is written No harm,no evil shall befall because the Lord is my defence,He is the Rock of my refuge.. Hallelujah!
The celebration continues! #PL10
What a glorious time we had. Rhapathon. Thank you Sir Pastor Obi for holding such a programme. Lives have been trasformed and destinies changed. Awesome. Glory to God
#Ce Etobicoke Central #Canada Psalms 50:2kjv Out of Zion, the perfection of beauty, God hath Shined. You are a perfection of Gods Beauty. You belong to the first and the Best. Thank you Pastor GB sir for pushing us to excellence. We love you.