Pastor Sophia Okoronkwo: Celebrating Deaconess Sandy 0f the on KingsChat Web
Celebrating Deaconess Sandy 0f the Most High Celebrating a special friend of mine, someone kind, caring, amiable, helpful, humble .. Thank you for beautifying the lives of many Thank you for your commitment to the vision of our Man of God I love you so dearly❤ Enjoy your day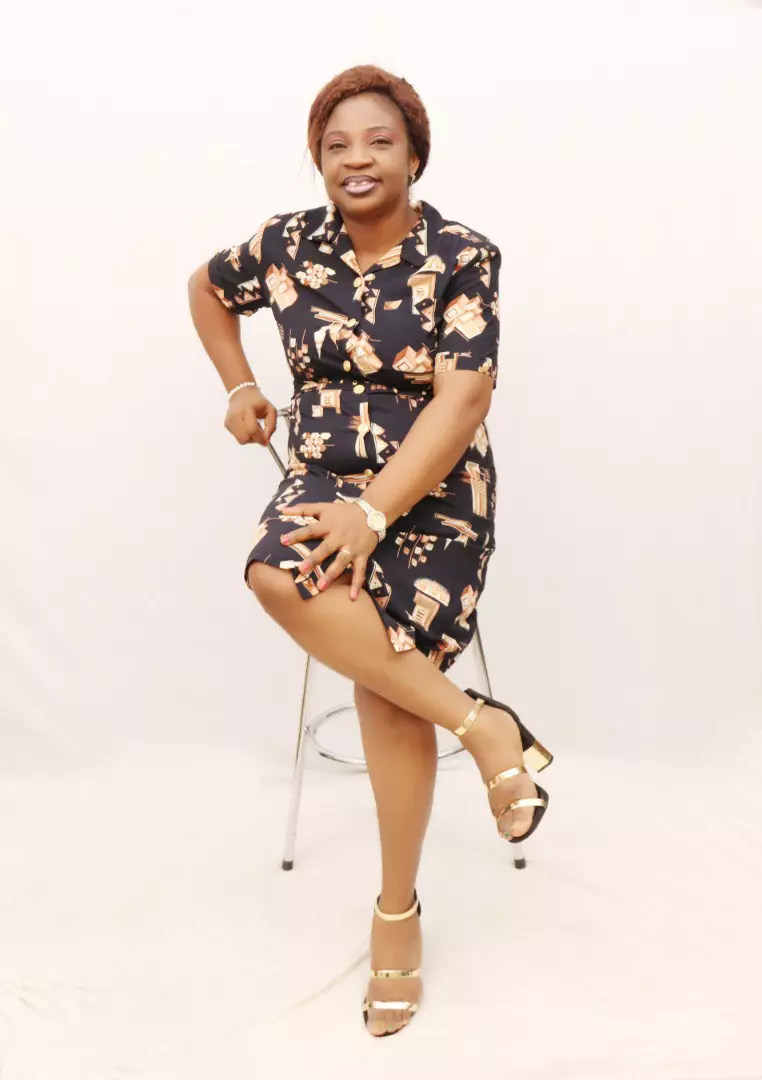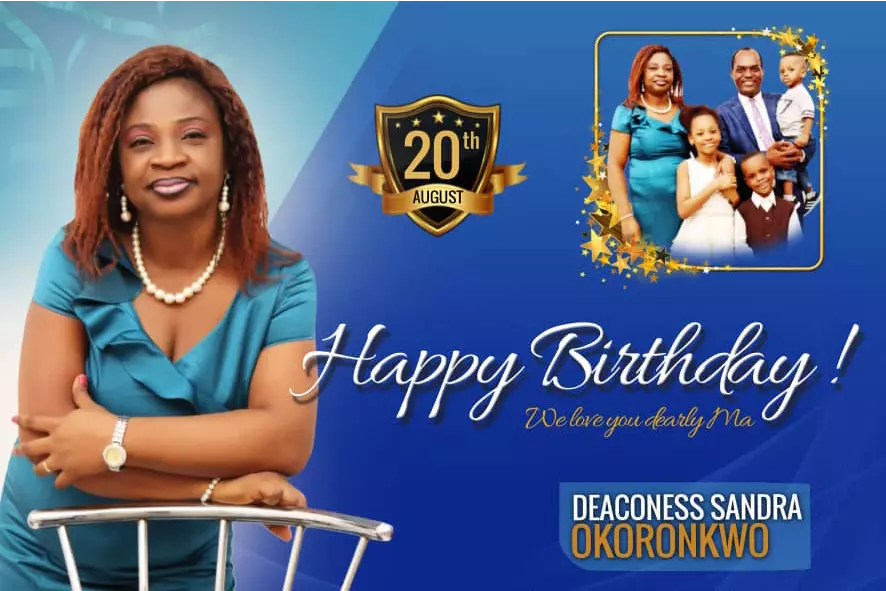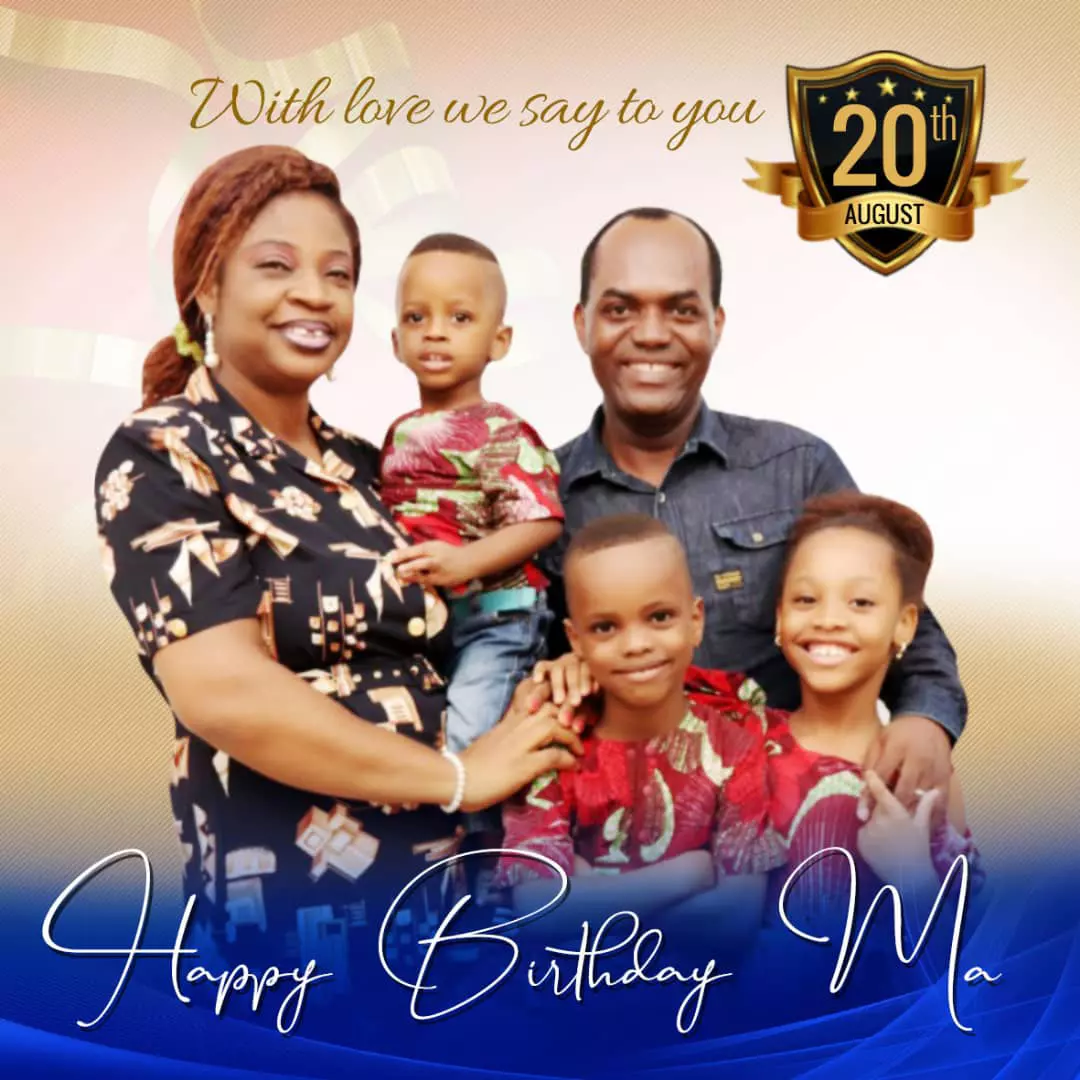 Christiana Nagbons
commented:
Your page is lovely , I have a business proposition for you ! If you are interested just give it a shot by sending me a dm 🤝
Dcns. Chidinma Sandra Okoronkwo
commented:
Thank you so much my Sister and my bestie. Your love for me is beyond what words can say. Thank you for been who you are to me. I love you specially.
Happy birthday my dear son. What a great light in Christ you are. Patient, selfless, resilient. With you, it's all about God's will. I love you dearly. I celebrate your spirit. Shine on my love!
Happy golden jubilee to highly esteemed DUGR. #DUGR0820 #THEHAVEN #ZA5 #CELVZ
Then you hear someone say Judas was a lawyer by profession.🤣😂🤣 #YourLaughWorld #Memeshack
A Super Inspiring Session with the Highly Esteemed Zonal Director at Day 2 of Youth Summer Camp: "As a child of God, you have the mind of Christ. You have an advantage over the world. In this Camp, you are going to receive an ability that will make you the first and the best! You are going to receive a new idea that will bless the world!" Glory!!!! #ysc2019withpastorjoy #youthsummercamp #CEPHZONE3
I appreciate you All for being a great team members .... #staffappreciationday#cebeninzone1
TRY NOT TO LAUGH😶🤐 Cute kids react to tasting acidic fruits and candy for the first time. Source: Unknown Remember, the #Backtoschool campaign to reach indigent children is still on. Giving platforms include: Direct Bank transfer💳 *402*96601237*AMOUNT#   KINGSPAY CODE ICM4C (Naira) ICM42 (Int'l payments) Through the Back to the school website bit.ly/2SWT2QO #EndChildpovertynow #EveryChildisyourchild
It's getting hotter Info of CONFIRMED friends of Da'music loading... #damusicandfriendsconcert #unusualevening #cemidwestzone #cenewbenin
I sincerely appreciate these dynamic blue elite soldiers of the great Benin Zone 1 staff community, Esteemed Pastor Desmond, Sis Pat, Sis Sandra and Sis Anita. Thank you for been an inspiration to the staff community. I love you. #staffappreciationday #Beninzone1
None of these diseases #EWCAZ3MegaCellMinistryDayofBliss #MegaCellOutreach #Uganda #MainChurch #Dunamis2PCF
A COURAGEOUS STAND FOR THE SALVATION OF OMAN 🇴🇲 The Sultanate of Oman is an Arabic country on the southeastern coast of Arabia Peninsula in Western Asia. She has a population of 4.4 million inhabitants with a sweeping stats of 100% Muslims Thank you highly esteemed Pastor Obi Chiemeka and the exceptional LTM partners in Christ Embassy UK Zone 3 for committing to the course of leading a 'REVOLUTIONARY' charged on Oman with the gospel through your financial giving towards the ongoing LoveWorld MENA set-up/construction 👷 in Egypt, a TV station that will broadcast our message to the entire Middle East and North Africa in the Arabic language For details and inquiries on how to participate kindly contact us on  +2348123445783, +2348123445790 or send an email to ltmpartnership@loveworld360.com