Affirmation Train: #TALKINGSESSION 20TH AUGUST. KINDLY SAY on KingsChat Web
#TALKINGSESSION 20TH AUGUST. KINDLY SAY THESE WORDS OUT LOUD. Dear Heavenly Father, I thank You for the times of refreshing that Your Word has delivered to me today. I see life from the mountaintop because I've seen my victories already, in the Word. I am flying on the wings of the Spirit, knowing that the challenges I face "came, to pass". My life is daily manifestation of Your beauty. I walk and live in the Spirit, with my spiritual antenna constantly in tune with the right frequency. I am not of this world; I am from above! I am Spirit-ruled, Spirit-controlled, and Spirit-dominated. God's overflowing grace is at work in me. I function in the spiritual realities of God's divine Kingdom. I walk in divine health, absolute prosperity, unending success, abundant joy and indescribable peace today and always, in Jesus' Name. Amen. • Keep saying it, publish it everywhere; noise it abroad! In Christ, we've got something to shout about. Let's flood the airwaves, internet and print media with the reality of Christ. Speak in other tongues now. ~ Pastor Chris Oyakhilome. #august #beauty #leadership #forge #ahead #direction #counsel #light #signs #insight #worship #truth #season #wonders #gospel #power #divine #loveworld #guidance #empowerment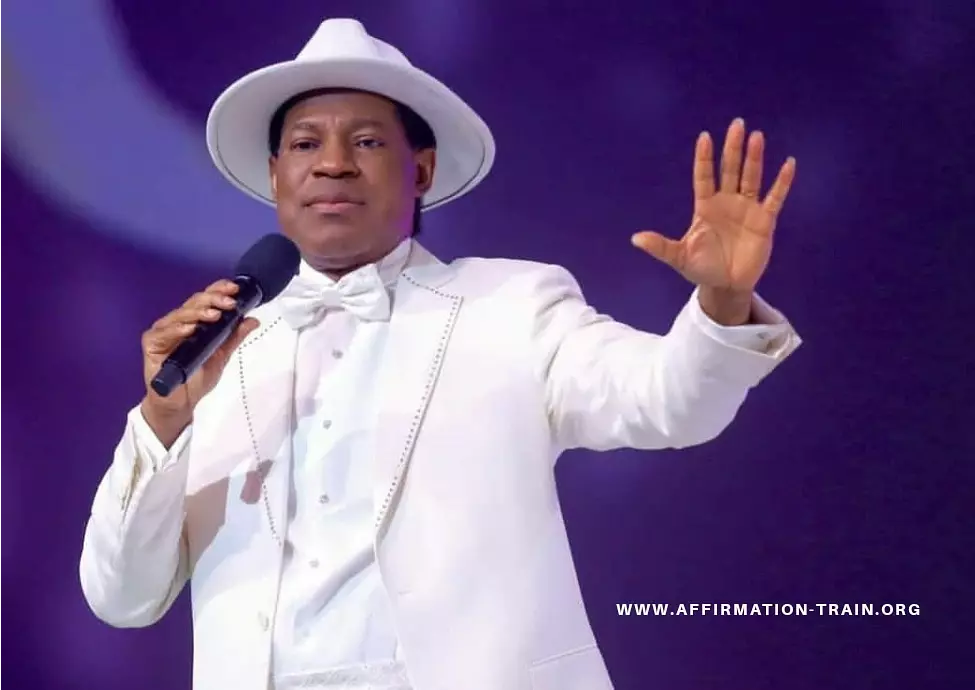 This morning in 5:30am prayers Pastor Obi declared to us that we will be favoured and have a great day today! I had a theory test and the majority of questions where ones I revised the night before🙌🏾 This is just the beginning of my great day, praise God!! #ceukzone3 #PastorObi
First presentation and the hall is already on fire. What's gonna happen next?🥳🥳🥳🥳 #cephzone3 #phzone3 #ysc2019
The Queen is Honored today. #DUGR0820.
Happy wedding anniversary pastor Tony and pastor miracle am so grateful that I can call you both my parents ♥️♥️♥️♥️♥️♥️♥️♥️♥️♥️♥️♥️♥️♥️♥️♥️♥️♥️♥️♥️♥️♥️♥️♥️♥️♥️♥️♥️♥️♥️♥️♥️♥️♥️♥️♥️♥️♥️♥️♥️♥️♥️♥️♥️♥️♥️♥️♥️♥️♥️♥️♥️♥️♥️♥️♥️♥️♥️♥️♥️♥️♥️♥️♥️♥️♥️♥️♥️♥️
#TALKINGSESSION 20TH AUGUST. KINDLY SAY THESE WORDS OUT LOUD. Dear Heavenly Father, I thank You for the times of refreshing that Your Word has delivered to me today. I see life from the mountaintop because I've seen my victories already, in the Word. I am flying on the wings of the Spirit, knowing that the challenges I face "came, to pass". My life is daily manifestation of Your beauty. I walk and live in the Spirit, with my spiritual antenna constantly in tune with the right frequency. I am not of this world; I am from above! I am Spirit-ruled, Spirit-controlled, and Spirit-dominated. God's overflowing grace is at work in me. I function in the spiritual realities of God's divine Kingdom. I walk in divine health, absolute prosperity, unending success, abundant joy and indescribable peace today and always, in Jesus' Name. Amen. • Keep saying it, publish it everywhere; noise it abroad! In Christ, we've got something to shout about. Let's flood the airwaves, internet and print media with the reality of Christ. Speak in other tongues now. ~ Pastor Chris Oyakhilome. #august #beauty #leadership #forge #ahead #direction #counsel #light #signs #insight #worship #truth #season #wonders #gospel #power #divine #loveworld #guidance #empowerment
No plan from hell, no word among men, no covenant with heaven, could rid me of #MyRightsInChrist. Even, sin was removed far from me. I am free to be a Servant of The Lord. Blessed be God!
#Day2YouthSummerCamp #CEPHZONE3
*Join The 3.0 Chariot* 🕺🏻 We've moved to a *Richer, Easier & Faster* Experience! Don't be left out! *Join the New ROR App 3.0 Chariot Now;* 🤗 1. *Download the App* for your personal use. 2. *Share the App* with all your contacts by Clicking https://installs.rhapsodyofreal