Happy birthday Maama👸👑you are a delight ma...Thank you for the years of training ma, thank you for the love💜💜💜💜💜God has made every path perfect for your sake...I love you always Esteemed PshadyB👸Maama with the best smile and swag ever👑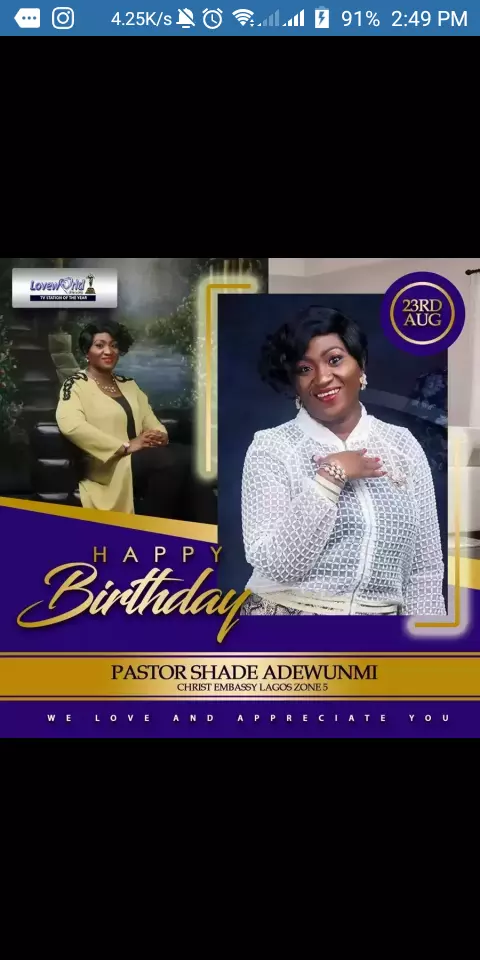 RADIO BROADCASTING HAS MOVED!!! Something BIG is about to happen to Radio Broadcasting with SUPER FM! Are you part of it yet? Join us, let's make Super FM a reality! Please call +2348123445787 or +2348127140146 #SuperFM #SuperVoice
RADIO BROADCASTING HAS MOVED!!! Something BIG is about to happen to Radio Broadcasting with SUPER FM! Are you part of it yet? Join us, let's make Super FM a reality! Please call +2348123445787 or +2348127140146 #SuperFM #SuperVoice
RADIO BROADCASTING HAS MOVED!!! Something BIG is about to happen to Radio Broadcasting with SUPER FM! Are you part of it yet? Join us, let's make Super FM a reality! Please call +2348123445787 or +2348127140146 #SuperFM #SuperVoice
RADIO BROADCASTING HAS MOVED!!! Something BIG is about to happen to Radio Broadcasting with SUPER FM! Are you part of it yet? Join us, let's make Super FM a reality! Please call +2348123445787 or +2348127140146 #SuperFM #SuperVoice
Today at 3:15 GMT+1, I will be your Host again as we celebrate Esteemed Pastor Frank Owokere LIVE on 'Hero of Faith' special OVATION SHOW... Listen via www.loveworldradio.fm or download the Loveworld Radio app and sign up with code - 143276 to enjoy unlimited inspiration...
Happy birthday! My highly esteemed Pastor Frank
Happy birthday ma,thank you so ma for your commitment to the furtherance of the gospel of our lord Jesus Christ.we love and celebrate you ma...beauty and grace personified.
I have completed the Daily Bible Reading Day 221-234. Please Join Me! #DailyBibleReadingChallenge #readtheBibleinoneyear #ceamadikalagbor #cc3 #cephzone3 #60daysofharvest #21DaysPrayerandFasting