TricyM: Happy anniversary Sir &Ma.God bless on KingsChat Web
Happy anniversary Sir &Ma.God bless you for your extreme and countless efforts in spreading the gospel.Thankyou for your love and care for the brethren.We love and appreciate you♥️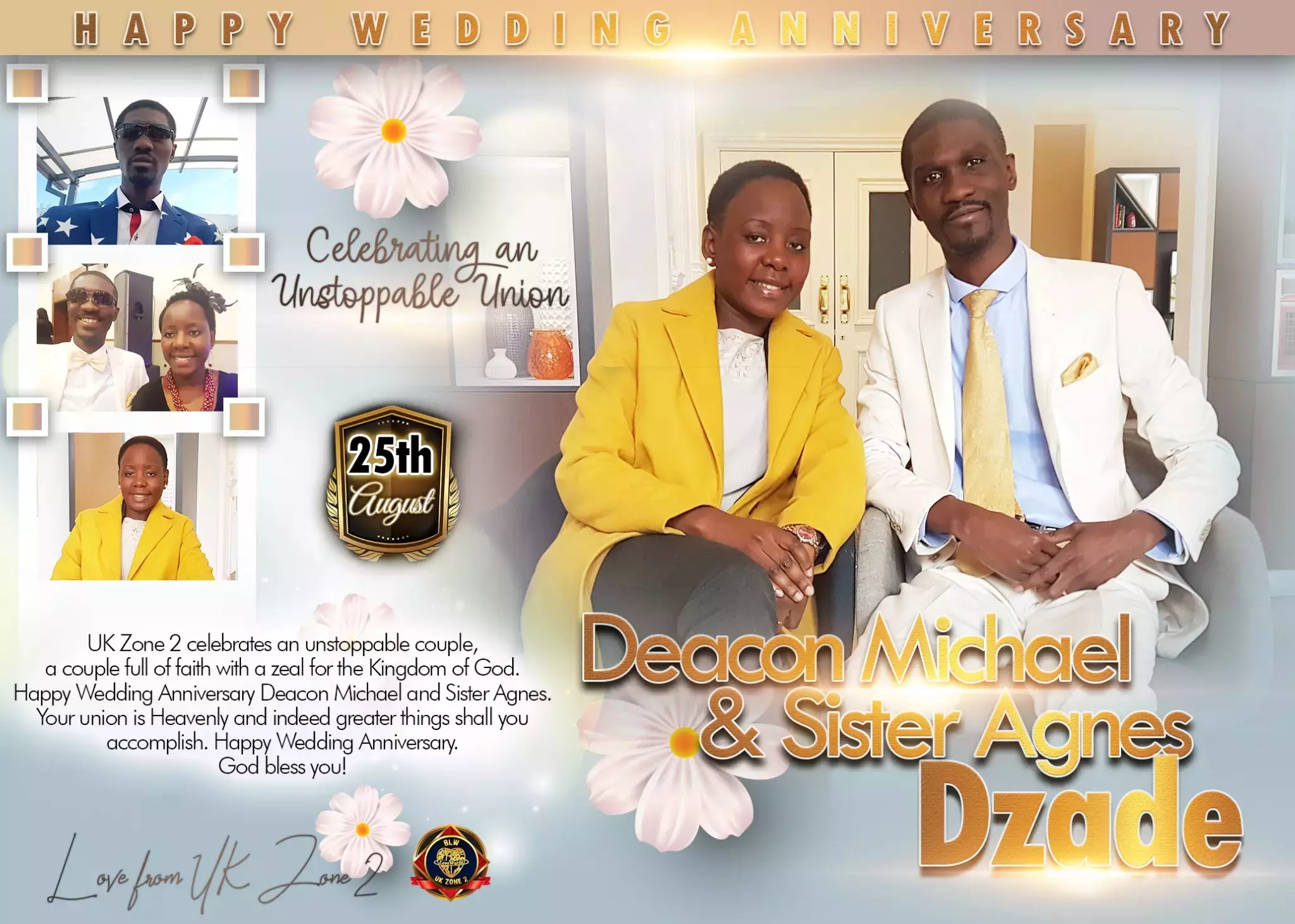 MICHAEL
commented:
Thank you so much
MORE FROM THE GET ACQUAINTED AND ENGAGEMENT PARTY AT CE CENTRAL CHURCH DURUMI We are counting the gains of our program, 'The Glory of His Presence', we are celebrating the impact of our soulwinning and discipleship in the last few months, we are thanking God for the harvest, we are rejoicing over our new members! WELCOME HOME🎊🎊🎊🎊🎊🎊🎊🎊🎊🎊 #CEAMC #AMC #GETACQUAINTED
Ready to invade Middle East with the gospel according to our man of God, Pastor Chris #EdjebaGroup #loveworldmenaprojectlaunch #warriministrycentre
Photo Gallery THE GLORY OF HIS PRESENCE WITH ESTEEMED PASTOR MARVIN OSAGHAE -CE SYDNEY 1 #CESYDNEY1 #CEAUSTRALIA
#DailyRhema . #2019 #LIGHTS #Shinning #Ruling #CampusMinistryRocks #Beauty #1000xGreater #WeHaveMOVED
Happy birthday, you're the epitome of God's love, grace and beauty. Welcome to a new level, you're walking in abundance and moving with the speed of the Holy Ghost. Thank you for being the best sister of all time.
CELEBRATING OUR #BACKTOSCHOOL HEROES- CE Mid West Zone 💫 👏👏💃👏. Thank you for making a diiference with your partnership as you have hit sapphire milestone in your sponsorship of 400 children #BacktoSchool this 2019. We are cheering YOU on, as you finish strong. #EveryChildisyourChild #EndChildpovertynow