We love you very much Dad. Have a great day!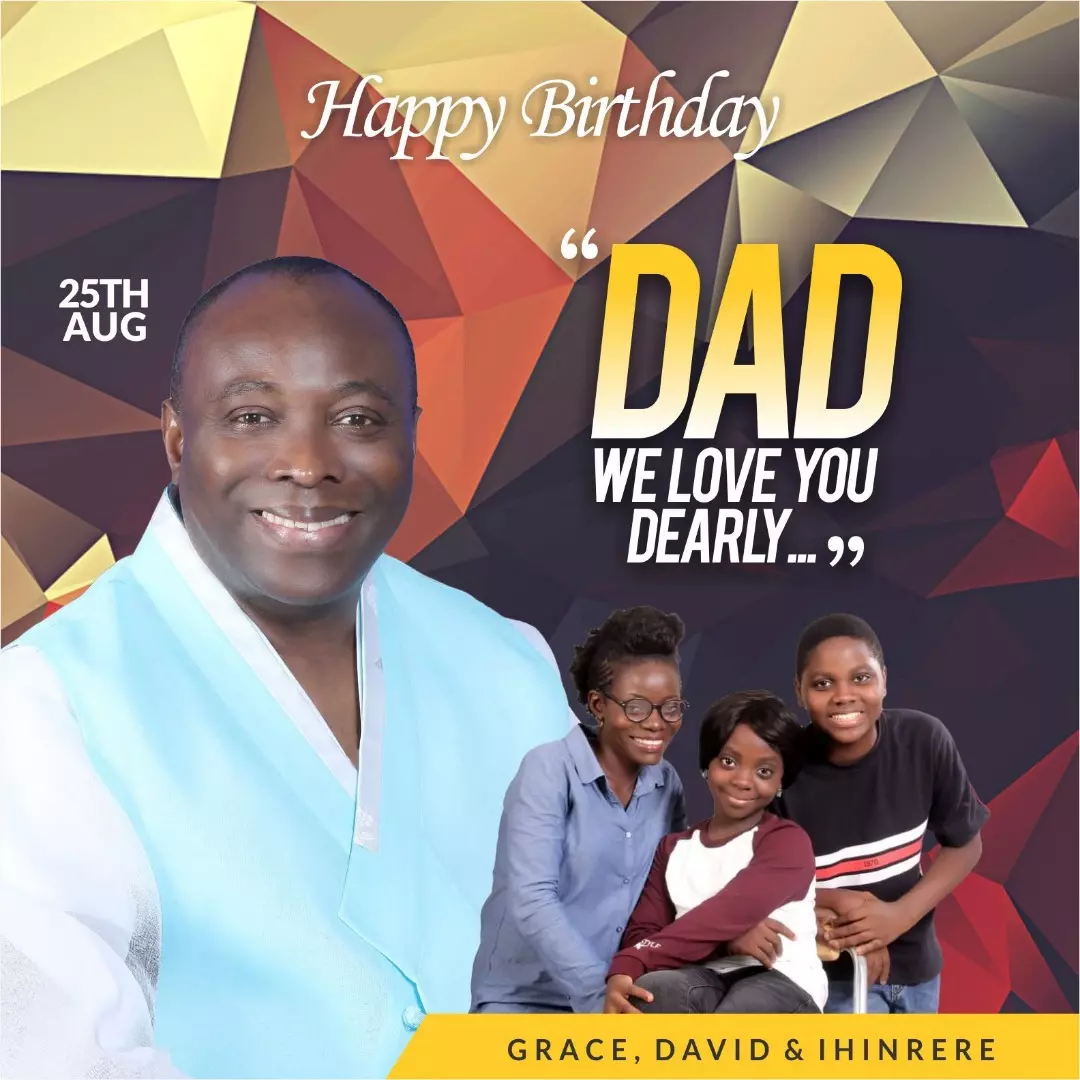 Ukoha Onuoha
commented:
Happy birthday Pastor,Sir.Thank you for all you do for the kingdom.I love you dearly.
Happy Wedding Anniversary dearest Pastor Sir and Ma Thank you for impacting me with the investments of your personality. Thank you for changing my whole world! #CekenyaZone
PASTOR CHRIS TEACHING SHOWING NOW ON SILVERBIRD TELEVISION Tell everyone to tune in now your neighbors, families & friends. For prayer and counselling, Please call: +23416317010 Proudly Sponsored By Christ Embassy Zone 5 #LTMNetworks
WHAT HAPPENS IN THE PLACE OF PRAYER? 🙏 Watch this clip. To get the full teaching of the message "The Benefits of Prayer", kindly visit the Pastor Chris Digital Library. #21DaysPrayerandFasting #CEPHZONE3
🔔#PrayerReminder The next session of prayers starts by 4:45pm -5:00pm Kindly click here to participate: ⏩https://www.kingsch.at/p/TnVxUXh #21DaysPrayerandFasting #CEPHZONE3
Phase 2 of CE JOUVENCE FIELD WORK. CALL CENTER #cejouvence #ewcaz4 #CGI #superdoublesunday
#HIGHLIGHTS TEENS ALIVE WITH BRO WONDER OYAKHILOME #teensalive #warriministrycentre #cewmcstmarys #cewmcagbarhogroup
Lighting Vosloorus through languages best understood by people.ROSA 2019 has started#SAZone1#CE Vosloorus
#lsteachersconference #ltc I had a nice time at Lagos state teacher's conference. #christembassyakinmateola.