Affirmation Train: #TALKINGSESSION 26TH JANUARY. KINDLY SAY on KingsChat Web
#TALKINGSESSION 26TH JANUARY. KINDLY SAY THESE WORDS OUT LOUD. Dear Heaven Father, I thank You for the power of the Holy Spirit that resides and is fully operational in me. When I show up, burdens are lifted, and yokes destroyed. I am a God-carrying vessel and a dispenser of eternal verities. I am a big-time financier of the Gospel, and doors of opportunity are open unto me right now in different parts of the earth. I thank You for the privilege to use and live in the Name of Jesus. I'm always assured of answers, knowing that the Holy Spirit immediately goes to work on my behalf! Thank you for this wonderful blessing. Hallelujah! I am not helpless but empowered to effect changes in the circumstances of life by faith and in the Name of Jesus. My faith in God and in the power of His Word prevails today, and always, and I rejoice, in the Name of the Lord Jesus Christ. Nothing is impossible unto me, and no level of success, victory, and progress are unattainable for me because I live by faith in the Word. Hallelujah! I am alive unto God; excellence, glory, virtue, and success are the hallmarks of my life because the grace of God is superabundant upon me. I grow in grace and in the knowledge of my Lord and Saviour Jesus Christ. The beauty of God in my spirit is showing forth on the outside, evidently, manifest for all to see! Blessed be God. Hallelujah! • Keep saying it, publish it everywhere; noise it abroad! In Christ, we've got something to shout about. Let's flood the airwaves, internet and print media with the reality of Christ. Speak in other tongues now. ~ Pastor Chris Oyakhilome. #wehavemoved #themonthofcelebration #affirmationtrain #theyearofpreparation #talkingsession #8daysofmeditation #excellence #europaforjesus #ROR #prayingnow #thankyoupastorchris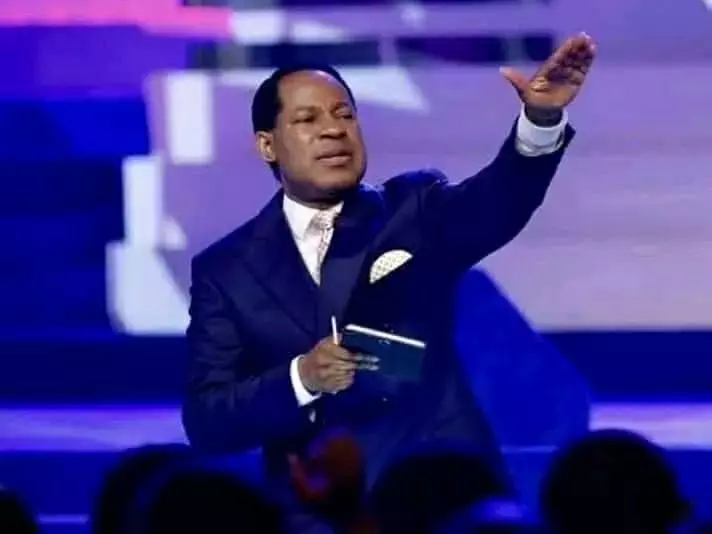 Dcns Severine WEZ4 wishes you a happy birthday. Your contribution in the Zone to the furtherance of the gospel is very much appreciated. Happy birthday. #WEZ4 #CEGERMANY #CEDÜSSELDORF
Something amazing is about to happen!! Don't miss this program🔥🔥 #Cecanada #Teenscan #Lwteensministry #TCPRC2021 #Cecalgary #teenscalgary
PROSPERITY CONVICTIONS I affirm that I am the seed of Abraham; I possess all things and everything I do prospers. God has granted me wisdom, power, and ability to make wealth. In this year of preparation, I am gathering abundant resources for the house of God. Doors of opportunities are open for me to enjoy supernatural profits in my businesses ventures, job and projects. Lines are fallen unto me in pleasant places, yea I have a goodly heritage. Huge financial resources are coming to me speedily. Daily I walk in plenty, living in prosperity; lack is paralyzed. Hallelujah! Be part of #ChristEmbassy. Org Online Mission's work in spreading the gospel all over the internet, Click here 👇http://bit.ly/partnerwithCEOMS2impactnations to make a donation today Encourage others by sharing this post with them. God bless you.
Jesus Gave to me Great Victories Anointed me with unfailing love Your Help oh God has made me Great You are The one who saved me from my foes Set my Table before Them You gave me strength to win The Race For This I Praise your Name For All That you have done
#divinehealthconfession #faithproclamations #healingtothenations
MY DAILY CONFESSIONS I manifest the glory and righteousness of God, because I have His life and nature in my spirit. Hallelujah 🙌 #tniglobal #theyearofpreparation
#TALKINGSESSION 26TH JANUARY. KINDLY SAY THESE WORDS OUT LOUD. Dear Heaven Father, I thank You for the power of the Holy Spirit that resides and is fully operational in me. When I show up, burdens are lifted, and yokes destroyed. I am a God-carrying vessel and a dispenser of eternal verities. I am a big-time financier of the Gospel, and doors of opportunity are open unto me right now in different parts of the earth. I thank You for the privilege to use and live in the Name of Jesus. I'm always assured of answers, knowing that the Holy Spirit immediately goes to work on my behalf! Thank you for this wonderful blessing. Hallelujah! I am not helpless but empowered to effect changes in the circumstances of life by faith and in the Name of Jesus. My faith in God and in the power of His Word prevails today, and always, and I rejoice, in the Name of the Lord Jesus Christ. Nothing is impossible unto me, and no level of success, victory, and progress are unattainable for me because I live by faith in the Word. Hallelujah! I am alive unto God; excellence, glory, virtue, and success are the hallmarks of my life because the grace of God is superabundant upon me. I grow in grace and in the knowledge of my Lord and Saviour Jesus Christ. The beauty of God in my spirit is showing forth on the outside, evidently, manifest for all to see! Blessed be God. Hallelujah! • Keep saying it, publish it everywhere; noise it abroad! In Christ, we've got something to shout about. Let's flood the airwaves, internet and print media with the reality of Christ. Speak in other tongues now. ~ Pastor Chris Oyakhilome. #wehavemoved #themonthofcelebration #affirmationtrain #theyearofpreparation #talkingsession #8daysofmeditation #excellence #europaforjesus #ROR #prayingnow #thankyoupastorchris
Something amazing is about to happen!! Don't miss this program🔥🔥🔥 #Cecanada #Teenscan #Lwteensministry #TCPRC2021 #Cecalgary #teenscalgary
HE'S BEHIND THE SCENES Make a difference; join the Gospel Activist Network today 👉👉 https://onlinemissions.christembassy.org/the-gospel-activist-network/. Always, it is important that we learn to thank the Lord for all the wonderful things we experience, and for those things we may not really consider to be very nice. Some people are only joyful and thankful to the Lord when things seem to be going on fine, but gripe in the face of adversity. It ought not to be so. Irrespective and independent of the situation or your immediate circumstances, you should always sing to Him and give thanks to the Father. Worship and praise Him, no matter what! There's more… Read the full article here 👉👉 https://onlinemissions.christembassy.org/2021/01/26/hes-behind-the-scenes/. At 19:00 GMT+1, participate in YOUR LOVEWORLD SPECIALS with Pastor Chris and Pastor Benny Hinn👇👇👇 https://onlinemissions.christembassy.org/live-broadcast-your-loveworld-specials-with-pastor-chris/. Help share with others. God Bless You.
prayer.enterthehealingschool.org/reg/HSAN #HSPC #HSOPC #healingtothenations #hsambassadors