Affirmation Train: #TALKINGSESSION 29TH AUGUST. Blessed Lord, on KingsChat Web
#TALKINGSESSION 29TH AUGUST. Blessed Lord, I thank You for all that You've prepared for me in the coming Month. My spiritual antenna is raised to hear and receive Your instructions, guidance, and wisdom that will propel me in the path of greatness that You've ordained for me. Thank You for the anointing of the Holy Spirit that is at work in me, guiding me in the path of truth. I am established in righteousness, steadfast and unmovable in the Lord, filled with the knowledge of God, in all wisdom and discernment. I know all things by the Holy Spirit that is at work in me, in Jesus' Name. Amen. • Keep saying it, publish it everywhere; noise it abroad! In Christ, we've got something to shout about. Let's flood the airwaves, internet and print media with the reality of Christ. Speak in other tongues now. ~ Pastor Chris Oyakhilome. #August #mydeclaration #prayingnow #winning #holyspirit #loveworld #pastorchris #teaching #talkingsession #see #beauty #upwardbound #forward #empowerment #signs #leadership #gospel #illuminations #peace #affirmationtrain #music #possession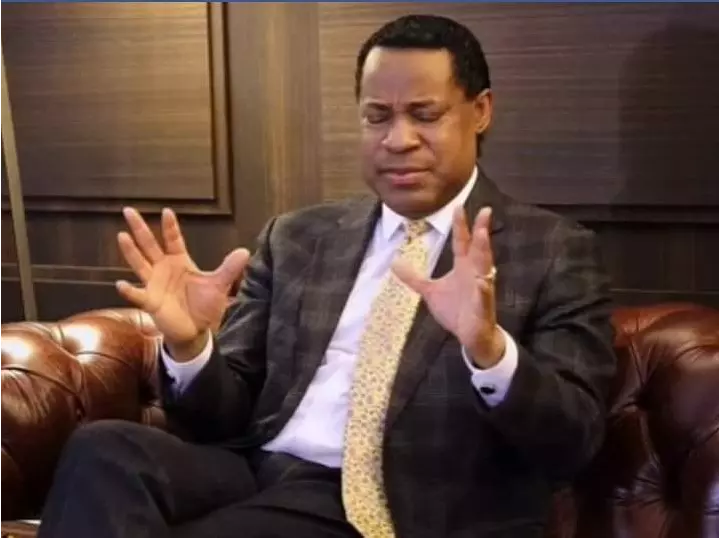 THIS LAND IS TAKEN! Congratulations Sis Perculiar Omofomwan, and members of Peculiar Teens Cell for taking the land for Jesus. MCO STATUS - Venue Secured!!! #MegaCellOutreachBenin #cebeninzone1
Still celebrating our highly esteemed Pastor Biola Otenigbagbe. Happy birthday ma. Love you loads.
THIS LAND IS TAKEN! Congratulations Sis Mercy Anokwuru, and members of Champions Cell for taking the land for Jesus. MCO STATUS - Venue Secured!!! #MegaCellOutreachBenin #cebeninzone1
There was drama #CELZ1ROCKS #CEI2GROUP #CEIFAKO #RONLAUNCH #RON #REACHOUTNIGERIA
#TALKINGSESSION 29TH AUGUST. Blessed Lord, I thank You for all that You've prepared for me in the coming Month. My spiritual antenna is raised to hear and receive Your instructions, guidance, and wisdom that will propel me in the path of greatness that You've ordained for me. Thank You for the anointing of the Holy Spirit that is at work in me, guiding me in the path of truth. I am established in righteousness, steadfast and unmovable in the Lord, filled with the knowledge of God, in all wisdom and discernment. I know all things by the Holy Spirit that is at work in me, in Jesus' Name. Amen. • Keep saying it, publish it everywhere; noise it abroad! In Christ, we've got something to shout about. Let's flood the airwaves, internet and print media with the reality of Christ. Speak in other tongues now. ~ Pastor Chris Oyakhilome. #August #mydeclaration #prayingnow #winning #holyspirit #loveworld #pastorchris #teaching #talkingsession #see #beauty #upwardbound #forward #empowerment #signs #leadership #gospel #illuminations #peace #affirmationtrain #music #possession
Happy birth day pastor sir,An icon of greatness, live coach and teacher ,we join the host of heaven to celebrate u sir,we love your sir
LOVEWORLD UK ZONE 4 SUMMER YOUTH CAMP -#KAIROSYC2019 DAY 2 We kicked started the day with some time of fellowship with the Holy Spirit in worship and studying of the word. Thereafter, we proceeded to some morning drill exercises and sport activities. Ready to take on the day!!!
THIS LAND IS TAKEN! Congratulations Sis Caroline Ogbomo, and members of Mighty Women Cell for taking the land for Jesus. MCO STATUS - Venue Secured!!! #MegaCellOutreachBenin #cebeninzone1
There was worship #CELZ1ROCKS #CEI2GROUP #CEIFAKO #RONLAUNCH #RON #REACHOUTNIGERIA