Pastor Funmi Okunola: Happy Birthday to my Esteemed on KingsChat Web
Happy Birthday to my Esteemed Zonal Pastor, you're such an inspiration to me. Thanks for your fatherly love & care. Thanks for your leadership, we are blessed to have you.I celebrate God's Grace, I celebrate Royalty, I celebrate glory, I celebrate uplifting, I celebrate MY PASTOR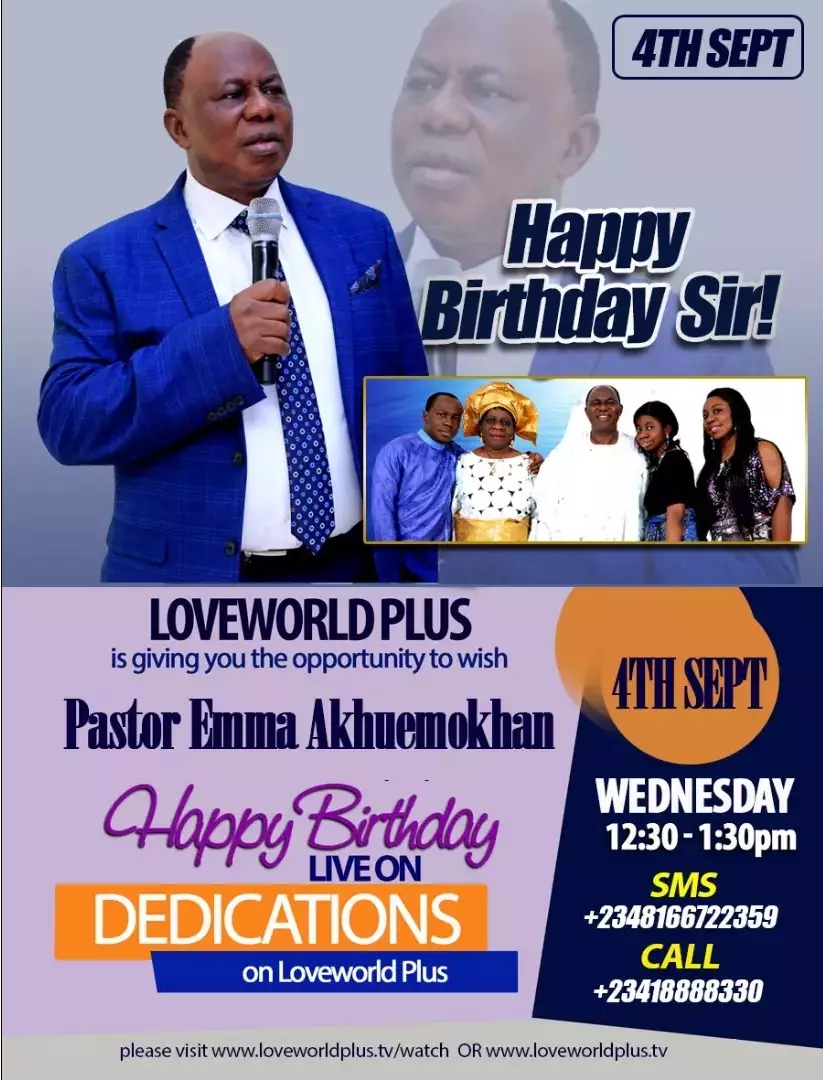 Bro Stephen
commented:
Good Day pastor ma, we are missing you ma.we love you❤#CEDAWSONCHURCH.
#ProgramAlert The Finale Day 3 THE ONLINE FOUNDATION SCHOOL TEACHERS CERTIFICATION TRAINING PROGRAM with the Highly Esteemed Regional Pastor 6 Hours to Go!!! #ceusaregion2 #FSTCTP2019
The Glory of His Presence was a huge success,with many giving their hearts to Christ.
Come with an expectation #outpouringofgrace #NGC2019 # NorwoodChurch #NorwoodGroup #ukzone2
Day 3 Dear God, I praise You profusely today for divine health... #IAmTheAlteredMind
I told you back in June and now the Lord has perfected it! WE WILL BE IN INDONESIA FOR A 2 DAY CRUSADE 🙌🏽 Pray for us. #peeayforever #phenomenallife #festivalofloveandmiracles #loveworld #cephzone1#sonofpastorchris #jesus #jesusfreaks #lightupindonesia
Turn up on a Tuesday #suitstyle #entrepreneurlife you can never go wrong with a #suitandtie 😎
Click on the link to register (link: https://futureafricaleadersfoundation.org/home/falf-summit) #EYALS2019 #FALF #IMPACTINGAFRICA
Click on the link to register (link: https://futureafricaleadersfoundation.org/home/falf-summit) #EYALS2019 #FALF #IMPACTINGAFRICA
Click on the link to register (link: https://futureafricaleadersfoundation.org/home/falf-summit) #EYALS2019 #FALF #IMPACTINGAFRICA
Click on the link to register (link: https://futureafricaleadersfoundation.org/home/falf-summit) #EYALS2019 #FALF #IMPACTINGAFRICA