Bab$ $o Lanky: A classic example of how on KingsChat Web
A classic example of how God sees a grateful heart is the one healed leper who returned to give thanks and was made whole again. There's restoration in thanksgiving, in all things give thanks. Glory in tribulation and sing praises in times of plenty. #LiftChallenge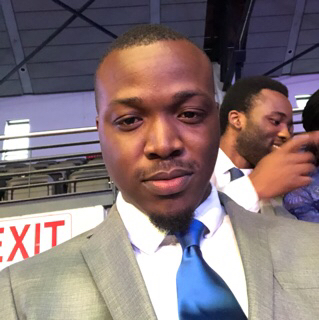 Happy Birthday Dear Dr Eno Tongo. Thank you for lifting the name of Jesus High in all you do for The Kingdom of our Lord Jesus Christ, You are Lifted. I and My Family Love you.
Empowerment Thursday at #LMPCHAPEL I am blessed with all spiritually blessings, there are no more blessings in Heaven that I don't have!!!
There's a difference between Capital & Labour. Capital is in control I, Firstladycol am a Princess of Power with God. Likabradonskorebabasahaya Kabayanderebabassahaya. The word out of the mouth of my Man of God @pastorchrislive is sharp🤺 #liftchallenge #monthofuplifting
All God does is TALK! This is a sign of Power and Authority- Pastor Chris, September Global Service Are you talking! Use your mouth today!!! #liftchallenge
I have been blessed with ALL heavenly blessings in Christ Jesus. There is no blessing in heaven that is not already mine; so, how can I be broke? Impossible! - Culled from 7 Uplifting facts of Life, available on PCDL. #liftchallenge
The Lord is the Light that keeps me safe . I am not afraid of anyone ,He protects me and I have no fear because nothing can stand against me successfully... #LightChanllenge #TheMonthofUplifting.