LoveWorld TV: Don't miss out on the on KingsChat Web
Don't miss out on the powerful message from today's episode of Pastor Chris teaching🔥🔥🔥 Tune into Loveworld TV right now!😁 Watch LoveWorld TV on www.loveworldtv.co.uk/watch-live LoveWorld TV 3.0 Mobile App Sky 585 Freeview IPTV Channel 258 To Partner/Contact us Call: +442075115830 Email: sponsors@loveworldtv.co.uk; info@loveworldtv.co.uk #MostImpactfulStationofTheYear2018 #LoveWorldTVStationOfTheYear2017 #LoveWorldTVStationOfTheYear #LoveWorldTV Spreading Love, Changing the World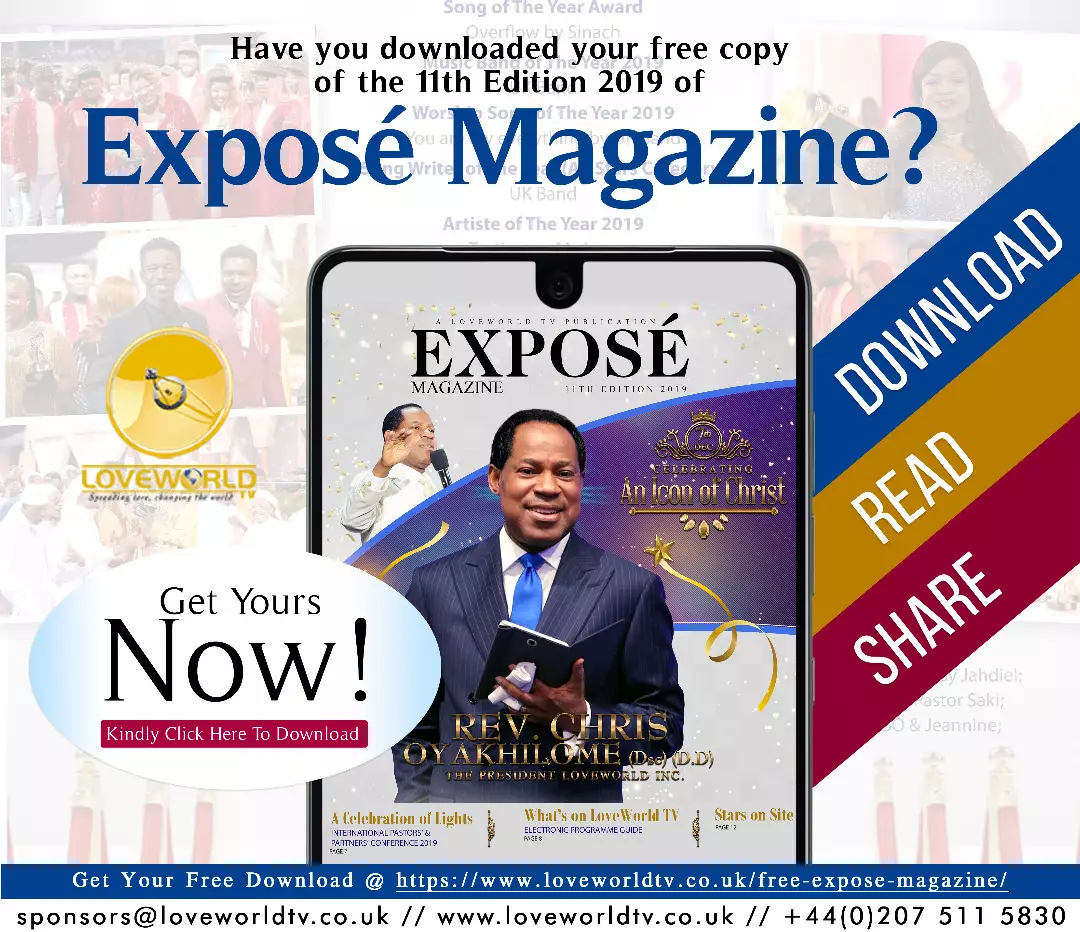 Happy one year anniversary to KingingWithPastorUyi. I have enjoyed all of your inspiring post. And yes...i love your style of writing too. Looking forward to many more sir. Congratulations. #OneYearOnKingsChat #KINGINGwithPastorUyi
Happy thanksgiving birthday mum, I love ❤️ you.💕🍾🥰🥰🥰🥰
#NOBPE27Sept2019 #NOBPE #SAZONE1 #UPLIFTINGFORPE #freshannointingforpe #LatshaIbhayiholyghost GOD'S visitation for my home town and the entire  Eastern Cape will be engulfed and captured by the Power of the Holy Spirit
#NOBPE27Sept2019 #NOBPE #SAZONE1 #UPLIFTINGFORPE #freshannointingforpe #LatshaIbhayiholyghost GOD'S visitation for my home town and the entire  Eastern Cape will be engulfed and captured by the Power of the Holy Spirit
#prayingnow #Australia #declaration Our lives are Full of Testimonies...
ROR Of today: We are sufficient in all things and abounding in every good work for the spread of the Gospel and the establishment of God's righteousness on earth. #liftchallenge #Monthofuplifting
It's the season Counting up #solabration2019
He gave us a life of sinlessness If you don't believe it you can never live it! A life of righteousness A life of purity A life of holiness Pastor@MVPCAN #liftchallenge #monthofuplifting
I love listening to you Rev Sir. The uniqueness with which you communicate God's word make it so simple to understand and remember. Thank you for teaching me God's word. #REVKEN918 #cecanada #cebramptonwest
Happy Birthday to A Glorious and Anointed Pastor we can not do without ! Your presence can not be ignored. Happy Birthday Pastor Cynthia!!!!!