Celebrating a great woman of God with a big heart for God, the brethren and his work. An inspiration to us in the Canada region. I love you Pastor Ma. #cecanada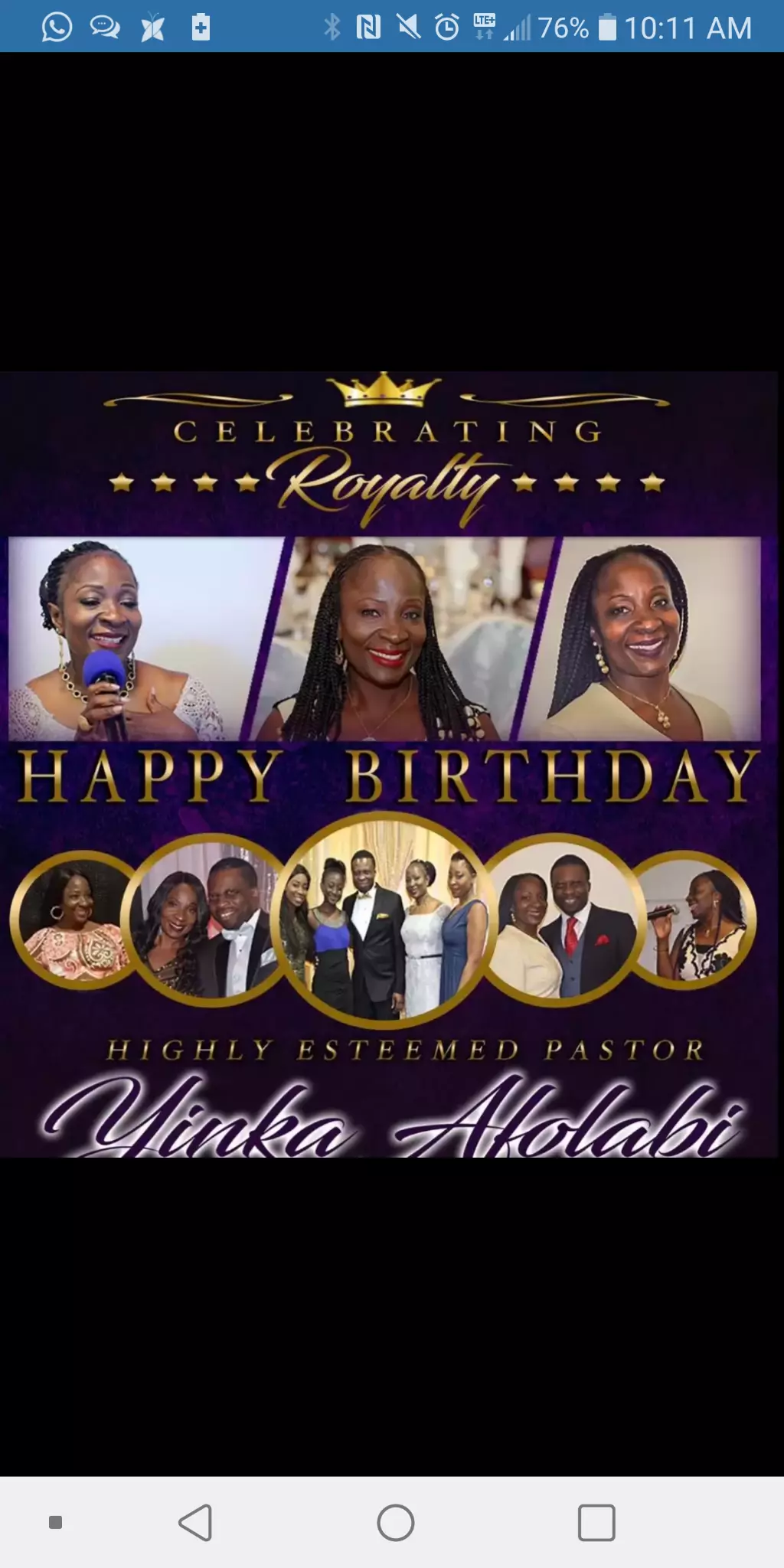 Margaret the Light
commented:
Happy birthday of upliftment Pastor, i join the men and host of heaven to celebrate you. It is grace heaped upon grace for you.
Xiomara
commented:
Happy Birthday Pastor !! GOD BLESS YOU!!!!
Celebrating a loving Father...We love you Sir! #RevKen918 #Canada #CECanada #CEStCatharines
Happy birthday to our dearest Pastor Cynthia. We love you Pastor Ma. #0912 #cecalgary #cecanadaregion
100 reasons why I ❤ PY D'blessed & D' Great ---> 3 She is such an encourager. She pushes others to greatness #PstYinka0912 #PstYinka #CEScarborough #CEScarboroughGroup #TheElite
i don't want to think of a life without the holy-ghost, i just can't imagine such empty life without the holy-ghost.
Money is comfortable around me. Money calls me by name. I'm a money magnet Money journeys towards me. When money needs someone to talk to, it locates me When money needs peace, it looks for me in the name of Jesus #Liftchallenge #MonthOfLifting #EWCAZ4 #CEBAMENDA1TeensChurch
RLM TEAM A HQ in a Holy Rendevousz #rormanagerspray #RLMteamA #Uplifingprayers
WIN 3k AIRTIME AND DATA CHALLENGE. How to participate: 1. See the image for the question. 2. Answer the question correctly and we will immediately notify you how to receive your 3k airtime and data. 3. Note that only the first to get the answer correctly gets the price. 3. Type your answer in the comment box. Day 1: Thursday Sept 12th 2019