Daysman: Happy birthday Bro Finney; ever on KingsChat Web
Happy birthday Bro Finney; ever so full of love and Joy You are a great provision 4 the vision. Your selfless #Uplifting service and your love for Jesus stands out.Your resilience, persistence, courage in life and ministry is highly inspiring. Thank you for all you do for Jesus.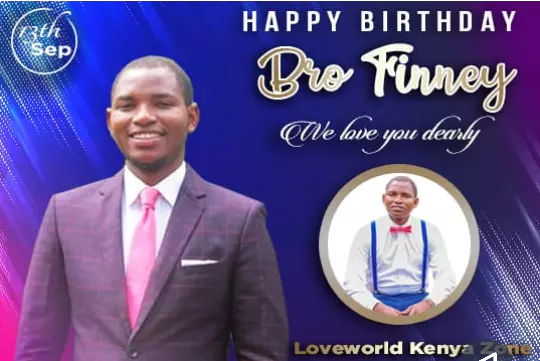 Ready to Go #THC2019 #Thehavenconventionwithpastorchris #TheHavenNation #TheHavenNationZD2
How do we live a life of love. 1. Never stop loving  2. Know your identity 1 John 4:8 TPT/MSG. To know God is to know love. 3. Handling conflicts  - do not judge Luke 6:35-37 TLB/MSG ~Pst Karen #liftchallenge #monthofuplifting
Are you Ready!!! It's happening. All roads lead to CE Bronx as we are #navigatingyourfuture. It's the first of its kind #compass2019. You can't miss this.
Happy birthday dearest Sis Delphine. Thank you for all you do for our Lord; we join the hosts of heaven to thank God for your life, your commitment to medical missions and the care homes. Through this your ministry, you have won numerous souls to Christ. #UkR2Z1 #cecatford
Happening NOW!!! #wordatworkfortportal #uganda #EWCZ3
Happening NOW!!! #wordatworkfortportal #uganda #EWCZ3
Happening NOW!!! #wordatworkfortportal #uganda #EWCZ3
Humility is a lifestyle..... It's one of the outword show of spiritual growth and maturity #liftchallenge #monthofuplifting #cekenyazone
Awesome time at the project management training session hosted by the office of the Chief of Staff, Loveworld Nation. Thank you Rev Sir for the privilege to serve. To my Esteemed Zonal Director, Pst Femi, thank you for believing in me. #celz3 #ocos #cpdpstafftraining