Star Makarios Nwachukwu😇: Christ Embassy Money Farm Celebrates on KingsChat Web
Christ Embassy Money Farm Celebrates God's General!! Happy Birthday To Our Highly Esteemed Reverend Ken Oyakhilome.. We Love You Sir. #RevKen918 #CEMONEYFARM #SOUTHGROUP #CESAZONE2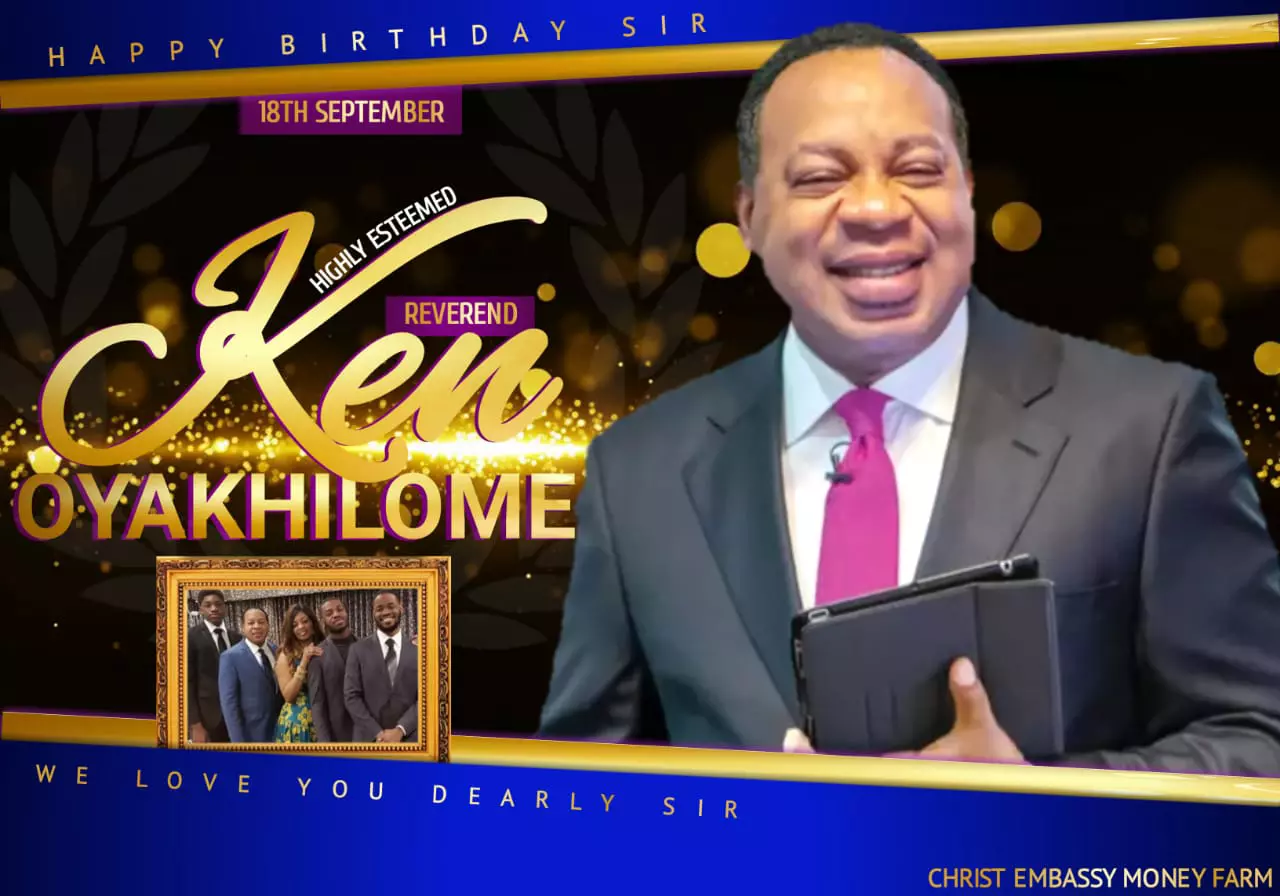 Tessy Pounds Enebeli
commented:
Happy birthday pastor sir, I love you sir, thank you sir for your investment in me over the years, more grace sir.
When your faith is strong , it is very easy for you to believe God's word.  Not only you believe when you hear his word you are quick to respond and begin to praise and glorify him because you know that word you've believed has already come to pas in your life#liftingchallenge
Start Your Day with Uplifting worship sessions & loaded episodes of Pastor Chris Teaching on Cetunes. Downloadable on the Google Play & the Apple App Stores
A date with destiny! #tieconference #Blwzonec #tieconferencewesternnigeria
Celebrating Grace Personified!🤗🥳 Happy Birthday Rev Ken Sir! We love you!🥰 #0918 #Cecalgarygroup #Cecanada #RevKen
Celebrating a champion....someone so special...the Esteemed HOP of ROR. I love you like kolode MA... #solabration 2019 #celebatingoureximusgenius #RLM Team A
HAPPY BIRTHDAY ESTEEMED REV KEN SIR, AS YOUR DAYS SO SHALL YOUR STRENGTH BE. ETERNAL UPLIFTING UNTIL JESUS COMES. I LOVE YOU VERY DEARLY SIR.🎂💜 #RevKen918 #CETXZone2
My Father and Most Esteemed Man of God is the BEST!!! How I love you Sir! So much to say but I love you Father! Thankyou for everything Sir!
Happy Birthday Rev Ken Oyakhilome. CE KEMPTON PARK LOVES YOU SO MUCH SIR. YOU ARE THE BEST OF GOD. https://www.kingsch.at/p/WmZNbXV
The revelation of God's Word that you have unveils your status, but that may not change your state or situation, until you put the Word to work. #LiftChallenge #MonthOfUplifting #ROR18thSept