Testimony Mr Jaga: Preaching the gospel is my on KingsChat Web
Preaching the gospel is my nature,no matter what we face or anyone tries to do, we'll still preach the gospel regardless of the violence on the streets🔥💯 we're the peace they need,our street Gospel yesterday was beautiful,we thank God❤️🤗 📢🔥🔥 #Agbero4Jesus #agberoforjesu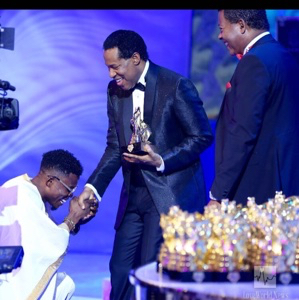 DAY 2 AFTERNOON SESSION, HAPPENING NOW!!! Mr. Remmy Chukwunye, founder African Youth Development Foundation (AFRYDEF) and the Executive Director of Ugwumba Center for Leadership Development in Africa speaking on 'Re-Engineering Young Africans for Homegrown Innovations and Global Impact' #EYALS #FALF #IMPACTAFRICA
Their set time is come #BLWZONEF #CAMPUSMINISTRYROCKS #CMDisFIRE
All is set for the Haven Convention. Waiting for the word from our dear Man of God that will change lives for good. Glory to God.
7 days and counting to the glorious night with the Holy Spirit of God. Night of Bliss Port Elizabeth with Pst Freedom Wealth Eriya, Feel it its here. 27th September @ the St George's Cricket Stadium is where it's all happening. #CESAZONE1 #NOBPE2019
DAY 2 AFTERNOON SESSION, HAPPENING NOW!!! Mr. Remmy Chukwunye, founder African Youth Development Foundation (AFRYDEF) and the Executive Director of Ugwumba Center for Leadership Development in Africa speaking on 'Re-Engineering Young Africans for Homegrown Innovations and Global Impact' #EYALS #FALF #IMPACTAFRICA
Happy birthday Pastor ma. #pogowealth920 #CEEket #ssz2
A big happy birthday to my wonderful bro. As you celebrate your birthday today in the month of uplifting, you are uplifted in the name of Jesus amen, have a fantastic brithday with love xx.